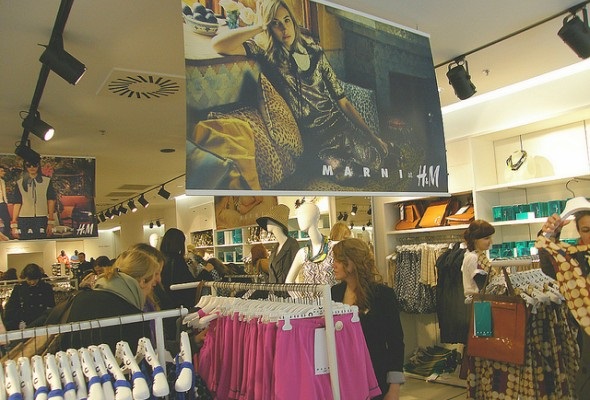 After my own experience with the Isabel Marant Pour H&M collaboration (I got one full outfit in my shopping bag before the site kicked me off and was able to get all my desired items aside from a black dress in the end), it brought me back to the vast collaborations over the past few years – namely, Karl Lagerfeld for H&M, Missoni for Target, Marni for H&M, 3.1 Philip Lim for Target, Alexander Wang for Uniqlo.
Check out our student loan calculator
In remembering all of these "successful" lines, I was inspired to investigate how these designers fare when partnering with fast fashion retailers. The idea of purchasing high-end merchandise at a lower price point is admirable and can benefit consumers, retailers, and designers alike.
The designer reaches a broader, new audience, the retailer seems to do well with the big name. Almost all designer collaborations have sold out within a week. Meanwhile, consumers get quality pieces for their wardrobe at a cheap price with an impressive tag. But it is not all beaded boleros and fabulous fringed booties – is it?
Brand Butchering?
Some shoppers argue that these collaborations diminish the value of the brand when the item's prices are slashed. For instance, carrying a $500 Philip Lim bag doesn't seem to mean as much when you can buy it on eBay or from Target directly for $50. While some argue they clearly aren't the same, there may be a point here. Do these collaborations really help the designer build a reputable brand while keeping in tune with the high-end consumer?
Consumer Cop-Outs
Many of these collaborations have fallen into the trap of offering low-end versions of the items in the designer's previous collections. Without original work and design from the collaborator, these fast fashion retailers are just providing consumers with a new type of knockoff.
No Press is Bad Press?
The retailer's e-commerce platforms can't seem to keep up with demand. Technical traffic issues and disappointed empty-carted shoppers has led to extensive backlash from consumers on Twitter and other social media. And while these lines bring the fast fashion giants (aka low cost retailers) a lot of buzz, do these complaints sting any less? Another possible implication for the retailer is a lawsuit over frenzied fashion injuries at the crowded launches – though I feel the free Crumbs cupcakes H&M handed out during November's Isabel Marant Pour's launch night may have helped cure any wounds.
Even with these drawbacks, I can't say I won't be in line at the next exciting designer-retailer collaboration – Peter Pilotto for Target. Will you?
Photo Credit: STEVE & CHARLIE on flickr