The internet has been a major source of disruption for a number of industries from retail to banking. Publishing is no exception with eBooks accounting for 23% of all publisher revenues. That's a gain of 22% since 2008. However, many still argue that book and music publishing are among the biggest losers in this technological upheaval. Though writers and musicians have historically never been rich by any sense of the word, there was a structure that existed for most of the 20th century- a neat, and orderly hierarchy of publishers, agents, retailers and artists. Many talented writers led healthy middle class lives for themselves, publishers made millions, retail sales exploded, and agents were the happy go-between.
Find out now: How much life insurance do I need?
Publishing dissonance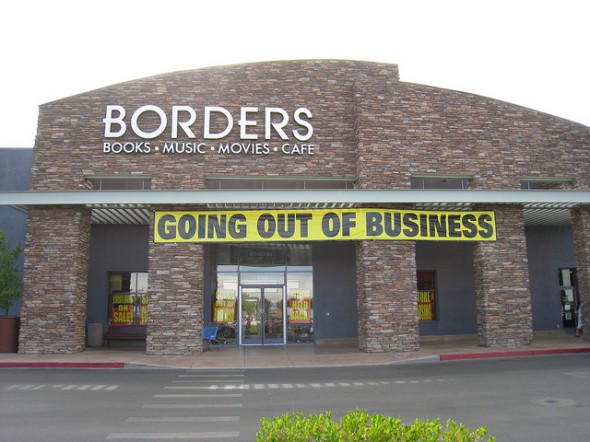 Then this little thing called the internet. Overnight it allowed everyone to become a publisher, bookseller, or writer. Suddenly, publishing houses were competing with blogs, booksellers were becoming publishers and writers were becoming all three. The entire industry was turned on its head, and the business food chain that existed for centuries was inverted through the creation of new forms of publication and distribution.
That said, even retailers like Barnes & Nobles who've made the transition to digital are still struggling. In a recent earnings report the big book retailer announced that it had lost 7.4% of its revenue compared to this time last year, and had lost 4.1% of annual revenue totaling $154.8 million in losses. The main culprits were slowing sales of its eReader, Nook which lost 16.8% of its revenue, and sliding digital content sales which went to competitors like Apple and Amazon.
The now defunct Borders, and struggling Barnes & Nobles brand, are only shells of once great retail empires. In less than a decade they were over-run by Jeff Bezos and his little website called Amazon. Amazon, which began, as a concentrated effort to change how people bought and sold books turned into a full on publishing revolution that brought tech giants like Sony and Apple into the mix. The end result of this upheaval will force Barnes & Nobles to close up to as many as 20 stores over the next 10 years. From the looks of it, the end of big name brick and mortar book retailers is upon on us, and with it many publishers will lose their largest source of revenue.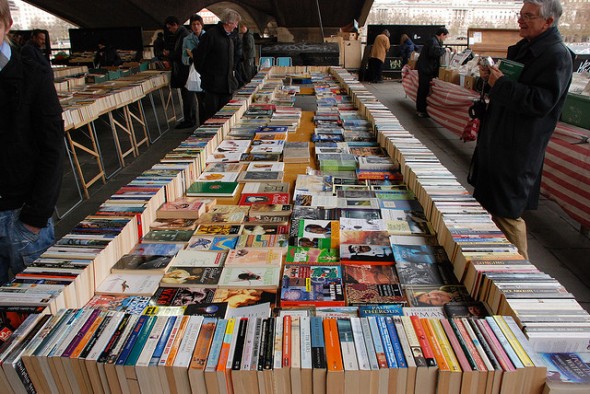 However flying in the face of the demise of traditional book retailers is not only the success of online retailers, local book store owners, and digital formats, but also authors. There are some incredibly large advances being awarded to largely unknown writers. Taking into account these large advances, which can go as high as $2 million for a first novel, it seems that things are going well. And you would be safe to assume that as well.
Publishers have been doling out these huge advances, generally about $500,000 on the high-end, to otherwise unproven, but nonetheless wildly talented writers since the 90's. So clearly publishers think there's a market for great writing and are still willing to pay truckloads of money for it.
After all, the advance on a manuscript is simply a dollar valuation of the risk calculated by the publisher. In other words a sky high advance is an acknowledgement that there will always be demand for a New York Times best seller. While low to medium advances simply highlight the harsh reality that 7 out of 10 first novels are sales failures. With traditional retail margins decreasing, publishers have good reason to be increasingly wary of untested talent.
So if the retail industry is failing, but 26 year olds like Jonathan Safran Froe, author of Everything Is Illuminated, are receiving $500,000 advances for a first novel and then another $925,000 for the paperback version, where is the middle ground? We asked first time novelist Julie Sarkissian, and New York Times bestselling author, Adam Mansbach, about their experiences in the modern publishing landscape.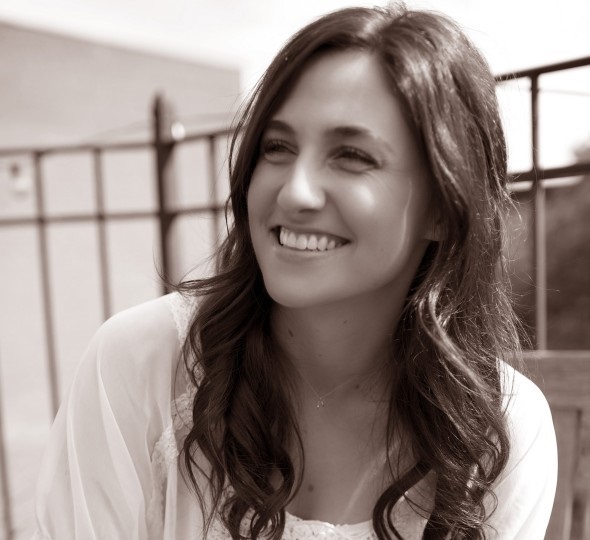 Julie Sarkissian, who just published her first novel Dear Lucy, had been working on her book for nearly 10 years following her graduation from Princeton University. To support herself, she worked as waitress in Tribeca refining the finer plot details of her novel as she moved in between tables serving gourmet eats.
Slowly but surely the character details, imagery and plot twists began to weave themselves into a manuscript which she then used to find a literary agent. The agent who, after reading the first 20 pages, was quick to let Julie know that they had the perfect publisher in mind: Simon & Schuster.
Sarkissian could not share the details, but was quick to note that her advance was "more than generous considering the small market for a quirky book like mine." It was more than enough for her to pay off her student loan debt and continue to work part-time as a waitress as she worked to finish her book. 15% of Julie's advance went to her agent, which Sarkissian admits is fair as she wouldn't have been able to negotiate the terms of her contract without one. Once the book was published, the true nature of the industry revealed itself, and it became clear that generosity was not the name of the game.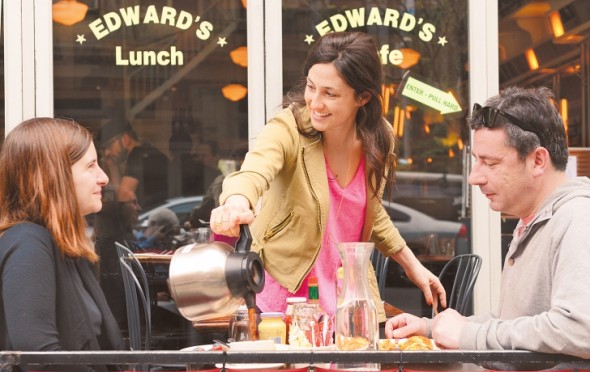 As the stark reality of publishing reared its swollen head, Julie realized that she would receive only 5-15% of domestic sales in the form of royalties after the book sold an initial 10,000 copies. Her take of digital sales is better at around 20% but that doesn't make up for the 30% of retail sales she's lost to a contract dispute between Simon & Schuster and Barnes & Nobles. As one of Simon & Schuster's largest distributors Barnes & Nobles represents nearly 30% of the publishing house's earned revenue.
Everything said and done she's incredibly happy with the way things turned out even if it means having less publisher support for promotion and placement thanks to declining sales. Although she would have loved the gigantic six to seven figure advance and all publisher perks that comes with it, it could've have been career suicide. Because the larger the advance, the greater the anticipated sales and the higher the threshold to cross in order to earn royalties.
According to Time Magazine 70% of novels do not earn back their advance, so the higher the advance the greater the sales expectations. Authors who receive a huge advance, but fall short of projected sales for a variety of reasons, are even less likely to score a lucrative second book deal. Publishers are increasingly less likely to back an author who was previously a sales failure in relation to their advance.
"Stakes is high"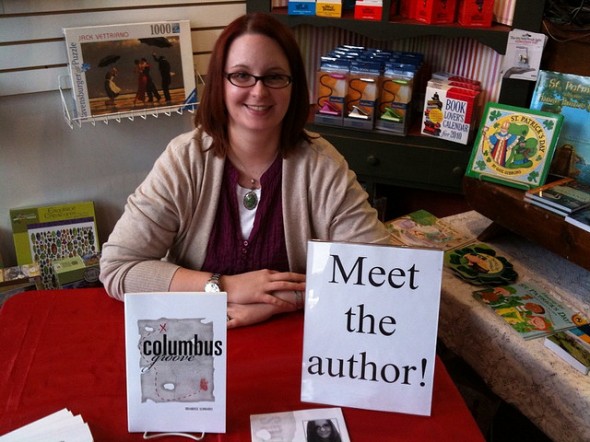 While Julie's advance may be humbled by the likes of Jonathan Safran Froe, it's nothing compared to some author's whose manuscripts go to auction and command several million dollars. In the early 2000's Stephen Carter, a former Yale Law School professor, commanded a paltry $4 million for his first novel The Emperor of Ocean Park.
While these seven figure advances are massive, they don't take into account the literary agent's commission, self-employment tax, health insurance, and how long it will take to complete the manuscript, let alone a finished product in the form of a sell-able novel. A $100,000 advance leaves the author with just enough to maintain living in New York City while working a minimum wage job everything said and done.
So even though the larger advance is more money, the additional hype and increased deductions may actually do more to harm an up and coming writer. In other words a much hyped first novel could potentially ruin a career.
In the past, it was expected that a first novel would struggle, but the goal was to work towards a mutually beneficial relationship between the author and an editor. An editor took on a project or new author because they believed in it or they were passionate about ideas driving the author.
Now it is all about economics. Books that publishers deem to be unmarketable, and therefore unprofitable, aren't picked up and given the chance to prove themselves. It's unclear if the destabilizing effect of digital publishing has caused this or merely accelerated an emerging trend within the industry.
Self-publishing & the rise of the literature hustler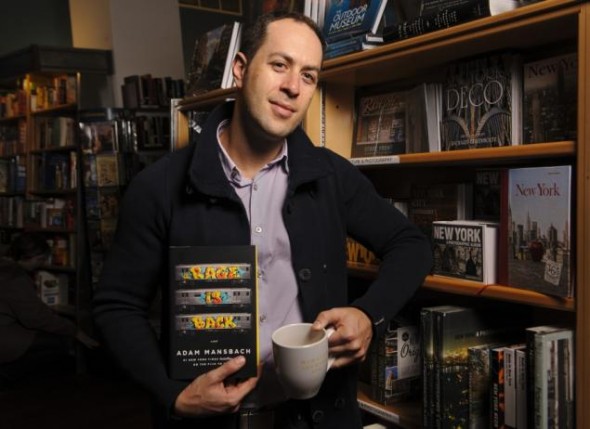 For Adam Mansbach, the disruption of the publishing industry may have been exactly what he needed. Mansbach is the author behind Go The F*ck To Sleep the highly successful, independently published play on children's bed time stories that's sold over 1.5 million copies. He's also written Angry Black White Boy, and has embraced the digital frontier with his latest novel, Rage Is Back.
Mansbach was an up and coming fiction writer who had gotten his start publishing novels back in 2002 with Angry Black White Boy. That all changed after a recording of a live reading of Go The F*ck to Sleep went viral in 2011. Overnight thousands of pre-orders were placed on Amazon leading to several "million dollar offers from big publishers who wanted to pay cash for the rights to the book" said Mansbach.
The madness of the hype surrounding Go The F*ck to sleep served not only to test Mansbach's character, he chose to stay with Akashic despite some pretty tempting numbers, but also opened up major avenues to lucrative deals. He's currently working with CBS on a deal, and captured the hearts and minds at Penguin for Rage is Back.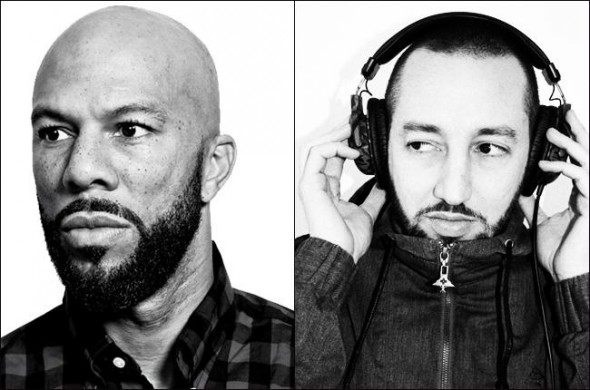 Which is a thread running not only Mansbach's success but also his writing; Rage is Back reads almost like a High School reunion for graffiti artists, street kings, DJs and rappers. There's a reason for that, Mansbach is close with the owner of Akashic publishing, collaborated with longtime friend Ricardo Cortes in the illustrations of Go The F*ck To Sleep. The promotional concept for Rage is Back, a mix-tape featuring hip-hop legends like Nas, Common, and Q-Tip, grew out of a nearly 20 year relationship with Brooklyn Nets music supervisor JPeriod.
A force in his own right, JPeriod was able to tap into his own repertoire of music and contacts to create a mix-tape that cleverly weaves excerpts from the audio-book (narrated by none other than the GZA and Danny Hoch), together with freestyles, interviews and original songs from underground hip-hop greats. Black Thought (The Roots), and Talib Kweli are just two of the stars who made appearances. The collaboration between literary storytelling and musical storytelling, required persistent convincing by Mansbach before Penguin Books gave the green light. Often times spending entire meetings explaining the cultural significance of artists like Nas.
In the end it was a wise decision. The mix-tape, which was initially released on hip hop fan site Okayplayer, helped the publisher reach a market it didn't even know existed. Mansbach called the mix-tape's success "a slow burn:" something that will be around for a long time for people to enjoy before or after they've read the book.
That slow-burn has generated close to 50,000 downloads on Soundcloud. This is all possible for writers who are able to combine heart, hustle and dedication into a digital publishing hat trick. However it really isn't that different from the age old notion that writers don't become writers for the money. There is no dollar valuation for passion.
The future of fiction: disruptive, diverse and richer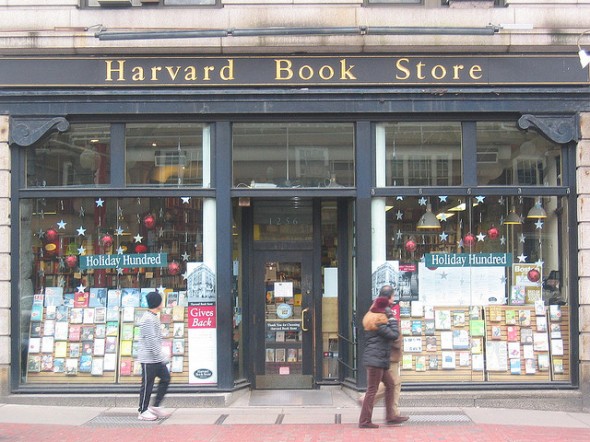 With that in mind the upheaval underway in publishing and the proliferation of outlets online means that an author can carve out a handsome living as a freelancer. That work serves a double purpose of earning a living and creating exposure for the author's brand. For an author looking to write across a wide variety of styles, the path of the hired gun is an excellent way to maintain your freedom while working with great independent publishers.
However, going the indie route can't be done alone. Both Sarkissian and Mansbach stressed the importance of a good literary agent. "A literary agent is there to negotiate on your behalf and protect you from a bad deal" Julie said. Mansbach backed her up stating that "having an agent is important, mostly because it lets the publisher know that you're not insane." It appears that an agent is more important now than ever even for those choosing the self-publishing or indie route.
To date, authors like Pulitzer Prize winning playwright David Mamet are choosing self-publishing services offered by publishers like ICM- Partners or agencies like Trident Media group. The reason is simple; economics. Whereas a book deal can guarantee you an advance, distribution and maybe some promotion from a big name publisher; self-publishing does not. What it does guarantee however are up to 70% of all sales, which is massive when compared to the 5-15% offered through more conventional contracts. It's perfect for manic entrepreneurial types and literary superstars with established fan bases.
The publishing industry, like many established industries, has essentially seen its middle earners gutted (stable, consistent career novelists and authors) while the high end and the low end (stars and independents respectively) of the market have witnessed massive growth. While Sarkissian may be among the lucky and talented who have had their first body of work accepted by the established literati, it seems that the trend towards independent publishing, and distribution will continue.
Photo Credit: Brandice Schnabel, theboyds, afagen, @Doug88888, sharkbait, Tribeca Trib Online, NY Daily News, Okayplayer
Source: NY Mag, NY Times, Paid Content, Salon, Digital Book World