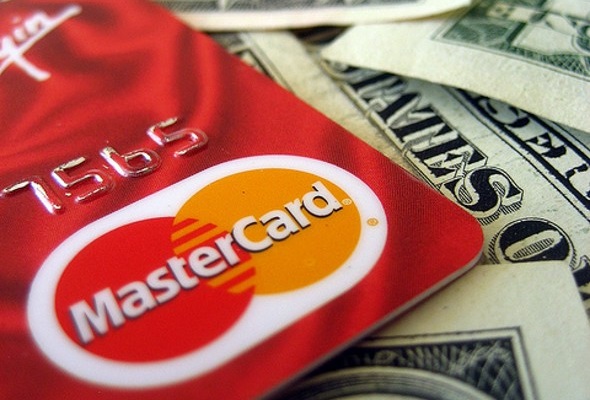 Tax season is more than upon us, the official deadline is just one week away on April 15. While some can expect returns upon filing, there are others who have a tax liability — an amount owed by an individual to the government. Depending on your income level and assets, including investments, properties, etc., the amount you are obligated to pay the IRS may be more than you have at your disposal.
Find out now: What will happen to my taxes after buying?
How to pay the IRS with a credit card
If you decided to pay your taxes with a credit card, it is critical to pay off your tax liability in full as soon as possible. Any leftover balance will accrue interest and monthly late penalties. The good news is that you can make payments to the IRS through major credit cards such as Visa, MasterCard, Discover and American Express. But be forewarned, there are some caveats you should consider before pulling out that piece of plastic.
Fees, fees, fees and more fees
The IRS does not accept direct credit card payments. It goes through a middleman — a private payment processing company that tacks on a fee for services rendered. On average, these fees range from 1.85% to 2.35%, which can turn into a hefty charge for anyone with a high tax liability.
Payment by credit card transfers the financial burden to your respective credit card company. This means you will no longer be in danger of incurring additional penalties or interest from the IRS. Some cardholders can benefit from 0% APR promotional financing, avoiding interest for up to 18 months.
Transferring your tax balance to your card can also be advantageous for anyone who is enrolled in cash rewards, frequent flier miles or bonus points programs. Just keep in mind that some companies consider IRS payments ineligible for these incentives. To be sure check with your credit card company first.
If you're thinking of paying with your credit card, be mindful of your interest rates as they could add up quickly over the course of several months. Stick to a timely payment plan where you can pay off the balance. Ensure you have plenty of credit available so you don't cap your spending with accumulated interest. If not, you increase the risk of lowering your credit score.
The benefits of paying with a credit card
In sum, paying off your taxes using a credit card can be a beneficial, short-term solution, but it can bring financial risk in the long run. Make sure you have a structure in place to transfer the debt and pay it off in an urgent, time-sensitive manner. Look into alternate options to pay Uncle Sam that are less demanding on your wallet.
The IRS will allow individuals who owe up to $50,000 in combined tax, penalties and interest to apply for an installment payment agreement. Presently, the IRS interest rates are at 3%, which fluctuates each quarter, with one-time installment fees of $105 or $43 for lower income persons.
Compare that to the 1.88%-2.35% processing fee, compounded with your credit card's standard interest rate, to determine whether a credit card payment or IRS installment payment plan is the way to go. If neither looks promising, consider yet other options for relief. This includes borrowing from friends and family, taking out a home equity line of credit, or dipping into your retirement funds.
Whichever way you go, remember that tax season is a constant. Even after you have met the demands of this years tax seasons, look ahead in terms of your budget. If possible, put away more savings each month so you do not get stuck in an equally challenging predicament next year.
Photo Credit: 401(K) 2013