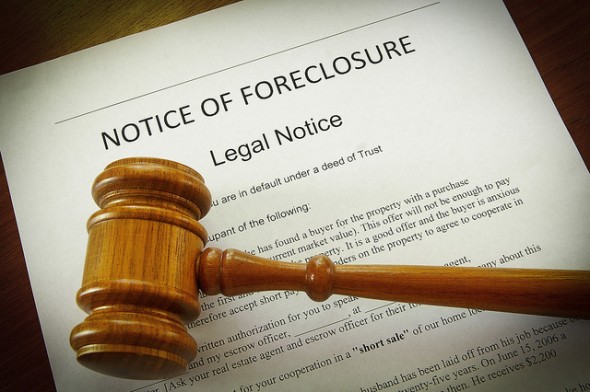 Americans who took out a home equity line of credit during the housing bubble may soon be in for an unpleasant surprise. As many of these loans approach their 10-year anniversary, borrowers will be expected to start paying back the principal as well as the interest which means they may see a significant hike in their monthly payments. This could potentially create a major problem for lenders if homeowners end up defaulting on their second mortgage loans.
Find out now: How much mortgage can I afford?
According to a recent Reuters report more than $221 billion in second mortgage loans will reach the 10-year mark over the next four years. This figure represents approximately 40 percent of the total current home equity lines of credit that are outstanding. Some of the nation's largest banks, including Bank of America, Wells Fargo, Citigroup and Chase each account for at least a $10 billion share of the home equity line total.
Increasing Payments
Homeowners could see their monthly payments double or even triple after the tenth year. It's expected that payments may be even higher if the Federal Reserve starts raising interest rates. For example, a homeowner who borrowed $30,000 against their equity at 3.25% would see their monthly payment go from just over $80 a month to close to $300, according to Fitch Ratings analysts.
If the Federal Reserve begins raising interest rates, homeowners could see their payments increase even more, since many of these loans carried variable rates. With the economy still in recovery mode, this could spell financial disaster not only for borrowers but for lenders as well.
Fear of Foreclosures
The biggest concern for banks is the increased risk of default, particularly among subprime borrowers – a significant percent of homeowners who took out equity loans. According to consumer credit reporting agency Equifax, the number of borrowers who miss payments at the 10-year mark can double in the eleventh year. Recent Equifax data shows that around 5.6% of home equity loans made in 2003 are delinquent, nearly double the delinquency rate from 2012.
When default leads to foreclosure, banks can lose out big time if the proceeds of the home's sale have to go towards paying off the primary mortgage. With tens of thousands of homeowners set to see an increase in their monthly payments, Equifax's chief economist Amy Crews Cutts characterized the scenario as a pending "wave of disaster."
Related Article: Buying a Home After Foreclosure
The U.S. Office of the Comptroller of the Currency has reportedly been expressing concern over the potential dangers of home equity loans since early 2012. The office has been advising banks to take steps to minimize their risk in lending. Prior to the collapse of the housing market, home equity lines were frequently touted as a low-cost way to consolidate debt, pay for home improvements or finance other expenses.
Prepping for the Problem
Banks do still have some opportunities for minimizing potential losses. For example, they can suggest a workout program for homeowners who aren't able to keep up with their payments. They can change the terms of the loan to give borrowers more time to pay. Qualifying homeowners may also have the option of refinancing their equity loan into their main mortgage at a lower fixed rate.
If home prices stagnate, then banks could potentially be in the danger zone for increased default rates. The big banks would take the worst hit. But it's difficult to predict just how much damage would be done since there's no way to accurately project delinquency rates.
There is a glimmer of hope, however, for banks and borrowers alike. According to Zillow, the number of homeowners with negative equity in their homes dropped to 21% in the third quarter. The number of homeowners with at least 20% percent equity in their home rose to 60.8%. If these trends continue, it could make it easier for borrowers to sell or refinance before they see their equity loan payments jump, generating a huge sigh of relief from banks.
Related Article: Low Down Payment Mortgage Options
Photo Credit: flickr