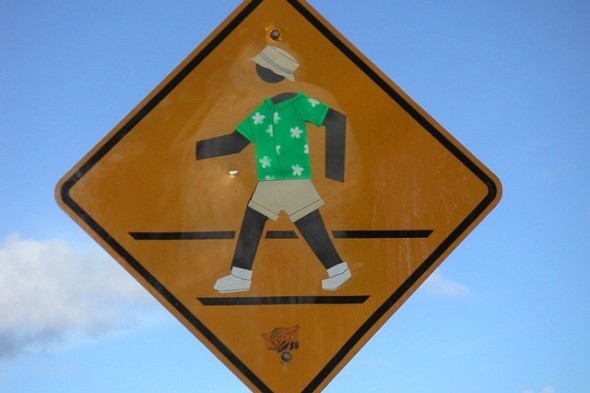 If it's a nice place to visit, you may not want to live there – or vice-versa. SmartAsset has compared the percent growth in tourism and population in America's twenty largest cities from 2009 and 2013 – or from the Great Recession and its aftermath.
Find out now: How much house can I afford?
Methodology
Visitation data from both years was collected from the cities' tourism boards, and all population data came from the US Census Bureau. Comparing the change in tourism and population numbers, it becomes apparent that the trendiest destinations for a visit are, for the most part, very different than the ones with the fastest-growing populations.
Boom for Both
The only city on the list to be one of the top five gainers in both categories is Columbus, Ohio. Other than that the cities that saw the biggest growth in one factor turn out to have stagnant growth or even losses in the other.
Places to Live If You are Young, Broke and Single in the North
Tops in Tourism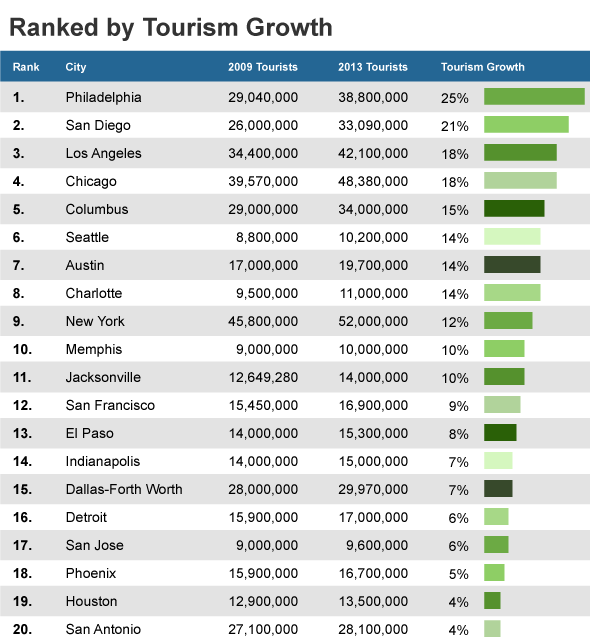 The cities with the biggest tourism gains are mostly in the west, although, surprisingly, the one with the single biggest growth has long been one of the northeast's major cities: Philadelphia, which saw 25 percent more visitors in 2013 than in 2009. San Diego runs a close second, with a 21 percent rise in visitation, and Los Angeles and Chicago share third place with 18 percent gains.
The largest tourism gainers are mostly cities of historical interest. Philadelphia is best known, cheesesteaks aside, for being the home of revolutionary polymath and guy on the $100 bill Ben Franklin, as well as having been the capital of the independent United States before Washington, DC was built. San Diego, meanwhile, has history that stretches back even further than the 1700s, with its remnants of Spanish colonization from the previous century. And Chicago still preserves its legacy as a thriving hub of commerce, both legal and illegal, during the gangland years of Prohibition in the 1920s.
Find out now: What neighborhood is the best fit for me?
Despite the greater interest in visiting these cities, not many people seem to want to move to them: Los Angeles only saw a 0.68 percent population gain from 2009 to 2013, Philadelphia's population was almost stagnant with only a 0.06 percent rise, and Chicago's population actually fell by 4.77 percent.
Prime for Population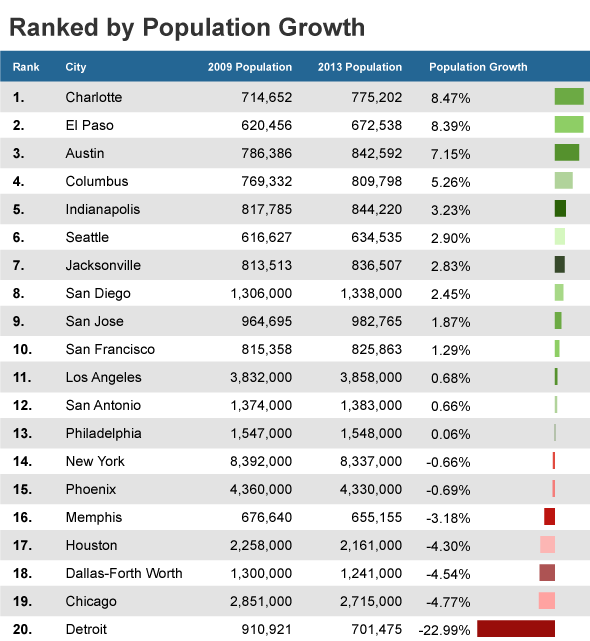 Meanwhile, most of the cities with big upsurges in population are in the south and west, though in mostly different areas of those regions than the western tourism gainers. Charlotte, a southern city, and Austin, a southwestern city, were two of the few places to see significant gains in both categories.
Austin has come to be regarded as a mecca for creative types in recent years, with more music venues per capita (according to whereisaustintexas.com) than any other city in the world, and the South by Southwest (SXSW) conference drawing thousands of performers and hundreds of thousands of attendees looking to check out both the hottest musical acts and the newest ideas in technology. The climate of innovation that Austin is attempting to foster hence draws people looking to launch startups, as well as visitors who are attracted to the art scene.
7 Best Cities for Recent Grads
Meanwhile, Charlotte's cost of living index of 90 (from areavibes.com) means it's about 10 percent cheaper than the rest of the country, making it an affordable destination for a cultural or leisure visit. Charlotte is also a college town, playing host to institutes of higher education like Johnson and Wales and the University of North Carolina, which offer employment opportunities for professionals looking to settle down.
Photo Credit: flickr