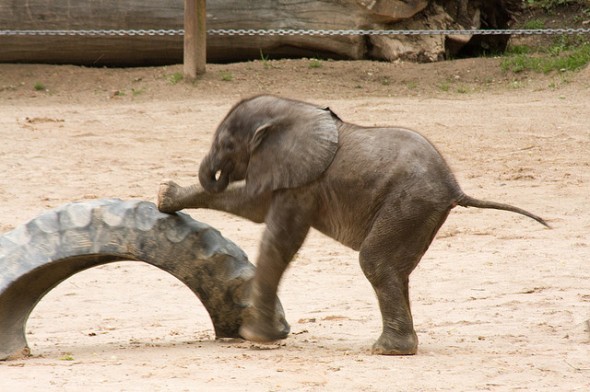 Unless you have been living under a rock, you've probably heard about the crowd-funding site Kickstarter. Independent artists, movie makers and musicians have been using it to varying levels of success, and charities have flocked to it in order to raise funds. Kickstarter recently dropped kicked its way into the internet zeitgeist when Zach Braff, of "Scrubs" fame, used it to raise over $3 million for his follow-up to the movie "Garden State." Kristen Bell also used the site to raise over $5 million for a Veronica Mars movie
Check out our 401(k) calculator
There is much debate as to whether actors with more zeros in their bank account than some small cities can go on for days should be using the platform to raise money. But the truth is it works incredibly well. , but the truth is it worked. The use of social media is key for the success of these campaigns, and the focus of which is certainly not on baby boomer consumers. So it's easy to see why auto manufacturers are using the trend to try to boost slumping cars sales to millenials and Gen X'ers.
"Hipsters don't buy cars"
Recent reports show that younger drivers are actually buying fewer cars than ever before. According to CNW Research, In 2011, 21-34 year olds accounted for 27 percent of the new car purchases, down from 38 percent in 1985. Less of them are on the road as well. The Federal Highway Administration has reported that 16-34 year olds drove 23 percent fewer miles per capita than in 2001. The reasons behind the decline vary from cost of the car, gas and insurance, to more young drivers opting for mass transit in larger cities.
Two car companies, Hyundai and Dodge, have decided to change the recent trend and go after younger drivers with their versions of Kickstarter to help these potential buyers afford a car purchase. Hyundai has partnered up with Motozuma.com, an online crowd-funding site built specifically to help raise cash for a car purchase. They match the first $500 dollar for dollar towards your purchase of a Hyundai automobile.
You can use Motozuma to purchase used cars as well, but Hyundai is the one auto maker that has partnered with the firm for new cars. It is a free service and there are no deadlines in regards to how long you have to raise the cash for the car.
"Its like a baby shower for teenagers"
Dodge has come up with its own version of the bridal or baby registry with the Dart Registry. This is an online portal where different parts of the car can be "sponsored" via donations from friends and family. Your parents could cover the engine, your uncle a custom tire package, etc… This "registry" is only available for the Dart at this time and there is a 90-day limit on your fund-raising campaign. One other catch, that isn't necessarily hidden, but not right out in the open is that there is nine percent fee charged to the funds raised in the Dart Registry.
Both auto companies have reported that these programs have been successful. Hyundai claims that through the end of last year, they sold approximately 1,600 automobiles. The company sold a total of 703,007 cars in the US last year, making this program approximately a quarter of one percent of all sales. 64 percent of the buyers who used the program were 35 or younger.
Dodge has claimed that they sold two vehicles using the Dart Registry. Their statement that it was a success was due to the fact that the Dart was being re-introduced to a very competitive market and that they had 998 people sign up for the program in the first week it was available and 6,800 total. For them it was about making a splash and they certainly did that. According to Melissa Garlick, head of Dodge brand advertising, the program "has generated about 70 million media impressions, 840,000 unique page views and an average time spent on the Web site of about 11 minutes. All that for a revived Dart nameplate that had been mothballed for more than three decades."
This may be a great idea for future high school and college graduates who want to use those standard gifts from friends and family for a new car. Regardless of the sales numbers, both car companies have capitalized on a new idea, and their competitors won't stay out of the game for long.
Sources: YahooFinance, DataLounge, Brand Channel, Auto News, Motozuma
Photo Credit: Evan Animals