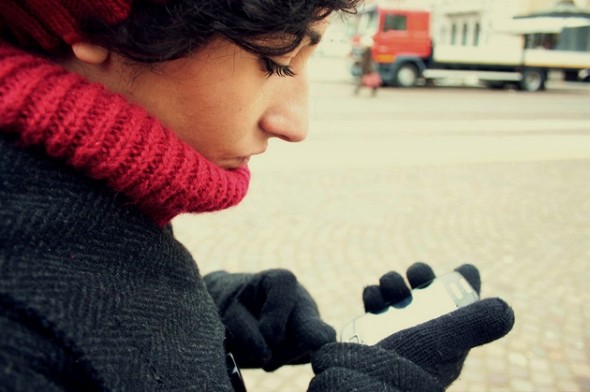 For those of us subject to the whim of Mother Nature's winter wrath, satisfying the craving for constant contact with our touchscreen tech used to mean making a choice: either seek warmer conditions for a quick check-in with our digital life, or forge ahead with a gloveless hand operating in cold conditions. For many, it was hardly ever a choice, and our fingers suffered for it.
Find out now: How much do I need to save for retirement?
But you no longer have to chose between frigid fingers and Facebook updates. A few years ago, touchscreen-friendly gloves exploded onto the scene. Back then, with a relatively few major manufacturers and a sky-high demand, stores had trouble keeping the gloves in stock; a search online often resulted in a dead-end. Today, many more tech-friendly gloves are available. But while finding a pair isn't difficult, finding the right pair is still a challenge.
Related Article: How to Offset the Cost of Your New Smartphone
So which glove should you get? The truth is it depends on you, your style preferences and how much discomfort you're willing to bare. Often the gloves that offer the best functionality are light-weight and thin, giving some (but not much) protection from the cold. The bulkier the glove, the warmer your hands but the harder it is to peck out a status update. While there doesn't seem to be a perfect e-glove out there (yet), here are a few of the top contenders.
Agloves
The mother-daughter duo that created the popular Agloves actually shutdown the company's online website earlier this year. It wasn't due to a lack of demand; the gloves remain popular and can still be found on Amazon. The gloves provide a snug fit and the ability to type on your tech with any of your ten fingers, a feature you wont find in every brand. But these gloves won't keep your hands toasty in really cold temperatures.
The North Face
The North Face has several ETIP gloves, including a leather, waterproof option for winter sports enthusiasts. They range in price from $40 to $120. The majority of options give you two touch-friendly fingers — the thumb and the pointer finger. They also boast a slip-resistant grip to help keep your phone in your hand (which is nice for holding on to your phone, but can actually be annoying when doing other things with the gloves on, such as driving). I'm not sure why The North Face feels the need to put a power icon on its ETIP gloves; it's not the most stylish look, which bring us to …
Etre
For about $50, you can grab yourself a pair of Etre's Fivepoint Gloves. Etre offers a pretty decent selection of styles. You can choose from wool or cashmere, each with different color and pattern combinations. Functionally, like you'd expect from any glove, you have to be precise and deliberate with your finger tapping. Etre also has the Touchy Gloves, but they're just gloves with the pointer finger and thumb cut out. Not exactly an "e-glove," but you only sacrifice two fingers in exchange for accuracy (you know, avoiding that humiliating autocorrect).
Make your own
Making your own pair of gloves that will work with touchscreens actually is pretty easy to do. With some basic sewing skills and supplies you can transform the winter gloves you already love! There are lots of good folks out there who will walk you through the process. If you don't want to fork over $40 or more on a pair of gloves that probably wont keep your hands that warm, breaking out the (conductive) thread and needle might be the way to go.
Related Article: Using Your Smartphone to Track Spending
Photo Credit: Paola Caforio