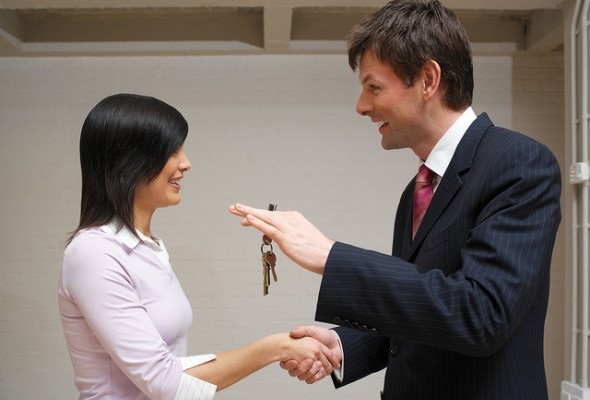 For generations past, home ownership was easily accessible to most young people with steady employment. However over the last past 30 years, the 20- and early 30-something demographic has lost a significant amount of its real estate buying power.
Currently the majority of millennials face a variety of financial obstacles not limited to soaring college debt, and underemployment. Many have chosen to move back in with, or to rent for longer periods of time compared to previous generations.
Find out now: Is it better to rent or buy?
A lost generation of home owners?
With the start of 2013 came signs of economic recovery. Economic indicators like property investments and housing starts pointed towards a recovering economy. In March, single housing starts rose 28.7%, which, according to Calculated Risk, is a "very strong year-over-year increase."In 2013, the number of first time home buyers grew from 32.9% in December to 34.5% of total home purchase transactions in the U.S.
While the outlook for the housing market appears positive, many millennials will likely be sidelined through most of its rebound.
From October 2007 to March 2009 housing prices plummeted. At the recession's lowest point there were 12 million underwater mortgages in the U.S.
The Great Recession also drastically changed the attitudes towards home ownership held by Americans aged 18-25 years old. However, the biggest decrease in home ownership according to U.S. Census data, took place amongst individuals under the age of 35 years old, a decrease from the all-time high of 43.6% in mid-2004 to 36.3% as of the third quarter of 2012.
The future is still bright
All things considered, there is a glint of hope for young people interested in investing in a home. Unemployment rates — currently at 7.6 percent — are at a low compared to the 10.0% peak in October 2009. That said there are still reasons for individuals only a few years out of college to consider home ownership:
It will help you to accrue fixed assets, which can yield a steady rate of return over time.
It is a good opportunity to establish a solid credit history and raise your credit limit in the future.
Mortgage interest rates are at historical lows

, 3.69% for a

30-year FRM.
Prices are rising, with the biggest year-over-year gain in prices since 2006

. Economists predict continued

increases in the coming months

, so be sure to snag that home you have been eyeballing while it is still within reach.
Rental costs are going up. While renting is a great short-term solution, there has been a sharp increase in demand, therefore raising prices. Since 2010, rental rates nationwide are on the rise, with an average vacancy of 4.5%

. Although it may seem like you are paying more to own, it may actually be more affordable.
It is a good starting point for what could be a lifetime of property ownership. Since someone in his or her 20s is more likely to be single, space requirements are less demanding. The time may come when you wish to start a family, at which point you can upgrade. Your first property will give you a good foundation from which to build.
Being in the unique position to be able to afford a home still presents some challenges.
First off, you will need to get pre-qualified, where a lender evaluates your eligibility for a loan. This is typically based on your income, savings, assets and debt. Make sure you have all of this information in order. While pre-qualification does not guarantee you will obtain a loan, it will give you a ballpark range of what properties apply to you.
Next, you need to be able to commit to the stipulations of a mortgage, which typically lasts 20 and 30 years. If you are still in, you will need a down payment large enough to make your monthly payments affordable. In the real estate industry, the "magic number" is 20% of the property's total value, but you can also put 10% down, even as little as 5%, if 20% is an unrealistically high amount.
To help buffer your venture, the government also offers first-time buyer grants to qualified applicants, which vary by state. Additionally, find out if you are eligible to enroll in the Making Home Affordable Program (MHA), issued by the Departments of the Treasury & Housing and Urban Development [link to Do an Internet search for "homeowner grants, (state)" to find any other incentives.
To calculate if you are in the position to purchase a new home for the first time, you can use the SmartAsset home affordability calculator.
Photo Credit: flickr