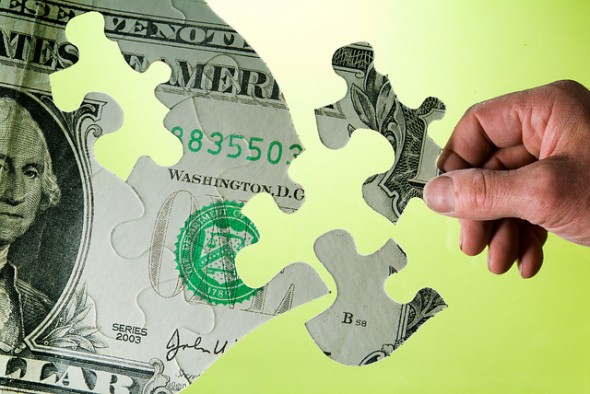 It's not what you know, it's what you don't know. Increasingly, we are learning just how little Americans know about finances. It's hurting us all.
Check out our student loan calculator
Failing Financial Literacy
Mississippi State Treasurer Lynn Fitch proposed a bill that would require all high school students to pass at least one financial literacy course in order to graduate. To some that proposal, or the very idea of teaching financial literacy in schools, may seem like public schools overstepping its bounds. But the more serious issue is that a lack of financial awareness could be a major misstep in the overall financial running of this country.
In an article on the matter, Jack Markell, writes, "We have not done nearly enough to give Americans control over their financial destinies. Indeed, half of all Americans say they could not pull together $2,000 in 30 days to fix a car or pay an unanticipated medical bill…" Knowing how to properly manage one's finances can be the difference between prosperity and poverty. For example, one of the issues that emerged as a result of the financial crisis was that many people were taking out mortgages on homes they could not afford.
Buyer Blunders
The American dream of home ownership seemed to be within many people's grasp during the mortgage bubble. People making less than median income were approved for mortgages or second mortgages they could not afford, and many of these were adjustable rate mortgages (ARMs). For the first few months or even first year, payments may have been manageable. But once the mortgage rate increased, many found they were unable to pay their mortgage.
This, as we now know, caused a number of foreclosures and bankruptcies. Certainly the unscrupulous behavior of many companies behind these mortgages needs to be addressed. But the fact remains that many average Americans, simply did not know or understand what they were getting themselves into. It seems that high school students are not the only ones who need to learn financial literacy.
Related Article: 4 Signs It's Time to File Bankruptcy
Ignorance Isn't Bliss
Nearly 32% of American adults believe they have made poor financial decisions as a result of lack of knowledge. These poor decisions can range from simply not having enough savings on hand to not paying credit card and other debts on time. Failure to pay debts can lead to a lower credit score, higher interest rates and signing on for a mortgage that you cannot afford.
The Confusion Over Personal Finances
All of these poor decisions have consequences that last for a number of years. They can seriously hinder things like buying a home in the future, buying a car, retirement and even employment opportunities. Luckily, there are financial institutions that recognize this problem and are developing programs to educate the general public.
Helping Hand
In Delaware, Bank of America and the United Way of Delaware created the "Stand By Me" program in 2011. This program offers Delaware residents online financial coaching. Wells Fargo, Citi, and JPMorgan Chase have been supportive of the program. Since 2011 nearly 3,000 residents of Delaware have taken on the coaching. They have done things such as review their credit scores for the first time, worked on a budget and building savings, and worked to improve their credit.
The Stand By Me program is a good model, but more is needed. The digital approach that BoA is using through this program is likely to be the most effective for other programs. After all, many financial transactions take place digitally, as opposed to face to face transactions of the past.
Today, it is much easier to request one's credit report, check your credit score, and stay on top of bank balances from the comfort of your home. Hopefully, more banks and financial institutions, along with the government, will create similar programs that allow people to increase their financial literacy.
Photo Credit: League of Women Voters of California