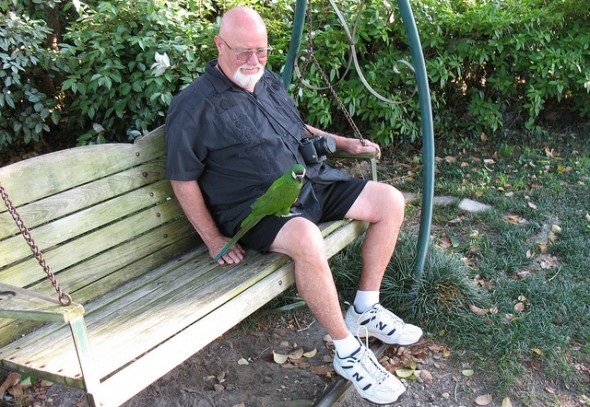 When financial experts say that your home is an asset, they are not kidding! Imagine turning your home into a pension while still residing in it as long as you can? Well, it's possible.
Find out now: Will this home appreciate?
Not many people know this or maybe some have heard of it but never fully grasped the concept. That said, it is true that your home can serve as your source of income. Thanks to the Home Equity Conversion Mortgage, home owners can in fact transfer a certain percentage of home's value as tenure or monthly payments while still living in it. This is a prospect that is proving to appeal to the aging as surveys project that they will be facing a myriad of shortfalls financially at the time of retirement.
Related Article: 5 Ways You Could Be Sabotaging Your Retirement
Having access to home equity is one of the safest ways one can acquire some form of additional income when the retirement years finally arrive. Since the Home Equity Conversion Mortgage is under Federal Housing Administration insurance, you can rest assured knowing that you will not be losing your home any time in the near future.
Retirement Made Easier
Turning your home into a pension is not as complicated as many may assumed. We will try as much as we can to break down this process for you in the most comprehensible manner.
You are allowed home equity access
Borrowers do not have to vacate their homes
Property taxes and home insurance premiums must be met
Minimum age for this provision is 62 years
To become eligible for this pension provision, you will be glad to know that the only asset you need to have is your home equity. Borrowers are allowed to continue living in their homes for as long as they wish and they do not have to worry about factors such as mortgage payments.
However, this is not a free pass and there are strict rules that come with it–one of this being that you need to stay current with your home insurance premiums and property taxes as well. In fact, failure to keep up with your payments is viewed as loan defaulting and this could see you lose your home.
There is ongoing testing to ensure that borrowers are able to continue meeting these payments as they should. Borrowers of the Home Equity Conversion Mortgage must be 62 years and older and will have to undergo financial counselling before they can go ahead and take out their loan.
Benefits of Reversing Mortgage for Income
The fact that reversing your mortgage can allow home owners to access home equity is pleasant news for some people. Proceeds from the loan are initially used to pay off outstanding mortgage balance.
Below are some of the major advantages that come with this reversal.
Retired home owners have a steady income once again
Seniors achieve a better quality of life
Older borrowers gain a higher percentage
Mortgage reversal is proving to be one the best ways the government is planning on solving retirement problems in the country. Seniors get to benefit from a reliable income stream which moves them from uncertainty to a more sustainable and reliable financial outcome.
Reverse mortgage tenure payments are without a doubt a welcome addition to retirement. These tenure payments are improving the lives of seniors by providing them with a reliable income stream for life without forcing them out of their homes. Considering all the above aspects, it is safe to say that a home is never a bad investment.
Related Article: The Hidden Costs of Downsizing Your Home
Photo Credit: freestone