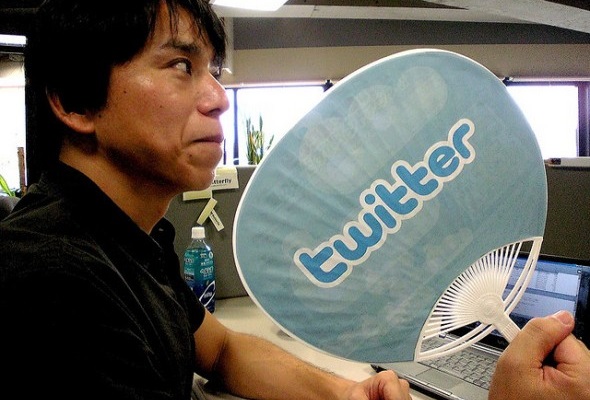 The number of fortunes created in one day totaled an estimated $34.7 billion as Twitter opened for trading last November. Chances are if you're reading this you are not among the newly minted multi-millionaires and billionaires who founded or invested heavily in the micro-blogging company. Even those who saw their net worth soar, will have to wait a 180 days before seeing any cash. We're now more than halfway there. As we get nearer to that date in early May, we must start to look at how this new wealth will affect San Francisco real estate.
Find out now: How does my 401(k) work?
This 180 day lock up on Twitter's restricted stock units (RSUs) is giving its employees plenty of time to analyze the actions of Facebook employees following their IPO. While Facebook only minted 863 millionaires and a handful of billionaires following its IPO, Twitter made 1,600+ millionaires out of its staffers. So while Facebook may be revenue positive, boast more monthly active users and have political advisors on its board, its employees ball nowhere near as hard as the Twitter-ratti will. One of the most obvious measures of this difference will be their impact on the real estate market in San Francisco.
Who Made What
The generosity of Twitter's employee benefits didn't stop investors like JP Morgan and Rizvi Traverse from making a combined $6.16 billion when the first day of trading on the New York Stock Exchange ended on November 7th. Founders Jack Dorsey and Evan Williams both made $3.69 billion with Williams making as much as $2.617 billion. Current CEO Richard Costolo made an estimated $353 million, while the two most recent additions to Twitter's management team Adam Bain and Christopher Fry made $82 million and $32 million on paper, respectively. Even Peter Chernin, a former executive at News Corp made $9.2 million for his company The Chernin Group which invests in media startups like Flipboard, Tumblr and Twitter. The Franchise Tax Board of California will stand to take in an estimated $500 million in revenue from Twitter's IPO alone.
However, the options awarded to everyone are restricted stock units (RSU) that won't vest until 180 days after November 7th 2013. "No one in Twitter cashed out during the Twitter IPO. No one in San Francisco is a millionaire who wasn't already" said Hilary Martin a financial advisor and strategist who works with tech employees. "If anyone is out partying it's on their current salary."
Surviving Financial Windfalls
Many Twitter employees will be expected to act smartly. Most are well educated, understand the importance of financial planning and have six months to strategize before they actually see any of that money. However, there are just as many, if not more, who won't. Martin says "the National Endowment for Financial Education says that 78% of people who come into a financial windfall will lose it within just a few years."
The problem is that the newly rich don't realize how little money they actually have, and that money doesn't go as far as they think. Phil Demuth, a financial advisor who works with Silicon Valley and Hollywood millionaires said, "people run into problems because the financial services industry is a parasitic industry for the rich, and they're very quick to sign people up into their high net worth echelons where they're going to slowly bleed them to death with fees." Scary stuff especially when the average age of a Twitter employee is 30.
The parasitic nature of the financial services industry is slow and doesn't necessarily center around bad investments, though they often underperform. What happens to young millionaires is that they end up paying a lot of money for very mediocre advice. "They're spending money on advice and financial services that they could avoid by opening an account at an index fund," Demuth added.
Demuth also cautioned against going the route of angel investor, something Facebook's early employees like Dave Morin, Chamath Palihapitiya, and Charlie Cheever have dabbled in. "Investing in each other's startups could work out. But in aggregate it doesn't. It works out for some but [most] would be better off buying an S&P 500 index." What happens often with tech employees is that they know so much about a subject (the tech industry) that they become dangerous to themselves. "They say 'gee I work at Twitter I must be a wizard about technology,' but maybe they were just lucky. Because a lot more people fail than become Twitter. The great temptation is to double down on where you are, but that is rarely smart."
So what will Twitter's employees be doing exactly in addition to angel investing? According to Martin, trading in their rentals to buy real estate. "The word on the street is that Gen Y is not interested in stock investments but they're enamored with real estate so I expect that you'll see an uptick in condo prices in San Francisco."
But even the timeless American tradition of buying real estate is ripe with traps for the untested millionaire. "The San Francisco real estate market is flush with all cash buyers. Buyers who need financing are having a terrible time even having their offers accepted. I think unfortunately a lot of Twitter employees will go out and pay all cash for a piece of real estate. From a financial planning standpoint that's not very savvy. Though it's generally good to be debt-free, but when it comes to investing, declining to use other people's money is unsophisticated. Wealthy people pay cash for depreciating assets, and take loans for appreciating assets. These Twitter folks might take $1.5 million and tie it up in one piece of real estate, even though most investing experts recommend having real estate comprise no more than 15% of your portfolio." Martin predicts that the areas surrounding Twitter's headquarters, located in the trendy South Market neighborhood, are expected to become frothy with real estate activity over the next 18 months.
Tech boom, real estate bust?
Phil DeMuth offers more caution, "real estate in San Francisco is up 23% on a dollar per square foot basis over the last 12 months. Just as when you think it can't go higher it does, but that doesn't mean it goes to the sky." He tells the cautionary tale of Rochester, New York, the once prominent center of innovation in America. "The most exciting tech companies in America in the 1950s were in Rochester, New York. You don't think about Rochester, New York today as the hottest place on earth anymore."
To get more insight into the potential impact of Twitter's IPO on San Francisco's already expensive real estate market we spoke to Jed Kolko, Truilia's Chief Economist. He said, "the least affordable housing market in the U.S. is San Francisco. Even though the median household income is higher in San Francisco ($78,840) than in Austin ($59,433) – which means the typical San Francisco family can afford a more expensive home – only 14% of the homes for sale in San Francisco are within reach of its relatively well-paid middle class, versus 50% of the homes for sale in Austin." This is alarming as the increased wealth in San Francisco is likely to push prices higher, though this increased demand won't come directly from Twitter employees right away as they will more than likely hold onto their shares in order to avoid steep taxes.
A much more likely scenario is that Twitter's IPO will only fuel the current tech boom in San Francisco. The recent stream of IPOs, a reduction in the barriers to financing and a lowering of startup costs are creating an environment ripe for continued growth. Kelko added that "a tech boom can affect the housing market through job growth. Tech hiring brings more well-paid workers to the area, which pushes up housing demand, thereby boosting rents and prices, especially if housing construction doesn't keep up." Since new real estate development is limited in San Francisco, it is likely that both rent and purchase prices will continue to climb as a result.
It is isn't clear whether or not Twitter millionaires will run out and buy a home following the 180 day lockup. There are several contributing factors to this according to Koko "First of all, taxpayers in higher tax brackets – like many tech millionaires — benefit more from the mortgage interest deduction, which tips the math more in favor of buying. Second, people with sudden wealth might choose to pay all cash, making them less sensitive to mortgage rates. Finally, new tech millionaires can be a restless bunch – they're often young and looking for new opportunities. If that means they might not stay in their next home for many years, then renting could be a better deal." Renting might not be a bad idea for many of Twitter's current employees.
The current average sale price in San Francisco is $836,500 according to Trulia. If all of Twitter's newly minted millionaires (about 1600 people) buy a home at that average price that would pump about $1.34 billion into the real estate market. That's not likely. Some may already have homes, some may settle in a different city and some may invest in things other than real estate. But even a fraction of that money would impact the market greatly. If 50% of Twitter's newly minted millionaires (about 800 people) buy a home at that average price that would pump more than $669 million into the real estate market. Let's consider a more conservative estimate. If 25% of the newly minted millionaires (about 400 Twitter employees) purchased a home at the current average sale price it would generate an estimated $334.6 million dollars for the local real estate market.
In 2012, 6285 homes were sold in San Francisco County. Using the current median home sale price of $836,500 that makes about $5.25 billion of sales in 2012. If all of Twitter's new millionaires bought homes and everything else stayed the same, that would be about a 25% increase in activity. 800 buyers would be about a 12% increase and 400 would be a 6% increase in buying activity. Even the conservative view shows Twitter and the new millionaires stand to make a large impact on the San Francisco real estate market.
There is much speculation about what Twitter 1,600+ millionaires will actually do? Hopefully they will have learned from the mistakes of the tech employees before them. There's still plenty of time for them to breathe deeply spend a little more of their paycheck and invest smartly with the rest. In the meantime financial advisor Hilary Martin's calendar is rapidly filling up with appointments.
Photo Credit: flickr
Sources: http://www.dqnews.com/Charts/Annual-Charts/SF-Chronicle-Charts/ZIPSFC12.aspx; http://www.trulia.com/real_estate/San_Francisco-California/market-trends/; http://www.paragon-re.com/Market_Updates/