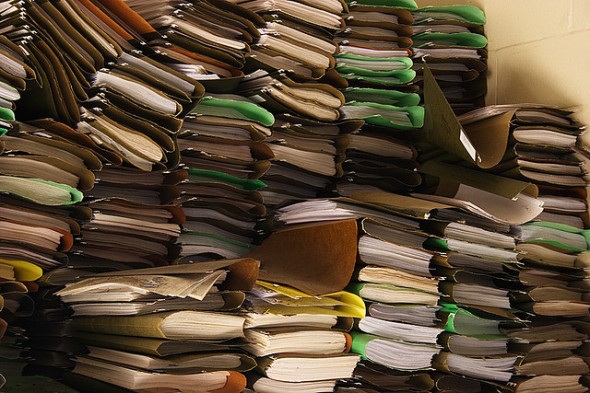 Organization can help you keep up with your household budget, but what if the person you trust with your investments isn't organized? It could cost you money.
Find out now: How much life insurance do I need?
Every two years the North American Securities Administrators Association (NASAA) compiles the examination results of investment advisors given by state regulators. This year's results should be a wake up call for anyone with a financial advisor. The report revealed major problems with investment advisors' record keeping. The issues could hurt the financial interests of their customers. That's you.
Concerns for Clients
The NASAA report is composed of sample data collected from 44 states and provincial securities examiners collected between January and June of this year. In all, there were 1,130 reported examinations. Regulators uncovered 6,482 deficiencies in 20 compliance area!. One of the most common deficiencies was in the area of record keeping.
Many advisors failed to produce simple documents such as client contracts, trial balance/financial statements and suitability documentation. This information reveals many advisors are not keeping track of necessary documentation for their clients. Reasons such as a client leaving or switching advisors or a client not signing the proper documentats on time could cause the problem. However, it is ultimately the advisor's responsibility to get the proper documentation to remain compliant.
One of the most noteworthy deficiencies regulators came across was the failure of investment advisors to notify their clients why particular investment decisions were best for them. It appears that advisors were making investments with their clients' money and either not notifying them or withholding information as to why the move was in their best interest. Considering some advisors get paid per transaction, some advisors may be acting in their own best interest and not in the interest of their clients. Without the communication, it's hard to know.
Take Action
The report results demonstrate that the investment-investee relationship is still lacking in certain areas. It is important as an investor that you are aware of how your investment advisor is paid. Be informed of the types of investments they are making on your behalf. Demand to see documents to ensure proper record keeping. Always choose your investment advisor carefully.
Photo Credit: ryan.melissa