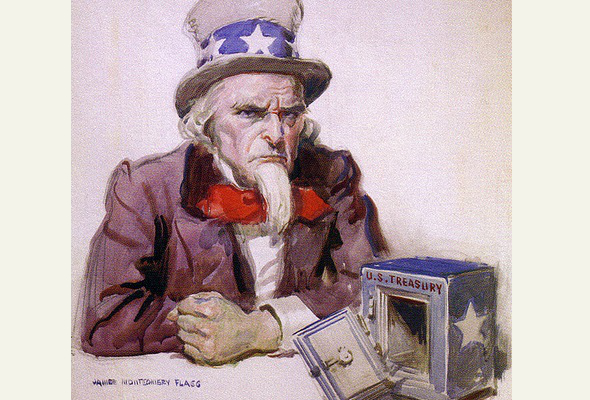 How much house can you afford? Policy makers in Washington believe they have the answer. Why? Because the US government currently supports 90% of all new home mortgages.
Find out now: How much mortgage can I afford?
In "Housing America's Future: New Directions for National Policy" a report released by the Bipartisan Policy Center last week outlined the multitude of issues currently facing the American housing market.
The 132 page report includes detailed analysis of numerous issues ranging from the lack of affordable housing for the elderly, "the echo boom", the history of home financing, and the lack of a private sector in the mortgage industry.The overarching point made in the report is the fallout from the mortgage crisis and changing demographics are highlighting inefficiencies in the current system of federal programs.
The Current State of American Housing
According to the report, the current state of the American housing finance system fails to maximize the range of ownership and rental housing choices. This is because "Private, risk-bearing capital in the mortgage market has shrunk dramatically, while the tremendous uncertainty surrounding the future of our housing finance system has greatly limited consumers' choices, particularly for creditworthy borrowers seeking to obtain a mortgage."
The proposed solution is a four pronged approach aimed at reducing government-sponsored enterprises (GSEs) like Fannie Mae, Freddie Mac, Ginnie Mae, and the Federal Housing Administration's support of home purchases backwards from 90%. The size of the debt under management by the GSEs is massive especially when you consider that the Census Bureau reported that over 4.8 million homes were sold in 2010 alone. The proposed limitations would also include reducing federal support for rental properties.
According to the report, 41 million renter households account for 35% of the U.S. population. That figure is likely to increase as Baby Boomers downsize, and Echo Boomers (those born between 1981 and 1995) begin to move out on their own. These two factors are estimated to drive up rental costs out of the reach of low income households. 80% of which already spend more than 30% (the federal standard for home affordability) of their income, while two-thirds spend 50% or more. These figures not only highlight gentrification's impacts on the rental market, but also the inability of federal assistance programs to assist those who need it most.
Why Financial Responsibility is More American Than Apple Pie
Though the Bipartisan Policy Center suggests several changes to be made at the national level including phasing out of Frannie and Freddie, and re-positioning the Federal Housing Administration to meet the needs of low-income households, there are some things individuals can do right now. Primarily, taking increased responsibility for personal finances could help stabilize and add liquidity to the mortgage markets. In other words, the time may be right for many Americans to consider affordable home ownership.
Purchasing a reasonably priced home, also known as living within your means, will greatly reduce the chances of you defaulting on your loan. Not only will your credit score thank you, but so will your bank, and fellow tax payers.
This change in consumer mentality is definitely a long-term approach, and not all of it is wrapped in patriotic rhetoric. Being more frugal can impact your life directly by reducing stress levels, and leave your pockets bulging with disposable income. Spending a little less on your next home purchase could leave you with more cash for the next iPad, family vacation, master's degree or sports car.
SmartAsset can match you to an appropriately sized loan based on your personal financial data. Simply plug your information into our home affordability calculator, and voila! Being frugal has never been so easy.
Source: New York Times, Bipartisan Policy Center
Photo Credit: Infrogmation