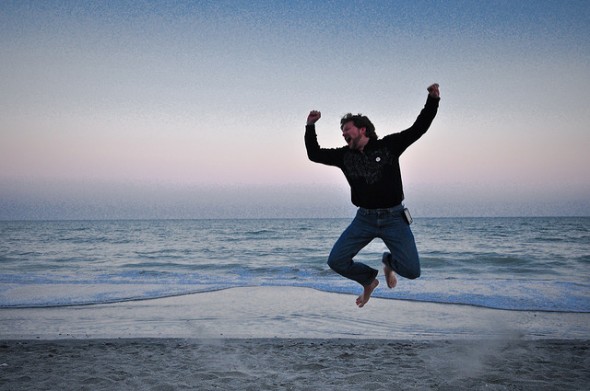 Several major hedge funds have recently begun buying shares of mortgage insurance companies in large quantities. This happened once before, in 2008, right after the first phase of the financial crisis, which is why investors are a bit skeptical this time around.
Find out now: How much mortgage can I afford?
Mortgage insurers have always had kind of a "bad rap." After all, who wants to pay mortgage insurance on their loan? But the reality is if you make less than a 20% down payment on your home, you are going to have to pay for it one way or another. The most common alternative to privately funded mortgage insurance is the FHA, which has its own insurance (called MIP).
During the housing bubble of 2003-2007, FHA loans lost their appeal, as did financing with mortgage insurance, as more exotic and "subprime" loan products offered attractive ways to buy homes with low down payments. When subprime lending was effectively eliminated in mid-2008, many thought it would signal a perfect opportunity for mortgage insurers to fill the void. Both hedge funds and private investors began to buy stock in mortgage insurers.
They were badly burned.
Not only did FHA step in to fill the void left by the elimination of subprime lending, but as home values declined, mortgage insurers were left with far more claims than they could fund through new business.
This Time may be different
Many of the big mortgage insurers were forced to close. Those that survived the housing crisis, notably MGIC Investment Corp (MTG) and Radian Group Inc. (RDN), did so through sound business practices in the face of an extremely challenging environment for their industry. Those two are now particularly well-positioned to take advantage of the housing recovery in a thinned field.
Two primary factors play into the likely success of mortgage insurers this time around.
First, this recovery is driven primarily by buyers of owner occupied homes. With loan qualification guidelines tighter, and appreciating home prices, mortgage insurers can now have a greater confidence in those they are insuring. So while the mortgage insurers have a debt rating well below investment grade, default rates should decline substantially on new business.
Second, FHA is gradually pricing itself out of the housing market for all but those who qualify for nothing else. The monthly premiums for FHA MIP have more than doubled over the last three years. FHA's share of new insured mortgages declined from 74 percent to 67 percent in the first quarter of this year.
That was before a major increase in premiums was put into effect April 1. Whether these changes were due to the government's honest analysis of the program's solvency, or pressure from outside forces including the insurance lobby, is open for debate. But the end result is that for a buyer with good credit and at least 5 percent to put as a down payment, it makes more sense to get a conventional loan with mortgage insurance, than to finance through FHA.
What does this mean for investors?
The big hedge funds have already caught on—mortgage insurers look like a great investment opportunity! More conservative mutual funds and retirement accounts will not invest in them because of their debt rating. But unlike other high yield investments, which are unwise to hold for more than just a trade, mortgage insurers look like strong investment opportunities.
I would stay away from the new players in the industry, and rather gravitate toward those that weathered the storm, such as the previously-mentioned MGIC and Radian. These companies have the strong fundamentals and management history through challenges that you look for, and are positioned to be leaders in a growth sector.
Photo Credit: kreg.steppe