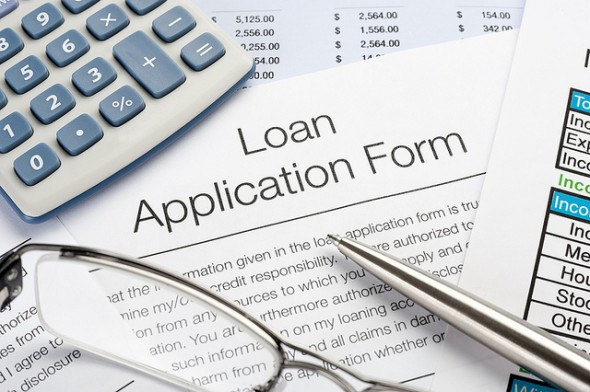 Are you thinking of taking out an FHA loan for your new home? Here's what you should know about upcoming changes that might affect your decision.
Find out now: Do I qualify for an FHA mortgage?
The collapse of the housing market in 2008 has made FHA loans increasingly attractive to homebuyers who couldn't put a 20 percent down to get a mortgage. Before the bubble burst, FHA loans made up about 3 percent of the home loan marketplace. Today, these loans make up nearly 50 percent of all home mortgages.
Big changes are coming that might encourage homeowners to look elsewhere for their mortgages.
In its 2012 annual report, the FHA reported a whopping $16.3 billion deficit, leading some to believe that a taxpayer bailout may be on the horizon. To avoid this, the FHA has been given a mandate by Congress requiring them to fill their depleted reserves, which were wiped out due to the massive amounts of foreclosures over the last few years and the increasing popularity of these loans. The increased revenue will also help mitigate the FHA's exposure to risk.
2013 FHA Loan Application Changes
Beginning April 1, the MIP on FHA loans will be subjected to an annual fee increase of 0.1 percent, rising from 1.25 percent to 1.35 percent. This may not seem like a big deal, but for cash-strapped first-time homeowners, every little bit helps.
That's not the worst of it. Currently, those MIP payments would last for five years or until the Loan-to-Value ratio (LTV) hits 80 percent. The FHA said that it lost billions of dollars from 2010 to 2012 under these circumstances.
Starting June 3rd the FHA will be implementing a major overhaul. All loans approved after then will require MIP payments for the duration of the loan. This has the potential to upset the recovery of the housing market, as close to 50 percent of first-time homeowners take advantage of the low down payments required to get an FHA loan. Having to pay the MIP for the whole term of the loan will certainly make these loans seem less appealing.
What does that mean for homebuyers?
What does that mean for homebuyers looking to the FHA for financial support? The truth is in the numbers.
Say your FHA loan is for $200,000 and you've put less than five percent down. If you were to get this loan through before April 1, you'd pay $250 per month for the MIP. After April 1, you will have to shell out $270 a month. So that extra $20 a month turns into $1,200 for that five year MIP window. If your loan goes through after June 3rd you will pay an extra $20 a month for 30 years, or $7,200 over the term of the loan.
Believe it or not FHA loans can even be applied to what are known as jumbo loans – or loans totaling more than $625,500. The minimum down payment for these loans is being raised from 3.5 to 5 percent and the MIP is going up an additional 0.05 percent to 1.45 percent of the total loan balance.
2013 credit requirement changes
Another change is aimed at potential buyers with low credit scores . Applicants with a credit score below 620 and a debt-to-income ratio above 43 percent now must have their mortgages underwritten manually. This is contrary to the typical mortgage underwriting process where applications go through an automated system.
Additionally, the FHA is placing a moratorium on the Standard Fixed Rate HECM (Home Equity Conversion Mortgage) program for reverse mortgages, due to a deficit of $2.8 billion. Anyone over the age of 62 seeking a reverse mortgage will now have to use the HECM Fixed Rate Saver program, which pays out less than the Standard program, albeit with lowered upfront closing costs.
These are all significant changes which could cost you a lot more money in the long run. If you're still interested in getting an FHA loan, make sure to ask the lender about the MIP, and always shop around for the best deal. Depending on your timing, it could wind up saving you a lot of money.
Photo Credit: auzziebrown