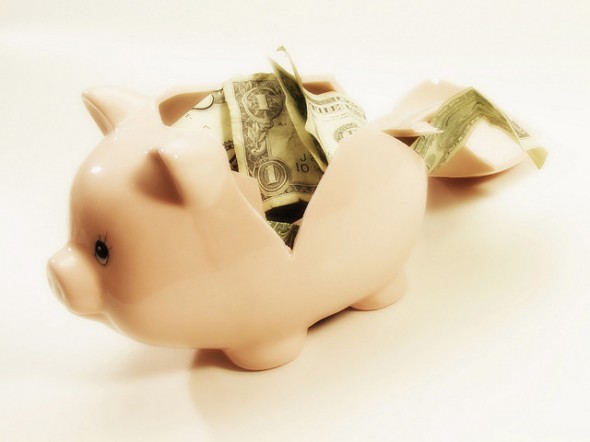 This is a guest post from Bo Lu, CEO of FutureAdvisor, a fee-only registered investment advisor.
Even the most amateur investor has probably heard that they should diversify their portfolio. We all know that it's important to diversify, and most investors probably think they're very well diversified. But diversification requires more than just picking a few companies you believe in, and making sure they're in different industries. It actually requires splitting your investments among different classes of investments (stocks vs. bonds), looking outside the United States (domestic vs. international) and more. Diversifying might seem like a complex topic but here are some key points about it.
Find out now: How much do I need to save for retirement?
Stocks vs. Bonds
Why would anyone invest in bonds when we know that stocks have historically had a better return in the long run? The answer: to control the amount of risk they are taking on. Imagine your 90-year-old grandparents having a portfolio that is 90% stocks: intuitively you think, "That's too much risk!" It's clear that they could lose more money than is acceptable – because they need that money to be available for spending in the short term.
In contrast, mid-career person needs to make sure they don't have too little in stocks, because then their investments probably won't grow enough to meet their needs. This person has another twenty years or so before retirement, and is able to weather the short terms ups and downs of the stock market.
The point of diversifying between stocks and bonds is that it helps you take advantage of the growth of stocks and the stability of bonds, in a way that is right for your personal situation.
Domestic vs. International
Since the world is a global economy, it makes a lot of sense to invest in international companies. According to Vanguard, non-U.S. equities account for over half of global market capitalization. If you only invest in U.S. stocks you are missing out on a significant opportunity.
Although there is some correlation between domestic and international total market funds, there is still an added diversification benefit to holding both. There was an interesting study done by Vanguard that showed the most efficient domestic/international allocation from 1970-2008 was actually a portfolio that consisted of 70% domestic stocks and 30% international stocks.
In addition, if you work for a US company and you invest in only US companies you are now dependent on the US economy for both your employment income and your retirement income. That is the exact opposite of diversification.
Diversification Trap
One of the mistakes that novice investors make when it comes to diversification is investing in individual companies on their own. If you try to pick companies on your own, you're taking on uncompensated risk by investing in only a small number of companies. Plus, there's really no need to try and go out and invest in a bunch of Fortune 500 companies since there are index funds that will do that for you at a fraction of the cost.
Not only do low-fee index funds perform better in the long run, academic research shows they are also more tax efficient. And they are easier – it's a lot less work to buy just one fund that covers a whole asset class, rather than buying a bunch of individual stocks. Also, in order to get true diversification benefits you need to be willing to invest in asset classes that have low correlation to each other. Investing in international stocks is one way, but looking at bonds and real estate will provide true diversification for your portfolio.
If you're not sure how to get yourself really diversified, you can use an online financial advisor to analyze your portfolio and suggest funds for you to buy. FutureAdvisor, an online investment advisor that automatically manages investment portfolios for a flat $19/mo fee, offers people a free analysis and unbiased recommendations, including how to fully diversify your portfolio to include international, bonds, and real estate. After you get your recommendations, you can decide to have them automatically managed if you don't want to do all the trading and rebalancing yourself.
No matter how you go about it, just remember that getting true diversification is the most important thing on your path to capture the returns of the market and lower your risk. Don't fall into the fake diversification trap.
Photo Credit: StaciJShelton