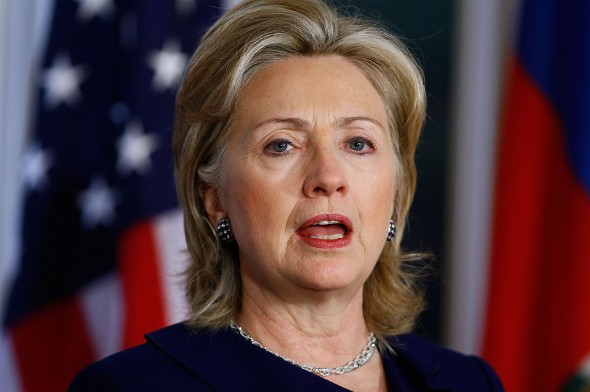 With Hillary Clinton running for the office of the president for a second time, it's a good idea to learn more about her past, her stance on the issues and her potential in the election. No matter what side of the political fence you find yourself on – or how you feel about income tax rates or gun control – knowing more about all of the candidates will make you a more informed citizen and voter. We've got everything you need to know about Hillary Clinton below.
Find out now: How much house can I afford?
Clinton's Background
You might know Hillary Rodham Clinton as the wife of Bill Clinton, our country's 42nd President. You might even know her as the former New York Senator or former Secretary of State and the current Democratic front-runner in the 2016 Presidential election. But how did she get to where she is today?
The eldest daughter of three children, Clinton grew up in the suburbs of Chicago. She was a part of the political scene even as a young woman. Clinton was elected president of her senior class at Wellesley College and went on to attend Yale Law. She met Bill on campus and graduated with honors in 1973. A year later, she began working with the Judiciary Committee of the House of Representatives during Nixon's Watergate scandal.
Following Nixon's resignation, Clinton took on a faculty position at the University of Arkansas School of Law and later became the first female partner of Rose Law Firm in Little Rock. She was also part-time chairman of President Carter's Legal Services Corporation.
After serving for a dozen years as the First Lady of Arkansas and then two terms as First Lady of the United States, Clinton became the first woman to be elected to the Senate in New York.
Check out our student loans calculator.
Political Views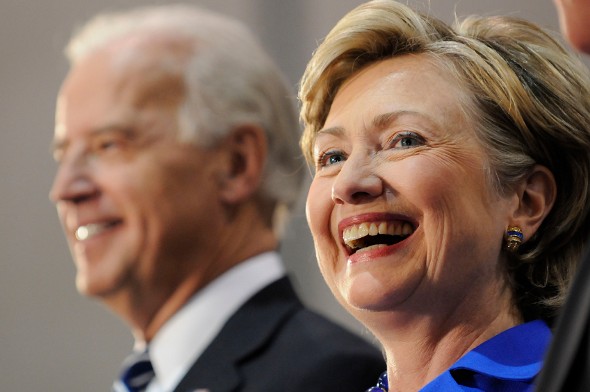 Since the beginning of her political career, Clinton has been an avid supporter of expanding rights for women and children. She advocates for women's right to birth control and is pro-choice. Her stance on gay marriage has evolved to support that cause.
When it comes to education, Clinton has not taken a definitive stance on the Common Core education program but she has talked about reducing interest rates for individuals struggling to pay down student debt and making higher education more accessible to all Americans.
On immigration, Clinton has expressed a desire to give undocumented citizens a path to legal status. A big proponent of health care, she has said Obamacare should remain in place and be improved upon where possible.
Clinton has stated she hopes to work toward greater transparency with the National Security Agency and aims to create a balance between privacy and national security. Meanwhile her tax plan includes a move to raise capital gains tax rates on high net worth individuals with short-term investments.
In the wake of the shooting at Umqua Community College in Oregon, Clinton announced that she plans to push for more background checks and wants to hold gun makers legally responsible for shooting deaths.
Related Article: Where the 2016 Presidential Candidates Stand on Taxes
As far as foreign policy goes, Clinton supports the Iran deal's framework but has said she wants to go beyond it by reevaluating the country's relationship with Russia. She vows to go after Iran in the event that they decide to create nuclear weapons and has outlined a five-point strategy to confront Iran and support Israeli military efforts. She also says she wants to use regional troops in attacks on the Islamic State while Americans and other Western nations support from the air.
Public Standing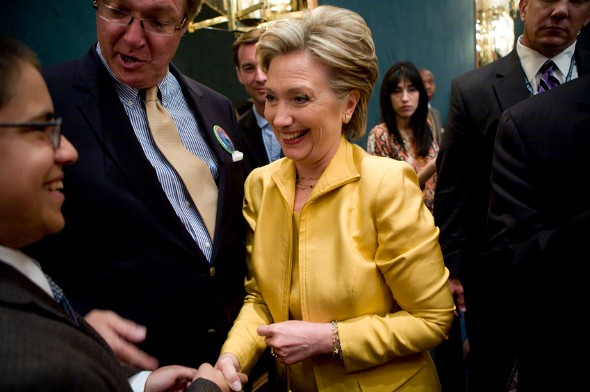 Clinton is a seasoned politician with a deep network of donors and allies, but what does the public think of her? Polls have found that some find her cold and worry that she's in bed with big banks, corporations and Washington lobbyists, while others believe she has the potential to be an excellent first female president. She has been commended for her foreign diplomacy, global health initiatives and her exhaustive efforts to champion women's rights.
Moving forward, her biggest hurdle will likely be the email scandal that surfaced earlier this year, where she used her personal account for State Department emails and possibly put classified information at risk. She also has been in the press for concerns about some of her foundation's donors and her role in the September 2012 attacks in Benghazi. The recent decline in Obama's approval rating doesn't fare well either for the Democratic candidate, especially since she served in his cabinet.
Related Article: Everything You Need to Know About Donald Trump
While she's received a lot of attention since her SNL appearance and her decision to move her campaign headquarters to Brooklyn, Clinton will have a chance to make her biggest impression yet at the first Democratic debate on October 13.
Photo credit: ©iStock.com/EdStock, ©iStock.com/EdStock, ©iStock.com/EdStock