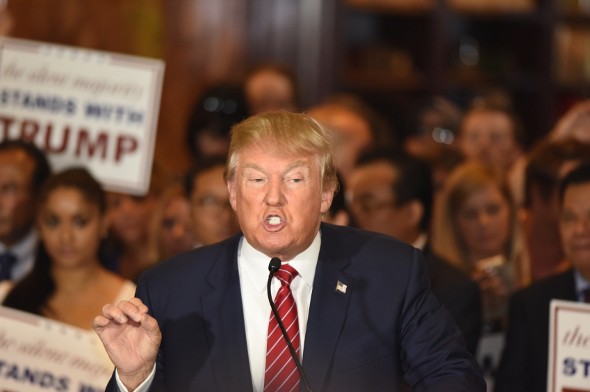 Whenever someone mentions Donald Trump, a couple things probably come to mind. His name might elicit images of his famous hair or the sound of his voice repeating, "You're fired!" That is, of course, his catchphrase from the reality TV hit "The Apprentice." But now Trump is hoping you'll think of him as a presidential candidate and he has already gained a lot of support in the 2016 race. Read on to find out more about Trump, his life and his political views.
Find out now: How much house can I afford?
Trump's Background
Trump was born in Queens in 1946 to Mary Anne MacLeod, a Scottish immigrant, and Fred Trump, a builder and real estate developer. As a child he attended the private Kew-Forest School in Forest Hills, Queens. His behavioral issues led his parents to enroll him in the New York Military Academy.
After high school Trump spent two years taking classes at Fordham University. He continued his education at the University of Pennsylvania. In 1968, he graduated with a bachelor's degree in economics.
Upon graduation, Trump began working at his father's real estate company, Elizabeth Trump & Son. The company provided housing for middle-income families in Brooklyn, Staten Island and Queens who preferred to rent rather than buy homes.
In 1971, he gained control of the company. He shifted its focus to Manhattan and renamed it the Trump Organization. As a real estate investor, he opened hotels, golf resorts, condominiums, convention centers, casinos and other properties in New York, New Jersey, Florida, California and abroad.
While his real estate empire grew, Trump became a familiar face in the media. In 2004, he began hosting his own NBC reality show, "The Apprentice." The show and its many spin-offs solidified Trump's role as a public icon.
He has been married three times and has an estimated net worth of $4.5 billion.
Check out our rent vs buy calculator.
Political Views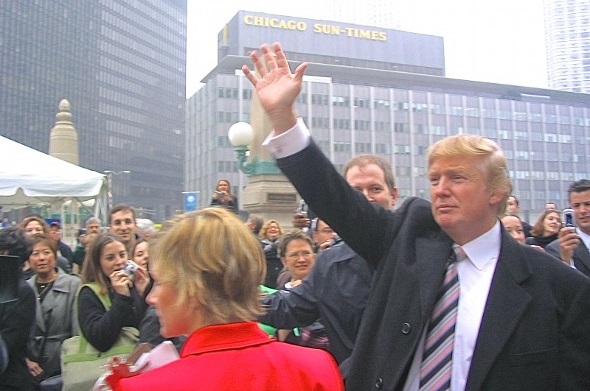 Trump first entered politics in 1999 when he attempted to become the Reform Party's nominee for the 2000 presidential race. After a dismal showing in the California primary, he quickly withdrew.
He didn't hint at another presidential run until 2008. In 2012, he once again considered jumping into the race on the Republican side but never did. Trump currently leads the polls to become the 2016 Republican nominee so let's explore where he stands on the big issues.
In terms of the national budget, he has said he believes Congress must reduce spending to address the U.S. deficit. Trump has stated that the Social Security and Medicare programs shouldn't be cut, but instead believes the economy should expand to support them.
Trump has claimed that climate change is a hoax and intends to replace Obamacare with a universal healthcare system similar to the system in Canada. The Republican presidential candidate also has stated he wants to limit restrictions on guns but ban certain assault weapons altogether.
If elected, Trump says he would lower income tax rates across the board. He's opposed to the nuclear deal with Iran and wants to increase sanctions on Iran while forming a closer alliance with Israeli Prime Minister Netanyahu. On the topic of the Islamic State, Trump has expressed the need for a small number of U.S. combat troops on the ground.
Related Article: Where the 2016 Presidential Candidates Stand on Taxes
In the ongoing abortion debate, he has described himself as pro-life. Previously Trump has taken a pro-choice stance, but lately he has said he doesn't support the termination of pregnancies except for mothers whose lives are in jeopardy or who are victims of rape or incest.
When it comes to immigration, Trump has made some headlines. He has said he doesn't favor a path to citizenship for undocumented workers. He is, however, in favor of allowing more European immigrants into the country and wants to give legal status to graduates from US colleges.
The Takeaway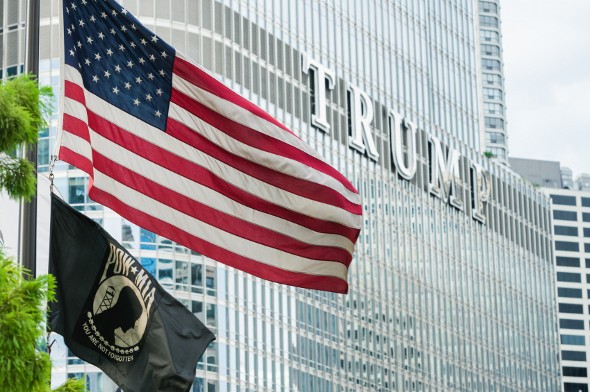 As an Emmy nominee and best-selling author, what does the future hold for Trump? Despite his controversial campaign, the Donald continues to take the lead in the Republican polls. Often seen as a polarizing individual, Trump's biggest hurdle moving forward will likely be proving his chops as a serious political leader.
Related Article: Everything You Need to Know About Hillary Clinton
Whether you're a Democrat or a Republican, it's important to carefully consider the candidates' positions as the 2016 election approaches. Now that you know more about Donald Trump, you'll be able to decide where you stand on his campaign.
Photo credit: ©iStock.com/andykatz, ©iStock.com/Michael Heimlich, ©iStock.com/james Anderson