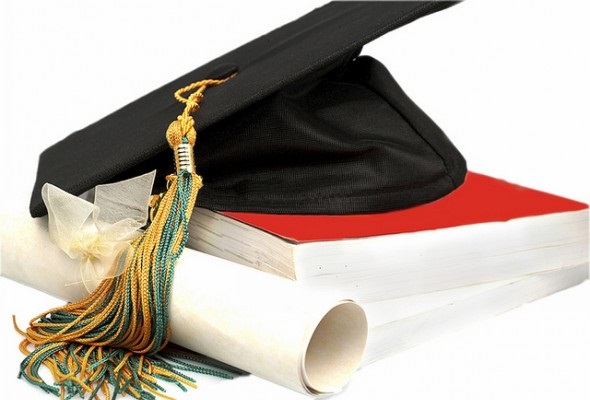 My college graduation looms in the near future. I'm still trying to figure out what come next. Many of my classmates are looking to continue their education. I have friends headed to law, medical, veterinary and business school for masters and beyond. Many of them hope advanced degrees will lead to higher pay and a better career.
The U.S. Department of Labor's Bureau of Labor Statistics' findings on earnings and unemployment rates by educational attainment seem to support the dreams of my peers.
By the Numbers
Overall, jobs that require higher education and a more advanced skill set yield higher earnings than jobs that require a lower education level and few skills. People with a professional degree experience significantly lower rates of unemployment than those with a high school diploma or less than high school education.
In fact, the unemployment rate in 2012 for those with less than a high school diploma was over 12%. The rate for those with at least an associate's degree was just over 6%. But it was much lower – 4.5% for those with a bachelor's degree and only 2.1% for those with a professional degree.
Weekly earnings for those with a bachelor's degree ($1,066) is almost double that of those with a high school diploma ($652). Worker's wages increases significantly with each degree of education.
It is important to note that these statistics only include those age 25 and above. There is no age limit on obtaining a higher education and attainment can make you more valuable at a current position or boost your career faster than other paths.
What this Means about the American Economy
In terms of educational attainment, the United States can almost be viewed as two separate countries. Disparities in educational attainment play a huge part in the rising income inequality in America.
People with professional degrees earn more than 3 times the amount of those with less than a high school diploma's level of education in one week. These allow for much different opportunities and a varying experience in a country that prides itself on equality.
Those with a high school diploma and less often fluctuate between times of depression and recession, while those with higher education attainment have high stability and often only face mild recession repercussions. Our lack of highly educated workers can create a problem in further economic growth. Meanwhile our abundance of unskilled workers with a low-level education calls for greater attention. Increasingly students are taking note of these lessons from the market's price signals and seeking out higher education.
I am still unsure if I'm ready to start pursuing another degree, but who knows what may come in the future? It is definitely true that the more education and skills a worker has in the current employment market, the better the chances of being hired and having greater earnings.
It is also important to look into average salaries in the field you are interested in so you can compare them to the cost of higher education. Between student loans, book and living costs, there must be a light at the end of the tunnel when it comes to compensation and job security. Whether or not the cost of an advanced degree is worth it will depend on your specific situation. But that decision will likely impact your earnings and employment.
Photo Credit: greeneaaron