Congratulations you're engaged! Tell your parents. Text your friends and tweet and post the happy news so that everyone can share in the happy occasion. Pick a date, pick a hall, book a honeymoon, and start picking baby names! What? Choosing baby names seems a little premature? Ok, you can do the rest, right? Wrong!
Find out now: Is it better to buy or rent?
This is a once in a lifetime event for you but for everyone else, it's a business. After years in the wedding business, I can tell you that there is one thing you can do as a couple when it comes to planning your wedding that will eliminate almost every problem you can have planning your big day. You can take turns doing it or one of you can do it most of the time or not at all just so long as it happens. What's the big secret?
Apply the Brakes!
Slow down. Chill. Take your time. Relax it will all get done and you will be able to start your new life together. In the heady days, weeks and even months after you first get engaged you are motivated and driven by excitement. Whether you are the asker or the asked, your decision to pop the question or say yes probably did not happen at the spur of the moment in a flash of excitement.
Sound business decisions never happen in an instant and while this is a joyous occasion filled with love, money will change hands and that makes it business. Besides, if everything goes perfectly this is the first and only or last time you will be doing this so taking the time to make it perfect will be worth it.
Setting the Date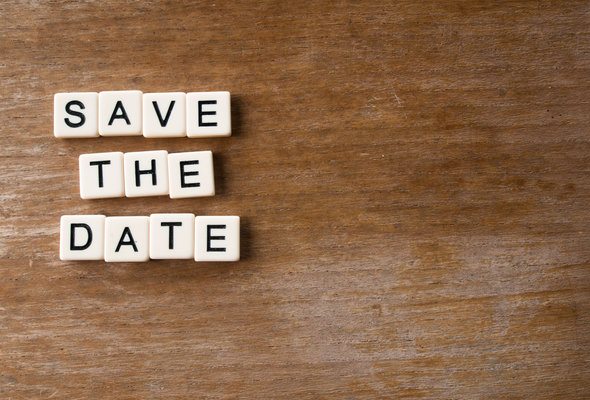 Unless you're eloping, next week or next month is probably out of the question. Rushing to set a date happens more often than not because one or both of you always dreamed of a, insert month\time of year here, wedding. Whether it's the dream of a June garden wedding or a haunted house costume wedding on Halloween arriving at the next possible increment of that date may be logistically unreasonable.
Getting engaged on opening day of the baseball season while your featured on the Jumbotron and the crowd is chanting, Yes, Yes, Yes may be exciting but it also pretty much rules out a June (of that year) garden wedding. This is the first chance one of you gets to say, I love you but we have to slow down.
There's far more to setting the date than a Facebook post or a tweet. There's a venue to book. There are a very limited number of weekend days available every month and you can rest assured that yours is not the only event that wants one of those precious few days. There are anniversaries, retirements, Christenings, Bar Mitzvahs and a host of other special occasions that are competing for venue space.
The List
Even if you get engaged on April 2nd and the garden at the Italian restaurant is available for a Saturday that mid-June you need to slow down. The space you have your heart set on only seats 75 people and you haven't compiled a guest list yet. The funny thing about sitting down to compile a wedding guest list is you don't realize how many people you know and want at your wedding until you do.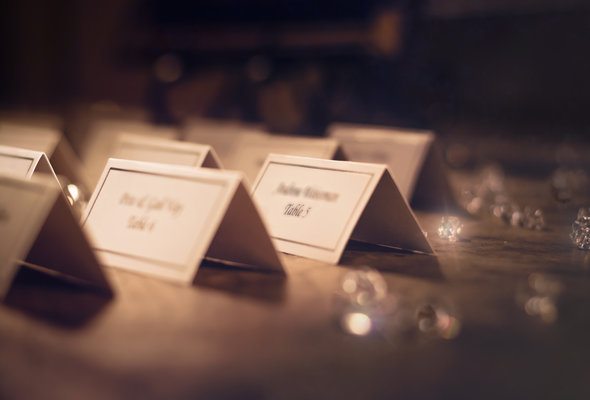 Wedding guest lists tend to bloom like roses in a bridal bouquet. Your friends, your fiancé's friends, family from both sides and if either or both of your parents are remarried the number of guest can double quickly with steps of all sorts to be considered. Suddenly, the garden at your little restaurant can't accommodate all the must invites and your deposit is non-refundable if cancelled less than 6 months in advance!
My Cousin Vinny
There is a reason a smart salesperson asks you a bunch of questions that you can only answer yes to, because it gets you in the habit of doing so. Getting engaged is like a super salesman. You want to keep saying yes because it feels good to do it and that's where the trouble starts.
We've all got friends or relatives who take the greatest cat pictures or still life photos. They may even be professionals but that does not make them the best choice to photograph your wedding. First, the talented amateur is just that: an amateur. Shooting weddings is part art and part skill that requires practice.
Even your cousin Vinny who is a sought after professional wedding photographer may not be the best choice for several reasons. First you want him there as a guest not an employee. Second, even if he is willing to forego dancing with his wife to photograph you, he will still be distracted by family who will want to talk to him and may not be able to focus on doing his job.
Finally, and perhaps most importantly, what if the pictures aren't perfect? Are your really going to be comfortable seeing your cousin at family functions for the rest of your life after he missed the perfect kiss in front of the fountain with the sun reflecting off the water because your aunt had to introduce him to somebody?
It's Just Business
Every couple has a budget, whether it is coming out of your own pockets or a proud father's, there are always limits to how much can be spent. The surest way to blow a budget is to not take the time to shop around or to have to pay a premium for rush service or short notice.
I've mentioned it before but it is worth repeating. Your wedding may be romantic and special to you but as far as all the vendors are concerned it's just business and that means negotiating. The key to any successful negotiation is willingness to compromise. That means having as many options as possible and few things create options like time. So slow down and don't rush. You have the rest of your lives to spend together and getting it right is worth the time.
Photo Credit: /451, ©iStock.com/Cindybug, ©iStock.com/MZiello