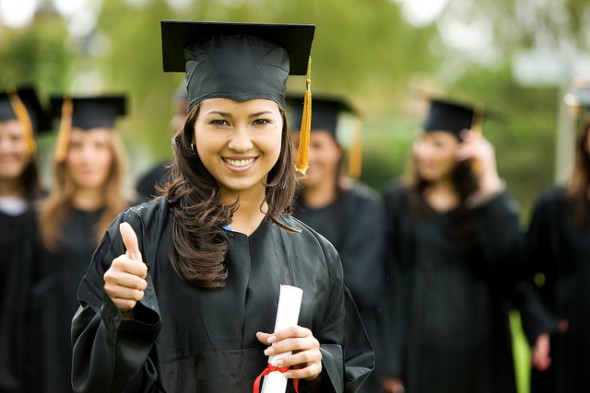 In recent days there has been some praise and much criticism over coffee giant Starbucks' plans to help their employees complete their college degrees. The company says 70 percent of its employees (partners) are students or aspiring students. It has introduced the Starbucks College Achievement Plan. Starting this fall both full- and part-time employees can finish their bachelor's degree online and get full tuition reimbursement. It is through a partnership with Arizona State University. Freshmen and sophomores can apply for scholarships to help them begin their college quest. They are not required to stay at Starbucks after they complete their degree.
Related: What Will It Cost To Go To School?
However the program has been criticized for several reasons including the cost to attend ASU, the fact that many people who work at Starbucks may not have the up-front money to fund their college endeavor and many of its employees already have bachelor's degrees.
Growing Trend
Starbucks is not alone. There are a growing number of companies doing this. McDonald's is one of them. Every year the McDonald's National Employee Scholarship Program selects an outstanding student-employee from each state and the District of Columbia to receive a $2,500 scholarship. The student-employee that shows the greatest commitment to work, school, and is involved in community service is named the "McScholar of the Year" and is awarded a $5,000 scholarship.
There are some companies that take it a step further and offer larger scholarships to their employees. Discount giant Wal-Mart offers scholarships to its employees (associates). If approved for a Walmart Associate Scholarship, employees can get up to $16,000 over a period of six years or until the degree or certificate for which they applied has been attained.
Not Just the Private Sector
Cities are even getting in on the act. The City of Corpus Christi, through a partnership with Texas A&M University-Corpus Christi, recently awarded three scholarships to city employees to help them enter the university's Master of Public Administration program.
This is certainly something to consider during your job search. Look at those companies that are willing to invest in you. It may not pay you as much as you might like, but the benefits that come from a company's decision to fund or help fund your education will be a gift that keeps giving.
5 Ways to Get Help Paying Off Student Loans
Photo Credit: Flickr