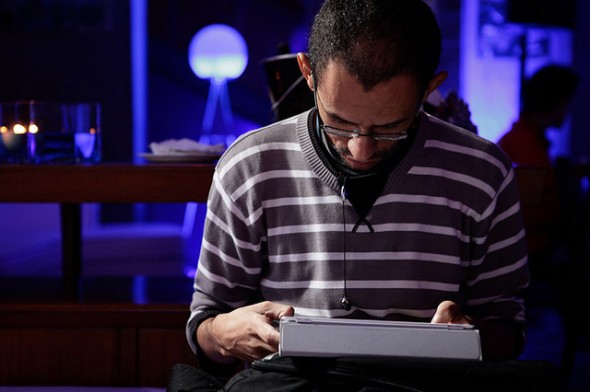 If you're looking to save on monthly entertainment expenses but can't conceive of cutting streaming subscriptions from your life, you may be in luck.
Find out now: How much do I need to save for retirement?
Since streaming sites like Amazon, Netflix and Hulu have started to provide easy-to-access online TV, pay-TV has taken a hit. In the second quarter of 2013, the Los Angeles Times reported pay-TV lost 217,000 subscribers due to cord-cutting. As a result, TV providers are revamping their app options and offering expanded online content for subscribers to view—just like their streaming competitors.
But not all pay-TV apps are created equal. The below five providers are continually updating their apps to offer more live TV options and away-from-home streaming. Take note of these participants in the TV Everywhere movement, since you'll get more bang for your buck by going with a TV provider with competitive online streaming options. You might even consider cancelling your monthly Netflix subscription. Really.
Verizon FiOS Mobile
At the end of September, Verizon announced FiOS subscribers can now watch live TV when they're away from home via the FiOS Mobile App. Although the pickings are slim – up to nine channels depending on subscribers' package – at least they are a popular bunch. Channels in the initial rollout include BBC America, BBC World News, EPIX, NFL Network, Tennis Channel, the Food Network and Travel Channel. Customers can watch up to 76 live streaming channels when connected to their Verizon residential account, according to Slashgear.com.
TWC TV
Back in April, Time Warner Cable revamped their application to include live TV streaming. As of now, 11 live news, sports, and entertainment channels are available for streaming outside the home, plus On-Demand programming. That's as long as you're connected to a WiFi network on your iPad/iPhone. Droid owners are not so lucky – only On-Demand programming is available out of the home network.
Xfinity TV
With the Xfinity TV app, subscribers can watch programming on their favorite Apple devices, not just the big screen. Unfortunately, Comcast has not thrown its hat in the ring for streaming live TV on its mobile app. According to Xfinity's website, with the app you can watch On Demand shows and movies, plus download content from premium channels like Showtime and Starz. But hope is not lost for Xfinity subscribers: you can watch 12 live TV channels (including ESPN, CNN, and Disney) anywhere by logging into your Xfinity account from a computer. No mobile devices required.
AT&T U-verse
AT&T U-verse subscribers can easily manage their DVR, schedule recordings, and watch On-Demand content with the U-verse app on both iOs and Android mobile devices. Live TV streaming isn't available currently, but you can download shows and watch them anytime and from anywhere.
DirecTV
The nation's biggest satellite provider isn't about to be overshadowed by its fiber and cable peers when it comes to apps. While live TV streaming for 85 channels is available in-home, only 7 channels stream outside of home WiFi on the DirecTV app. The channels include beIN Sports, Bloomberg, and Shorts—not the best selection. However, an attractive streaming option for DirecTV subscribers is NFL Sunday Ticket. With a subscription to Sunday Ticket Max, you can literally watch every Sunday football game live, wherever you happen to be.
Photo Credit: Experiência Digital