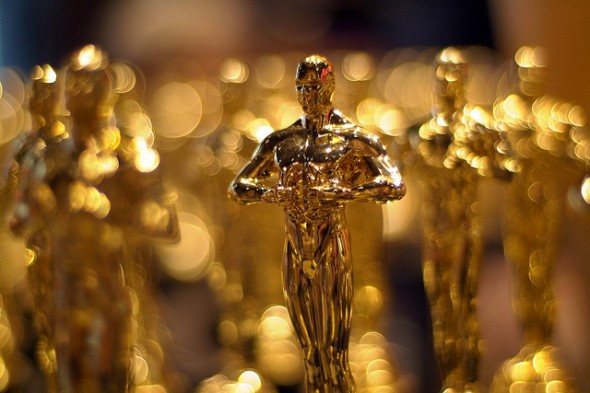 This article is written by Kristin Tablang.
Winning an Oscar is a big deal—there's no doubt about that. It's pretty much considered the same as adding a magnificent plume to an actor's otherwise drab cap. Immortalized in the form of a foot-tall knight poised atop a film reel, gallantly gripping a sword, the prized trophy is bestowed solely upon Hollywood's crème de la crème: film industry fellows who are recognized for their unparalleled skill and talent. But as much as we'd all like to think Hollywood's finest stars rightfully command the highest salaries in the acting industry, these days, that's just not the case.
Find out now: How much life insurance do I need?
Oscar fellows don't earn the most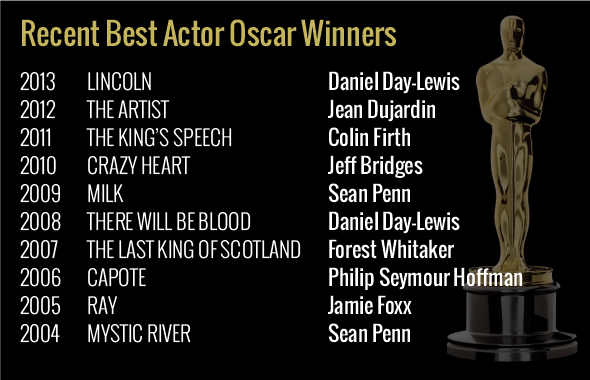 Consider this: None of the most recent ten winners of the Academy Awards' Best Actor in a Leading Role category is part of the exclusive coterie of Hollywood's top earning performers.
Sean Penn (Milk), Daniel Day-Lewis (Lincoln), Jeff Bridges (Crazy Heart), and Colin Firth (The King's Speech) all took home the coveted Oscar within the past few years, but failed to land spots on Forbes' five most recent "top-earning actors" lists. In 2013, Denzel Washington was the only Oscar winner on the list of highest paid actors.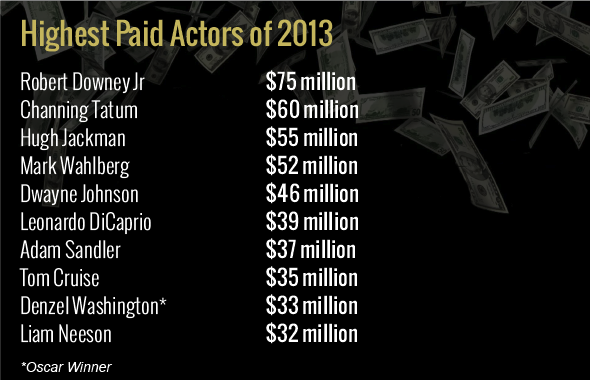 Over the last five years, the "highest-paid" compilations have been repeatedly dominated by silver screen idols like Robert Downey Jr., Hugh Jackman, Mark Wahlberg, Dwayne Johnson, Liam Neeson, Ben Stiller, Daniel Radcliffe, Will Smith, Taylor Lautner, and Johnny Depp—an extremely handsome group, yes, but one severely lacking in Oscar merit.
Believe it or not, of the ten high-earning individuals consistently in the highest paid for the last 5 years, not a single one has ever won an Academy Award, and only four—Downey, Jackman, Smith, and Neeson—have ever been nominated for an Oscar in acting. So . . . what gives?
All of the highest paid guys have one thing in common (aside from their good-looks). They've all starred in big box office hits.
In Hollywood, quality doesn't always trump quantity (and by quantity, we mean money)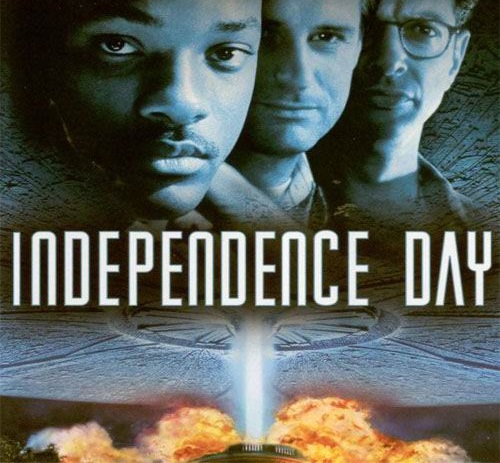 In reality, the movies that make the most profit are not the most ingenious or highbrow films. They possess immense public appeal and entertainment value, but usually not a very high level of intellectual depth or sophistication (examples include the Harry Potter series, Toy Story trio, Twilight saga, and practically every superhero movie ever made).
They're commercial pictures filmmakers know moviegoers will pay to see just for fun (whether it's because the movies are packed with gripping action scenes, or feature a bevy of beloved comic book characters wielding über cool gadgets)—not to be intellectually stimulated, as Oscar-type flicks are usually made to do.
That said, despite their lack of finesse, commercial productions often boast very steep budgets, mainly because they're funded by studios with deep sequined pockets and saturated with cheesy product placement. On the other hand, most potential Oscar winners these days are refined, meaningful dramas, but have meager coin purses to reach into for funds.
This is because today, nearly all Oscar magnets are crafted by small, independent studios toting super slim budgets (indeed, none of the 86th Academy Award nominees for Best Picture were produced by a major studio).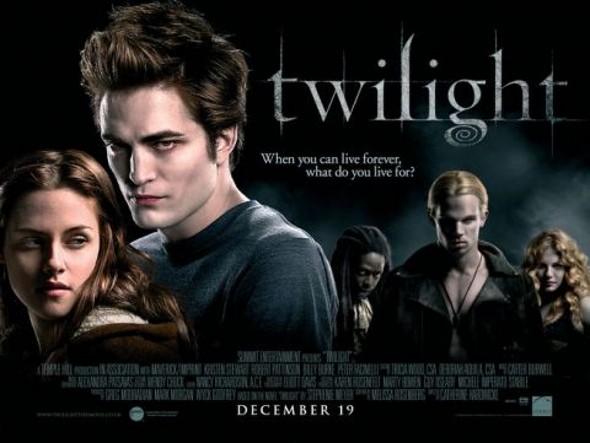 According to The Daily Beast's Marlow Stern, this reality has pretty much been the case ever since principal producers and brothers Harvey and Bob Weinstein unwittingly ushered in the Academy Awards' "indiewood era": a period in which the Oscars became dominated by independent pictures, after the duo's then-infant indie company, Miramax Films, distributed The Crying Game—a film that went on to be nominated in six categories including Best Picture at the 1992 ceremony.
The mere pursuit makes actors bleed green
Due to independent studios' petite-sized budgets, actors these days often have to suffer severe pay cuts in order to pick up roles in flicks that have any shot at capturing the Academy's attention.
"In some ways, [winning an Oscar] never put actors in a more difficult decision than it does today—in terms of going from the prestigious indie Oscar world to the world of what sells—because those categories have never been further apart," said Entertainment Weekly's critic Owen Gleiberman to The Daily Beast.
To illustrate, chew on this: As reported by The New York Times, the combined estimated salaries of all ten of the 82nd Oscars' top acting nominees—including those of Hollywood bigwigs Streep, Freeman, and Clooney—was only around $20 million. The Times also reports that many of the stars of Hurt Locker—winner of Best Picture in 2010—were paid at or around the bare minimum fee set by the Screen Actors Guild at $65,000 per role.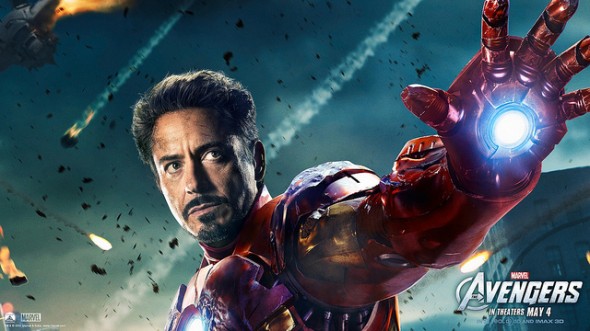 Those numbers are peanuts compared to the $50 million The Hollywood Reporter claims Robert Downey Jr. took home for his role in 2012's superhero sensation, The Avengers; the $17 million this article alleges Mark Wahlberg will rake in for the fourth installation of Transformers; or the $25 million Twilight's Pattinson-Stewart-Lautner trio earned apiece for the fantastical saga's two-film finale, as reported by NY Mag's Vulture.
In short, actors who star in showy, superficial flicks earn noticeably more than those who set their sights on a gleaming merit, simply because box office heavy-hitters have bigger (money) pies to cut their (salary) slices from.
Stamps of approval do get noticed
The fact that starring in a commercial box office hit is clearly more lucrative than shooting for an Academy Award definitely begs the question, "Why do stars even bother pursuing the elusive, underpaying little men?"
"[Oscars] are like a stamp of quality to most audience members," said Krishna Bala Shenoi, a contributor at Roger Ebert. "Sometimes those awards go a long way in bringing in the big numbers. I mean, 'Slumdog Millionaire' was like the little indie that could, until the awards buzz blew up and it turned in huge numbers . . . almost $380 million. That's more than most 'Star Trek' films, you know?"
He's right—at least to some extent. As relayed by Business Insider, Tinseltown's talent agents and managers approximate that their clients get at least a 20% salary boost for subsequent movies immediately after landing an Oscar.
The author of The Daily Beast article previously mentioned uses Nicolas Cage as an example to demonstrate this "rising star" phenomenon. The National Treasure star won an Academy Award for his drunken portrayal in 1995's Leaving Las Vegas, for which he received a measly $240,000. The following year, though, he landed $4 million for his part in Michael Bay's commercial action movie, The Rock, and two years after, he scored a whopping $16 million for Snake Eyes (even though the conspiracy thriller turned out to be a gigantic flop).
Even so, winning an Oscar may still not be worth it (moneywise, at least)
"Awards are nice and it certainly helps to market a movie if you can say it stars Oscar winner so-and-so. But it [still] doesn't deliver the kind of salary bump as a big hit movie," asserts Forbes' Dorothy Pomerantz.
According to Sony CEO Michael Lynton, "as great as an Oscar is, at the end of the day, it's not what keeps the lights on . . . so, if I'm an agent, I'm pushing [my clients] toward the bigger payday."
But of course, there's the sentimental reason behind it all . . .

"Actors want some sort of personal, artistic satisfaction from their work," said Shenoi. "Money's a good reason, but so is . . . the idea that you've worked on a film that truly means something to you. That's why Jim Carrey does an 'Eternal Sunshine [of the Spotless Mind]' in the middle of all those pandering product films."
Indeed, Natalie Portman accepted the lead role in Black Swan as a sort of self-fulfillment project, even though the indie film only paid her a fraction of what she made playing Star Wars' "Nabooian" queen and Thor's geeky love interest.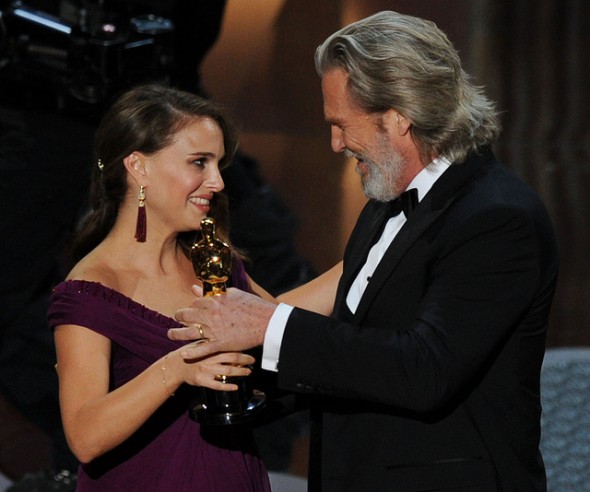 In any case, the Oscar brand is very much alive and well, despite its apparent shortcomings when it comes to fattening stars' piggy banks. Simply due to the sky-high esteem tied to being crowned with the Academy's signature laurel leaves, the actor's dream of bringing home one of the iconic statuettes will surely endure, no matter how stingy the little golden guy might be.
This article was written by Kristin Tablang.
Photo Credit: lincolnblues; Movies / Cinema; jovisala47; unique_ching; The Chronicles of X; whitelucy67; gem_106