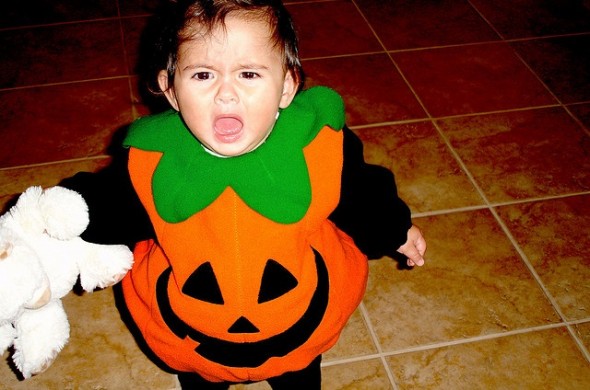 October 31st was once a holiday for kids. Filled with unlimited amounts of free candy, staying up past bedtime and dressing up as the best superhero or princess, Halloween was right up there with Christmas and birthdays. And let's face it – who doesn't love staying up late, indulging in chocolate, and dressing up as whatever you please? I myself have been scouring the Internet for the best interpretations of Wes Anderson film characters all month long.
Find out now: How much do I need to save for retirement?
Where Adults Came In
Adults, of course, have been celebrating since they were kids. But the continuation of these festivities into older years have roots in San Francisco's gay community of the 1970s. College students and other young heterosexuals without children came next. The severe Peter Pan complex adults have are easily seen by teen and adult Halloween parties. Candy meets alcohol, costumes take a turn for the least coverage and bed time means something very different.
It isn't just adult celebrators who are edging out kids, either. Parents are playing a bigger part in their kids' Halloween celebrations. We're talking less freedom and more rules. It seems the parents often pick the kids favorite superhero or princess. They're even sending kids home early, booking a babysitter and having their own night out. DDB Worldwide reports that 13 percent of Americans ages 18-44 say Halloween is their favorite holiday. Now many companies are allowing employees to dress up on All Hallow's Eve.
$pending More as Adults
The biggest Halloween spenders are actually men between the ages of 18 and 34. In fact, American adults spend significantly more money on their own Halloween costumes than on their children's. October 31st is expected to bring $8 billion in sales. Only 13% of that is going to kids' costumes. Adults will spend approximately $1.4 billion, 17.5% of the big haul, on their own outfits and accessories.
Choosing a costume as an adult can be just as complex as it can be for children. Should you be funny or scary or sexy or go for the looks you already own? Then comes the food, alcohol and spooky decorations. While pumpkins remain popular, decorations have grown ever more elaborate.
One in two Americans expect to decorate this year, spending an average of $19.79 per person to accomplish this. The commercial aspect of Halloween has contributed to the popularity of events on October 31st. No one wants to be caught dead in the same thing twice, of course.
Though the kids' celebration of the holiday may have changed for primarily security reasons, it seems pretty convenient that earlier nights of trick-or-treating allow more time for parents to put the finishing touches on their own costumes and get to their next party.
If you don't have any kids? Even better, but be sure to plan ahead – before all the good stuff sells out.
Photo Credit: flickr