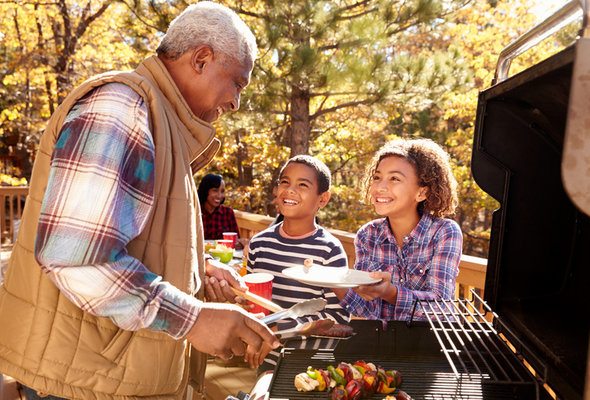 Feeding your self can be a tedious task. With all of our deadlines, and meetings picking what to food hardly makes it on to the to-do list. Consequently, we end up picking up something on the way to and from our appointments, causing us to spend unnecessarily. Since these on-the-go meals are usually packaged and processed foods, we are missing out on key nutrients found in whole, unprocessed fruits and veggies. We also miss out on one of the best parts of changing seasons, which is eating produce at its ripest- and also cheapest. Foods that are in season typically cost less, can be found at local grocers and farmer's markets, and are beneficial to everyone's health.
Check out our budget calculator.
Eating foods that are at their best in the summer is a great way to enjoy (what most would say is) the finest season of the year, keep yourself healthy, and keep the dent out of your wallet. SmartAsset found some great foods and recipes to help you get started on your summer menu.
The Best Summer Produce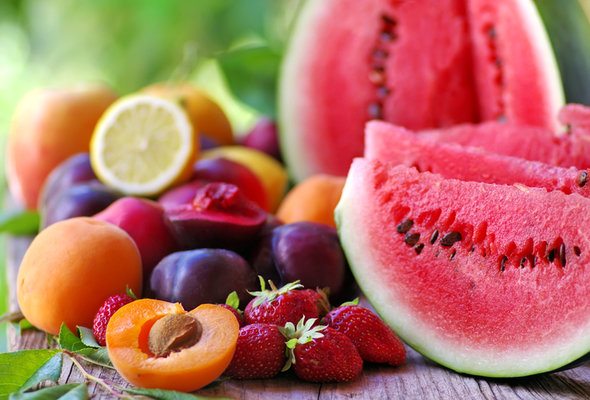 • Cherries In many places, you can stop off on your summer road trip and pick up a giant bag for cheap. A friend of mine enjoys putting them in a big bowl of ice and laying around with a magazine on a particularly hot day
• Bell peppers These bright, versatile veggies add color to any dish, whether you keep them raw in a salad or throw them on a grill. They also make a great vessel for stuffing with ground meat and cheese
• Corn Summertime just isn't complete without corn on the cob; it's a staple at almost every backyard barbecue. Corn is at it's absolute sweetest in the hot months, and can be found for super cheap even in chain grocery stores
• Avocados A superfood that is as versatile as it is healthy, avocados are typically pricey but when in season can be found cheap. I used to get a bag of six or so for only $3.00 at my local farmer's market in California.
• Melons Watermelon, cantaloupe, and honeydew make the perfect snack or dessert on hot summer days, and can be used as party favors too, like the watermelon keg
• Greens Healthy produce abounds in the summer; kale, mustard greens, turnip greens, collard greens are all widely available and ready to be chopped into salads, paired with proteins and give you the vitamins and minerals needed to maintain glowing summery skin
This list could go on for some time; summer is a time of plenty in the world of produce. Before you head out to the market, get a few ideas of what your favorite types of produce are. Chances are you'll be able to combine them in delicious, healthful ways.
Top 7 Cheap and Healthy Food Swaps
Keeping it Fresh
Another alluring aspect of summer is the opportunity to cook and eat outside. The grill can be a fresh take on preparing veggies and fruits that are normally cast as the side dish next to the usual protein-based stars of the barbecue. Get creative with what you throw on the grill, especially with fruit.
The natural sugars present in fruits caramelize when exposed to heat, creating a sweet-smokiness. Grilled fruits make a wonderful dessert when served alongside a scoop of vanilla ice cream. Try slicing peaches in half, spread a little butter on the flesh side of the peach halves, and place directly on the grill until the outside is charred, caramelized perfection.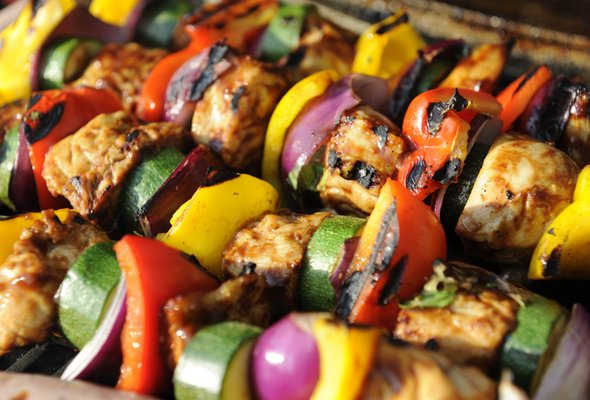 Veggie kabobs are also perfect for the grill, and will give your vegetarian friends an enticing reason to come to your summer cookout. Try marinating portabella mushrooms, red onions, bell peppers, and cherry tomatoes in balsamic vinegar before barbecuing. Green onions, thrown on unsliced, and avocados, sliced in half and placed directly on the grill, also benefit from balsamic. Grilled veggies are crowd-pleasers for vegetarians and omnivores alike.
How to Save Money on Groceries
The Simple Things
Eating with the seasons, aside from keeping your wallet fuller, is a simple but satisfying way to appreciate your surroundings and environment. Summertime is an especially lush eating season, and should be relished by indulging in fresh fruits, veggies, and experimenting with different cooking techniques. Have any summer recipes? Share your in the comments section.
Photo credit: ©iStock.com/monkeybusinessimages, ©iStock.com/inaquim, ©iStock.com/OwenPrice