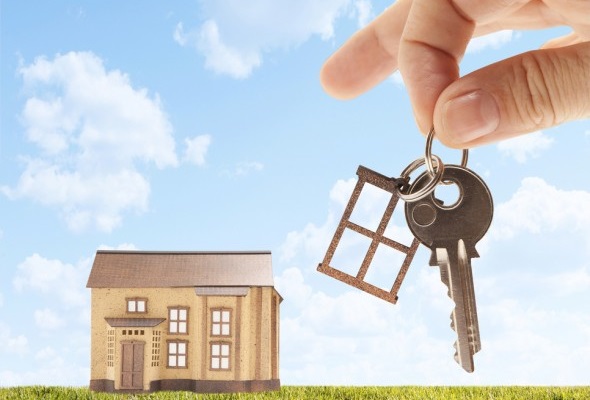 Whether you're a first-time homebuyer or a seasoned real estate owner, now is the best time to invest in a new property. A perfect storm is brewing for individuals and families to make the most of their money through home ownership. Here are five key factors contributing to this trend.
Find out now: Is it better to buy or rent?
Mortgage interest rates are at historical lows
For the past decade, interest rates for mortgages have dropped steadily. Presently, they are at staggering low levels — more so than they have been in the past 50 years. HSH reveals that the current 30-year fixed-rate mortgage (FRM) is 3.82%. In 2000, the rate was 8.21%. Just three years ago, in 2010 the 30-year FRM stood at 5.4%. Even as recently as a year ago, the 30-year FRM hovered at 4.21%.
A good rule of thumb is to lock in a 30-year mortgage whenever interest rates are low. That time might be now to lock in a mortgage rate that will continue to be a relative bargain over the course of your investment. This way you will make a fixed payment over the term of your loan, no matter what the prevalent rate is.
It's a buyer's market.
Presently, we are going through a soft market throughout the U.S. There are more sellers dominating the market than there are buyers. In other words, buyers have the upper hand on negotiations. Now is the perfect time to ask the seller to cover closing costs, make improvements and offer price reductions. The seller may be more willing to accommodate your requests in order to close the deal during this crucial time.
Homes have lost their value, but not their curb appeal.
West Coast markets have experienced an average loss of 21.6% in property value. In the Northeast, home owners have seen the value of their properties drop 8.6%, while the Midwest was least affected with an average decrease of 5.6% in value. Some cities were hit even harder, such as Las Vegas (48%), Miami (-38%) and the decimated Merced, Cal. (-62%).
The good news is evident: there are numerous desirable properties on the market, in favorable locations, at considerably lower prices compared to the 2007 peak. These prices have not rebounded completely either. The odds are that most homebuyers will find a great deal on their next purchase relative to five years ago.
It is cheaper to own than to rent.
In most major U.S. housing markets it costs less to own than to rent. On average it is 44% cheaper to make a real estate purchase versus committing to a rental lease. The numbers vary, but are compellingly in favor of the homeowner. This includes 26% savings in New York, 19% savings in San Francisco and a significant 70% savings in Detroit, over rental rates.
The power to invest requires three important criteria to meet and each is vital. A prospective homeowner should have:
Enough savings for a down payment
A solid credit score
Desire to stay put for a duration of the mortgage.
If you meet all of this criterion, you are in a position to save money by purchasing a home. See for yourself if home ownership is beneficial to you by comparing the costs of buying versus renting where you currently live.
Inflation and a recovering economy may drive property prices up in the near future.
The U.S. economy is showing signs of improvement, boasting a 7.70% national unemployment rate. Similarly, we are experiencing a real estate and homebuilding rebound not experienced in the past five years. This means you shouldn't sleep on the rates and prices available today.
Since 2008, the federal government has tripled the U.S. monetary base, creating more money for lenders to pass around. This inflation, combined with a more complete recovery of our economy, may lead to escalating mortgage rates and housing price-tags in the near future. Don't miss out on the opportunity to invest in a home before costs begin to go up once again.