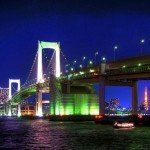 Americans on both coasts often believe they live in the most expensive cities in the world. They will complain, groan about the exorbitant costs of living, and document how gentrification is ruining their lovely city. SmartAsset sought to address those pleas with our series on homes costing $350,000. As it turns out, the burden of living in Los Angeles, San Francisco or New York pales in comparison to living in most major metropolises in the rest of the world.
Find out now: What will my closing costs be?
According to a February 2013 report produced by the Economist Intelligence Unit, the most expensive cities in the world are located primarily in Asia, Europe and Australia. The only exception being Caracas, Venezuela. In 2012 saw the nation's inflation rate skyrocket by 20%, sending the cost of living in the capital city through the roof. The cause? Those pesky fixed exchange rates.
The study shows the cost of living relative to, you guessed it, New York. The World Cost of Living Index (WCOL) is based on in what the Economist Inteliigent Unit calls the WCOL index. It's based of more than 50,000 individual prices collected in a survey of stores supermarkets, mid-priced stores and higher-priced outlets. The prices are of 160 common items in each city, converted to a single currency (the US dollar) and weighted. New York has a score of 100.
Scroll through the gallery to see the ten most expensive cities in the world for 2013.
Source: The Economist Intelligence Unit