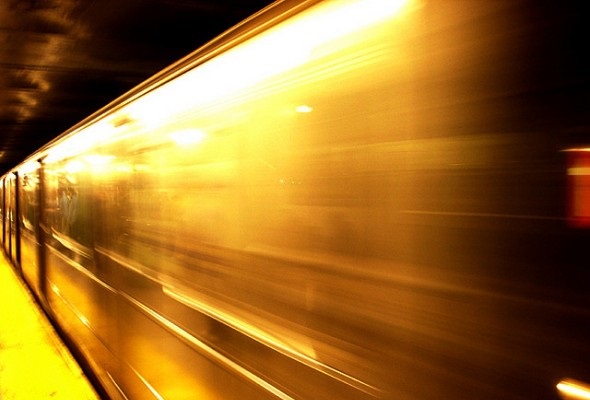 There is some debate on which factors determine what makes the best mass transit, and which cities deserve the title. So we picked the cities that offered the best walkability, towns where a car is about as necessary as a pager, and cities with the overall best mass transit systems. Quality is based on how expansive the transit system is, how many riders use it, and how convenient it is for customers. The answers may surprise you.
Related: What Neighborhood is the Right Fit for Me?
Portland, OR
Portland is rated as one of the most livable and well-liked cities in America, ranking highly on lists ranging from Best Place to Ditch Your Car (Sunset Magazine) to America's Healthiest Cities (Forbes). Portland has become renowned for its environmental-conscientiousness and it shows in their impressive mass transit system. Their constantly expanding light rail system and streetcar lines highlight this city's growing reputation. The best part of traveling in downtown Portland is that in at least one area, these light rail and streetcar rides are free all day, every day.
Editor's Note: The free light rail system known as the Free Rail Zone discontinued service as of September 1, 2012. In its place Portland TriMet offers a 2 hour adult fare for $2.50 and an all day pass for $5. A monthly pass is available for $100.
New York, NY
With New York City's public transportation system being the most extensive in all of North America, how could it not rank on this list? The Metropolitan Transit Authority, the MTA, serves a population of almost 15 million people within the 5,000–square-mile area from New York City through Long Island, southeastern New York State, and Connecticut. According to the MTA's site, four out of every five rush-hour commuters rely on transit service to get to New York City's central business districts, compared to the nearly 85% of Americans who rely on cars to get to work. Nearly 4.5 million people ride the subway on a weekday, and the subway is only one method of mass transit in New York City.
Boston, MA
Did you know Boston was the birthplace of American mass transit? It all began in 1631 when the first chartered transportation service in the U.S began as a ferry service from Chelsea to Charlestown, to Boston. Today the Boston mass transit includes roadway, rail, air and sea choices. The city's tight layout makes it suitable for these varied methods of transport, which a large number of the population takes full advantage of.
Best Places to Live If You're a Tech Guru (Besides Silicon Valley)
Seattle, WA
There are a ton of options for getting around Seattle, including bus, rail and train, bicycling, pedestrian resources, and ferry. The city's unique transit system is highlighted by a monorail in the city center, utilized on weekdays by workers to meet the high concentration of jobs within the city. Seattle is also expanding today on a modern network of streetcars.
San Diego, CA
San Diego's Metropolitan Transit System operates 53 miles of light rail and over 90 bus routes. In 2012 it received a perfect score from the Federal Transit Administration for the second time, and is considered to be one of the most efficiently operated agencies in the nation. In comparison to other well-ranked cities like Dallas, Los Angeles, and Portland, it outperformed them in operating cost and subsidy per boarding, operating cost per revenue mile, and the percentage of operating costs paid by riders' fares. Also featured is a trolley line that moves residents beyond the city into the suburbs.
Honolulu, HI
Surprised Honolulu is on this list? Honolulu has a whopping 97% of working-age residents that live near a transit stop, according to Time. 60% of jobs are reachable via transit in 90 minutes, and the average wait for any rush hour transit vehicle is 9 minutes. Although Honolulu does not have an urban rail system, its TheBus system is Oahu's primary mode of public transport.
Fifteen Fastest-Growing Cities in the U.S.
Denver-Aurora, CO
84% of Denver residents live near a transit stop, and the average wait for any rush hour transit vehicle is 8.1 minutes. 47% of jobs are reachable via transit in 90 minutes. Denver's mass transit includes bus, light rail lines, and an airport shuttle service. The MallRide bus lines transport passengers for free seven days a week across the city's mile-long 16th Street Mall. The city is currently looking to expand their transit system to increase light rail, commuter rail, and bus rapid transit lines.
San Jose, CA
Much of San Jose's public transit is provided by the Santa Clara Valley Transportation Authority, which operates bus and light-rail lines. 96% of working-age resident live near a transit stop, and the average wait for any rush hour transit vehicle is the shortest of any on this list, coming in at just under 7 minutes. Finally, 58% of jobs are reachable via transit in 90 minutes.
Salt Lake City, UT
Salt Lake City has invested heavily in serving their large suburban population. The Utah Transit Authority serves 1.7 million people in the larger area, despite the city's population being just over 180,000. 89% of working-age residents live near a transit stop, the average wait for any rush hour transit vehicle is 8.5 minutes, and 59% of jobs are reachable via transit in 90 minutes. The transit system is expanding its light rail system and adding four new lines to the three-line system at the moment.
Los Angeles, CA
Close to 1.5 million people ride the L.A. metro bus and rail systems every weekday. The city's transit system operates 2,600 buses and a metro rail system that runs more than 79.1 miles of track. Additionally the transit networks include subways and shuttles, and mass transit is available to get to essentially every corner of the Greater Los Angeles area.
Related: How Much House Can I Afford?
Note: This article published on May 1, 2013.