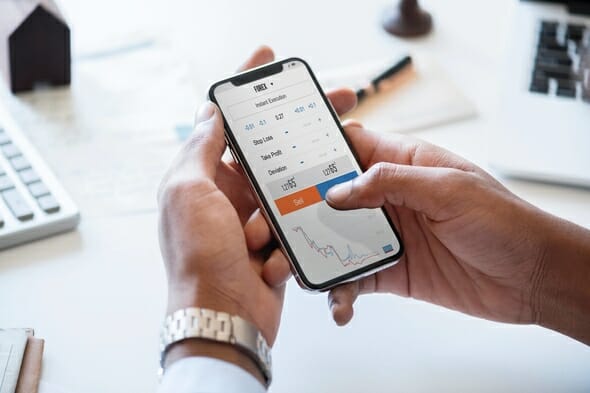 Investing is never easy, and trying to figure everything out on your own can be incredibly stressful. That's why many people hire a professional financial advisor who understands the market and can make smart investment choices for you. But the tough part is finding someone you actually trust, who understands your long term financial goals. SmartAsset has built a free matching tool that can connect you with financial advisors in your area in just five minutes. Of course, it's easy to be skeptical about finding a financial advisor online, so here's everything personal investors need to know about our SmartAdvisor matching program.
How Does SmartAsset Find the Right Advisor?
When you visit the SmartAsset site, you're invited to answer a series of questions. The questionnaire only takes a few minutes, and helps provide a better idea of when you want to retire and how comfortable you feel with investing. You'll be asked about your current assets and income, so you can be confident you'll find an advisor who can give you the right guidance.
After completing the survey, you'll provide an email address and phone number. You'll be matched with up to three recommended advisors based on your portfolio and investing needs, and you'll gain access to a short bio of each potential advisor. Before you make your choice, you'll even be able to talk with each advisor by phone, to make sure you feel confident that they're the right choice for you. If you don't feel any of the options are a good fit, SmartAsset will continue to source advisors until you're in good hands. We do all the leg work of locating and researching each advisor, so all you have to do is view the advisor's info and make an informed decision.
Is My Information Secure?
SmartAsset is careful to keep all information secure. You'll only be asked for your name, phone number and email so you can be put in touch with potential advisors. This gives you the chance to screen each potential advisor individually and establish the relationship on your terms. There is no fee to connect with the advisor and no credit cards or credit checks are required.
What Types of Investments Could I Get Advice On?
The SmartAdvisor network is a diverse group of financial advisors that can help with everything from investing in standard ETFs and large cap stocks, to more complicated products and less recognizable equities. Whatever your preferred investment style is, the SmartAdvisor service can find someone with the right experience to help you plan for a more comfortable retirement.
How Do I Know I'm Getting an Experienced Advisor?
SmartAsset carefully vets the SmartAdvisor network to ensure each advisor is properly registered and meets strict criteria for responsible client service. All registered investment advisors in SmartAsset's network are fiduciaries, so you know they're putting your best interests first. This is key to finding an advisor you can trust. The primary goal of all advisors within the SmartAdvisor network is to ensure you get reliable advice from an experienced professional.
Whether you're saving for your child's college tuition, for your own retirement, or to take the family on a vacation to Europe, finding the right advisor with SmartAsset's SmartAdvisor matching service will help you achieve your goals through expert guidance. Managing money can be a challenge, but we're making the process of finding the right advisor easy and safe.