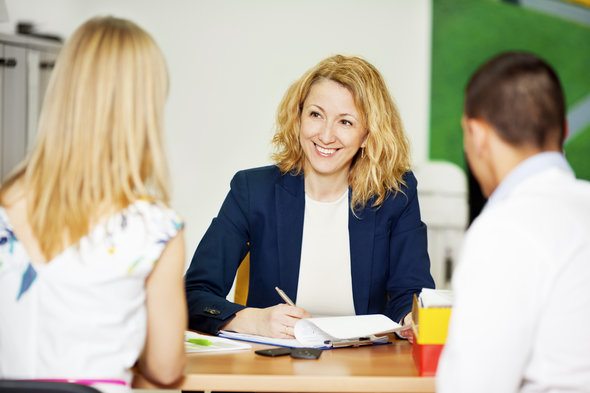 So you've decided to start working with a financial advisor. Good for you! But even after narrowing down a list of possible advisors, deciding on one can still be difficult. Wondering how to choose a financial advisor? Here are some factors to remember so you can find the best one for you.
What Is a Financial Advisor?
Financial advisors are experts in comprehensive financial planning. They look at your current financial situation, and from this starting point, recommend steps you can take to achieve your financial goals.
Since everyone has a unique financial situation, not all financial advisors will be best equipped for your situation. Advisors usually work with a specific group of clients or specialize in a particular field like retirement or investing. For example, some advisors only work with clients who have over a certain amount of money in assets. They know what strategies and tips are the most useful for people in that situation. If you have less than that amount, they may not be able to give you the most helpful advice or may even be willing to take you on as a client.
Before choosing your financial advisor, you'll want to look at their qualifications and experience. That way you can figure out if they're a good fit for you before you even meet them.
Personal Factors to Consider
Before choosing an advisor, it's important to look at your own financial situation and approach. This will help you find an advisor who is more familiar with your circumstances. Some personal factors to keep in mind when choosing a financial advisor include your assets, location and risk assessment. You'll want an advisor who is easily reachable, whether digitally or in-person. You will also want your advisor to have the same approach to financial risk as you do, or at least one who will work with your risk tolerance. Plus, you will need to know your own assets to make a more accurate plan.
Also be sure to take stock of your personal and financial goals. Are you planning on starting a family or moving homes? Do you need to save for your children's college tuition or want make a down payment on a house? When do you want to retire? How many years away is that? How much you have saved for the future will play a big part in your financial plan. Based off your situation, advisors can help you with either investing your savings or preparing for retirement itself.
Researching Financial Advisors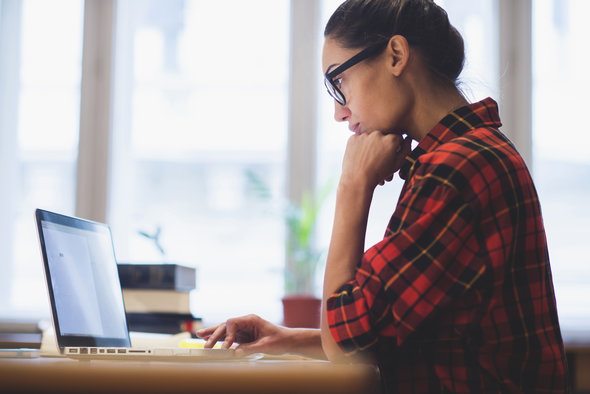 Once you narrow down your options based on your personal preferences, you can look more into specific advisors. Look into things like method of compensation and qualifications. Make sure your financial advisor is transparent, qualified and helpful.
Advisors are compensated in three ways: fee-only, fee-based or paid by commission. Fee-only advisors receive payment only from their clients. This is typically a flat fee, an hourly rate or a percentage of your assets. They get paid for the time they spend helping you. Plus, you can generally rely on them to give unbiased recommendations for your situation. CFP Matt Becker, author of the blog Mom and Dad Money, says that "fee-only financial planners choose to go that route because they want to be on the client's side."
Advisors who are paid by commission receive payment by selling specific financial services or products, often through a relationship with another company. These advisors recommend these services to you, then receive a commission if you end up using them. This has the potential to pose a conflict of interest because the advisor has a financial gain from selling you a certain product. This is something to keep in mind when choosing a financial advisor who is paid by commission. Though most advisors work in your best interests, not all do.
Lastly, some advisors are fee-based. This is a combination of the previous two. They charge a rate for financial planning, in addition to earning commission on a product they're selling. It can be unclear whether they're providing objective advice. They may just be pressuring you to buy their product, even if it's not helpful to you.
Unfortunately, a number of financial advisors out there don't quite have the most legitimate qualifications. You can differentiate between qualified advisors and unqualified advisors by looking at their professional designations. Most advisors in financial planning hold either a certified financial planner (CFP) designation or a chartered financial consultant (ChFC) designation. These titles ensure that an advisor underwent the financial-planning education and experience necessary to earn these certifications. They're qualified to look at your situation and give advice according to your best interests and not their own.
How to Choose a Financial Advisor
After determining what you want from an advisor and making a list of the best options, you'll want to meet with multiple financial advisors before choosing one. This first impression can set the course for the rest of your relationship with them. Remember, your advisor will handle all of your financial information, as well as help you plan for your future. They should be professional, objective, qualified and confidential. A program like our own SmartAdvisor can help you find advisors who are looking for clients like you.
The SmartAdvisor matching tool asks you questions about your personal finance situation and needs to match you with a financial advisor who meets those specifications. The tool gives you up to three options and you are then able to read their profiles, speak with them and choose the right fit for you.
When you meet each advisor, be sure to ask a lot of questions about them and their background. This will not only give you answers to your questions, but also a better feel of the advisor. Here are some examples of questions to ask a potential financial advisor: What experience do you have? What type of clients do you typically work with? Do you specialize in a particular field of financial planning? What services do you offer? What's your investment approach? How often are you willing to meet?
Asking the right questions and speaking with each advisor will help you gauge their interests, experience and approach. That way, you can decide whether they align with yours.
If you find an advisor that fits with your situation, then great! You'll be able to meet with them, discuss your financial future and develop a financial plan. Remember that your financial advisor is there to give advice and make suggestions. You ultimately make the final decision. Keep asking questions to find the right paths and alternatives for your financial plan.
If you realize that your advisor isn't quite the best fit, don't hesitate to talk to other advisors until you find one that fits your specific needs. This may be time-consuming, but planning for your future and getting the right help to do so is crucial.
Bottom Line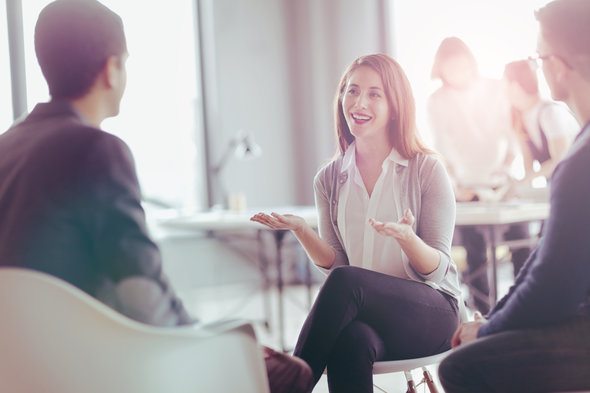 Financial planning is difficult, but a financial advisor can make the process easier. It may take some time to find and choose the financial advisor that best fits your needs. But in the end, their guidance will make planning for your future much easier and more helpful. Having a good relationship with an advisor that understands you is the first step to a successful financial plan.
Photo credit: ©iStock.com/vgajic, ©iStock.com/mihailomilovanovic, ©iStock.com/FangXiaNuo