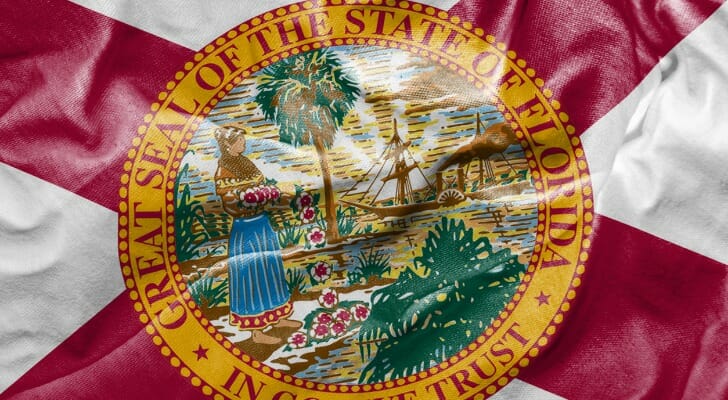 As the COVID-19 pandemic continues, individuals and small businesses can take many measures to ensure their recovery from any financial losses due to the virus. Florida currently has more than 51,000 confirmed cases and 2,300 deaths, according to the Florida Department of Health. And unemployment claims are dramatically increasing in both the state and throughout the U.S. But individuals and small businesses can utilize coronavirus crisis government help if they've been impacted directly. Many Americans are also working with a financial advisor to protect their assets while navigating a forthcoming recession.
Below, we take a closer look at coronavirus relief for individuals and small business owners in Florida.
Florida Coronavirus Relief for Individuals
Through Florida's Reemployment Assistance Program, eligible workers can receive federal unemployment benefits if they're unemployed through "no fault of their own." But many recently struggled to apply for unemployment benefits after the state website crashed. In fact, countless jobless Floridians lined up in person to get paper applications for unemployment benefits. However, the Florida Department of Economic Opportunity recently released a new website.
Local and state organizations also provide widespread support. For instance, the Gulf Coast Community Foundation and Charles & Margery Barancik Foundation have created an initiative to provide grants to human service and safety organizations that are aiding those most impacted by coronavirus.
Florida Coronavirus Relief for Small Businesses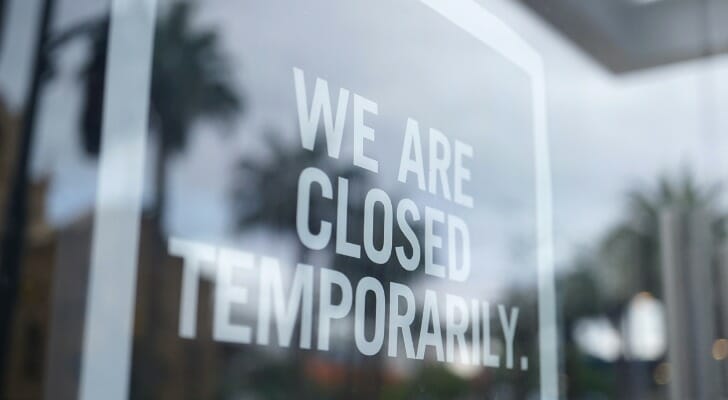 Florida Small Business Emergency Bridge Program
The Florida Small Business Emergency Bridge Loan Program provides relief to any small businesses that sustained financial loss due to COVID-19. The program is available in all Florida counties. As for loan amounts, eligible small businesses can take advantage of one-year, interest free loans of up to $50,000. In special cases, small businesses may receive loans up to $100,000 if needed.
To qualify, applicants must have been established before March 9 2020, and suffered economic injury for coronavirus-related causes, according to the Florida Small Business Development Center Network (SBDC). The program accepts applications for qualified for-profit, private small businesses with two to 100 employees. Eligible businesses can only make one loan, and applications will be accepted through May 8. Any previous bridge loans received must be paid off.
Federal Coronavirus Relief for Individuals
Floridians can take advantage of an array of federal coronavirus relief programs — some of which are strictly need-based and others that aren't. One of the most crucial pieces of federal coronavirus legislation is the $2 trillion coronavirus stimulus package known as the Coronavirus Aid, Recovery, and Economic Security (CARES) Act. The CARES Act offers a range benefits for both individual and small businesses impacted by the coronavirus. Under the act, individuals within certain income thresholds qualify for coronavirus stimulus checks, even if they haven't been directly affected by the virus. But the payment you receive depends on your adjusted gross income (AGI). For instance, individuals making $75,000 or less qualify for a $1,200 rebate. Married couples, however, can earn a flat $2,400 if their AGI is $150,000 or less. Heads of household can earn a full $1,200 if they make $112,500 or less. But these check amounts phase out by $5 for every $100 made above the income threshold. For individuals, the maximum cut-off amount is $99,000. But for couples and heads of household, the income cutoff is $198,000 and $136,500, respectively.
Americans may qualify for several other coronavirus crisis forms of relief. These include a tax deadline extension, coronavirus relief for rent and mortgage payments, student loan relief and enhanced unemployment benefits. If you or someone you know lost his or her job due to COVID-19 reasons, the federal government offers three coronavirus unemployment assistance programs that eligible Americans could apply for. These include the Pandemic Unemployment Compensation (PUC), Pandemic Unemployment Assistance (PUA) and Pandemic Emergency Unemployment Compensation (PEUC) programs. With the CARES Act's unemployment provisions, people can now claim an additional 13 weeks (39 weeks total in most states) of unemployment.
Those who live in Florida can also take advantage of paid coronavirus sick leave and family leave benefits. But these are only available if COVID-19 affects you, a dependent or a household member.
Federal Coronavirus Relief for Small Businesses
Small businesses will have access to the Florida Small Business Emergency Bridge Program, but the federal government also provides several other options of coronavirus relief for businesses. In fact, one of the most notable small business relief programs is the Paycheck Protection Program. The program offers eligible businesses loans up to $10 million or 2.5 times a business' average monthly payroll costs. This excludes salaries of $100,000 or more. The program's first round of funding was exhausted, but the Senate approved an additional $310 billion in funding on April 21, 2020.
Small businesses should also consider the SBA 7(a) loan program, the SBA Debt Relief Program, the Express Loan Program, express bridge loan pilot program and Economic Injury Disaster Loans (EIDL). Similar to the Paycheck Protection Program, the EIDL program ran out of it's first round of funding, but received additional financing for eligible agribusinesses. Under the program, small businesses and non-profits could qualify for loans up to $2 million. Eligible applicants can also earn an emergency cash advance of $10,000. However, this only applies to businesses in states with a current economic disaster declaration. President Trump issued a major disaster declaration for Florida, so small businesses would meet this requirement.
The Bottom line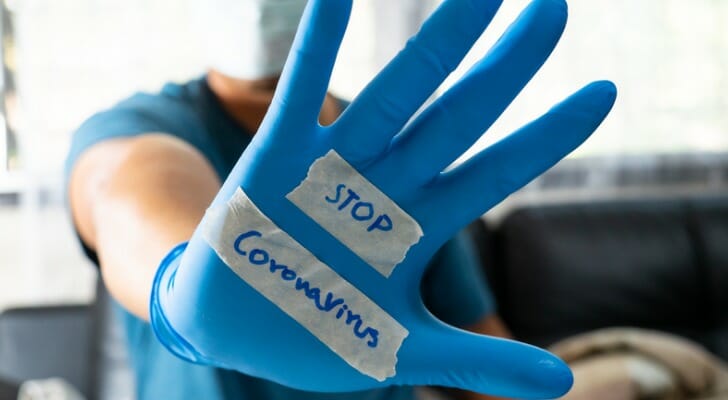 If you're an individual or a small business owner in Florida, you can utilize several forms of both federal and state relief. Though individuals won't have access to many state-level programs, they can still take advantage of local resources and federal relief. However, small businesses may qualify for both federal and state loans if they've lost revenue because of COVID-19. As coronavirus cases continue to rise, it's crucial to follow local, state and federal news so that you can take the necessary precautions if the virus impacts you or someone close to you.
Tips for Managing Your Finances During the Coronavirus Crisis
Photo credit: ©iStock.com/filipefrazao, ©iStock.com/Kameleon007, ©iStock.com/superoke