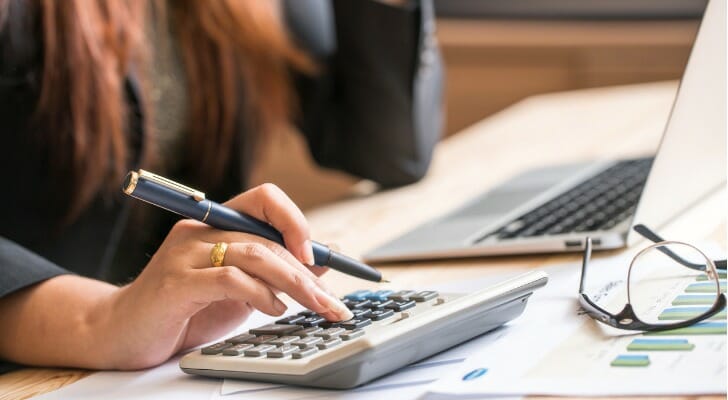 New Mexico does not have an estate tax, though there is a federal estate tax that will apply to New Mexicans who have large enough estates. This guide will take Land of Enchantment residents though all of the relevant facts they'll need to navigate estate tax issues as they work to protect their estates and prepare their families for what happens when they eventually die. Finding a professional to help you is one of the best ways to go about estate planning. SmartAsset's free financial advisor matching service can help you find an advisor who is a good fit for you.
New Mexico Estate Tax
New Mexico does not levy an estate tax. It's one of 38 states without an estate tax.
What Is the Estate Tax?
The estate tax applies to the estate of a person who has recently died, before the money and assets in the estate are dispersed to the person's designated heirs. Estate taxes, sometimes called "death taxes," only apply to estates valued above a certain threshold. The threshold is legally determined by the government that levies the tax.
Inheritance taxes are different from estate taxes. Inheritance tax applies to money or assets already passed on to a person's designated heirs, who are responsible for paying the inheritance tax.
New Mexico Inheritance and Gift Tax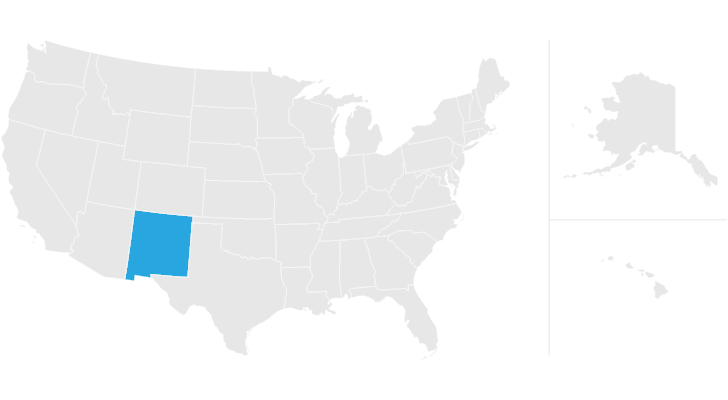 New Mexico does not have an inheritance tax either. You may owe inheritance tax in another state, though, if someone who lives in a state with an inheritance tax leaves you something from their estate. Pennsylvania, for instance, levies an inheritance tax on anything passed down by someone living there, even if the person receiving the inheritance lives in another state. If your benefactor lived in a different state, check local laws so you don't end up missing a tax bill and having to deal with the consequences.
There is also no gift tax in New Mexico. The federal gift tax has a $15,000 exemption per year per gift recipient in 2021, increasing to $16,000 in 2022. If you give one person more than $16,000 in a single year, you must report that gift to the IRS. Any amount exceeding the $16,000 exemption counts against your lifetime gift tax exemption of $12.06 million. It also lowers your federal estate tax exemption.
Federal Estate Tax
Though New Mexico won't be charging you an estate tax, there is a federal estate tax you should think about, as it may apply if your estate is of sufficient value. The federal estate tax has an exemption of $11.70 million in 2021 and $12.06 million in 2022. The exemption is portable, meaning one spouse can pass their exemption to the other so that both spousal exemptions apply when the second spouse dies. This means that, with the right legal maneuvers, a married couple can protect up to $24.12 million of their estate.
Estates exceeding the exemption are taxed based on a progressive rate. The top rate is 40%.
Here's an example of how it works: Say your estate is worth $13.88 million and you are not married. First, take out the $11.18 million exemption, leaving you with a taxable estate of $1.82 million. That puts you in the top tax bracket. The base payment on the first $1 million is $345,800. You also owe 40% of the remaining $820,000, which comes to $328,000. Add the base payment to that figure and you'll get the total tax burden, which in this case is $673,800.
FEDERAL ESTATE TAX RATES
Taxable Estate*
Base Taxes Paid
Marginal Rate
Rate Threshold**
$1 – $10,000
$0
18%
$1
$10,000 – $20,000
$1,800
20%
$10,000
$20,000 – $40,000
$3,800
22%
$20,000
$40,000 – $60,000
$8,200
24%
$40,000
$60,000 – $80,000
$13,000
26%
$60,000
$80,000 – $100,000
$18,200
28%
$80,000
$100,000 – $150,000
$23,800
30%
$100,000
$150,000 – $250,000
$38,800
32%
$150,000
$250,000 – $500,000
$70,800
34%
$250,000
$500,000 – $750,000
$155,800
37%
$500,000
$750,000 – $1 million
$248,300
39%
$750,000
Over $1 million
$345,800
40%
$1 million
*The taxable estate is the total above the federal exemption of $12.06 million.
**The rate threshold is the point at which the marginal estate tax rate kicks in.
Overall New Mexico Tax Picture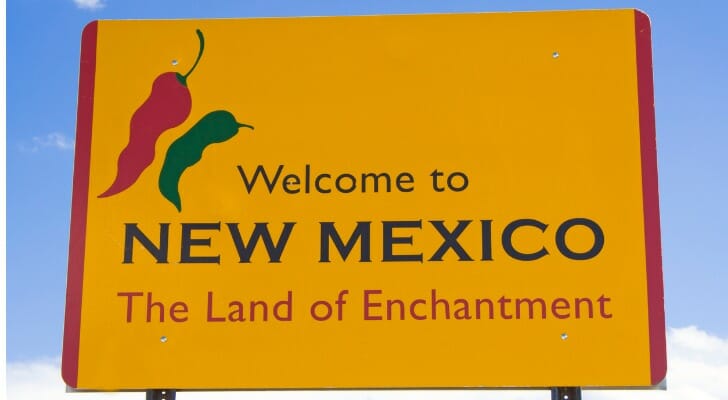 New Mexico is moderately tax-friendly for retirees. The state partially taxes Social Security benefits, withdrawals from retirement accounts like 401(k) plans and income from private and public pensions. New Mexico offers a $2,500 deduction on Social Security benefits for those under the age of 65 with an income of less than $36,667 ($55,000 for joint filers). For those over the age of 65 with an income of less than $28,500 ($51,000 for joint filers), the deduction is $8,000. You are not eligible for the deduction if you make more than the income cutoff. Seniors also get an $8,000 deduction for retirement account and pension income. New Mexico's progressive income tax, with rates ranging from 1.70% to 5.90%, applies to retirement income in excess of that deduction.
Property taxes in New Mexico are low. The average effective rate is just 0.78%. Seniors with a modified gross income of less than $32,000 can apply to freeze their home's assessed value.
New Mexico does not have a sales tax. However, it does have a gross receipts tax that's charged to businesses and generally passed on to consumers. The statewide rate for the gross receipts tax is 5.125%. Local governments may also collect taxes, which average around 2.71% but can be as high as 4.31%.
Estate Planning Tips
It isn't always easy to plan your estate, and it might make sense for you to find help, likely in the form of a financial advisor. SmartAsset makes finding an advisor easy with our free financial advisor matching service. You answer a few questions about your finances and we match you with up to three advisors in your area, all free of disclosures and fully vetted. Once you've talked to each advisor, you decide if you want to work with one of them.
There are different ways to plan your estate, so don't make the mistake of thinking there aren't. Your options range from living trusts to wills to some combination of the two. Talk to your advisor about what makes the most sense for you and your family.
Photo credit: ©iStock.com/PhotoBylove, ©iStock.com/benkrut