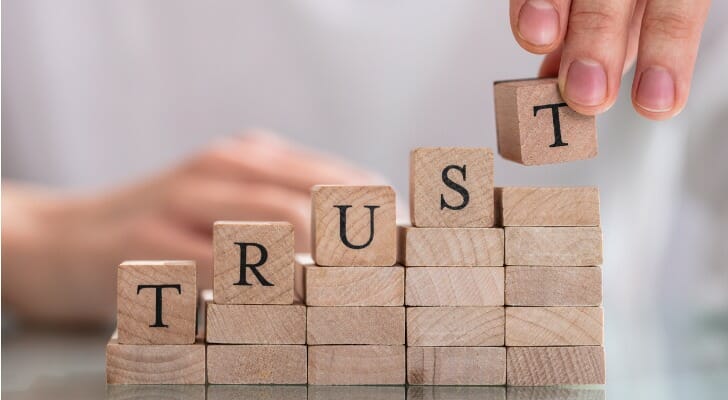 A living trust is an estate planning vehicle that protects your assets against taxes and probate after you die. There are multiple types of trusts, like marital, bypass, generation-skipping and more. You can generally assign beneficiaries and make adjustments, unless your trust is irrevocable. Depending on your personal situation, a living trust's cost will vary. A local financial advisor can help you develop a strong estate plan.
What Is a Living Trust?
A living trust is an estate planning tool that allows you to protect and manage your assets during your lifetime. With a living trust, you can act as the trust's trustee, or manager, and ultimately determine who will receive your assets after you've passed away. Another perk is that your assets won't be subject to probate following your death.
There are four primary types of trusts: living trusts, testamentary trusts, revocable trusts and irrevocable trusts. Living trusts become effective as soon as you create them, while testamentary trusts don't become effective until after your death.
All trusts are either revocable or irrevocable. If you choose a revocable trust, you'll be able to make changes to its provisions. But you won't be able to do the same with an irrevocable trust. When you sign up for this kind of trust, you transfer ownership of your assets to another individual or trustee.
How Much Does a Trust Cost?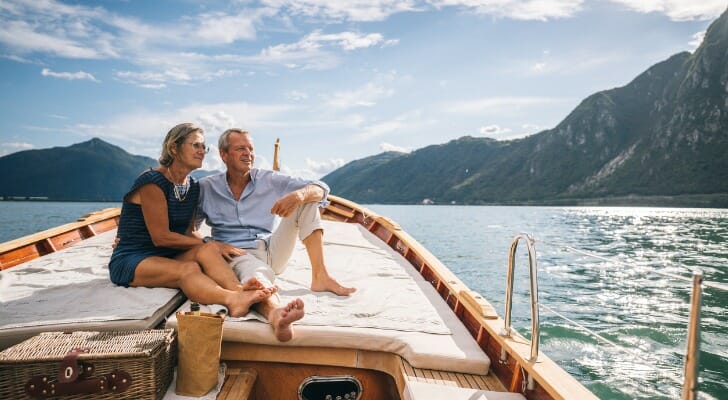 If you hire an attorney to build your trust, you'll likely pay more than $1,000, and fees will be higher for couples. You can also use online software to create trust documents at a cheaper rate. Note that fees vary by state, which means fees for living trusts in Ohio might be different from those for living trusts in New York.
You should also keep in mind that when you are paying for an estate planning lawyer, costs will vary depending on expertise, time, the complexity of the trust and your goals.
Some lawyers charge flat fees for estate planning services, like creating a simple will or a power of attorney. They could also bill you hourly ($150-$200 or more) for time spent meeting, thinking and working on your trust.
There are multiple advantages to using an attorney, though. One is that this route ensures that your trust and legal documents are prepared correctly. However, this can be an expensive option for some, so it's also wise to consider the DIY approach when creating a living trust.
The DIY method is significantly less expensive than hiring an attorney. However, this approach can be a bit riskier because you aren't hiring a professional to set up the trust for you. If you choose this option, you can typically use an online software to build your trust, and it'll cost you only a few hundred dollars.
Bottom Line
Living trusts are one of the many estate planning options you can use to protect your assets and your loved ones after you've passed away. Trust costs will vary depending on your location and which method you use to set them up. But your two main options will be to hire an attorney or to form the trust yourself.
Tips for Estate Planning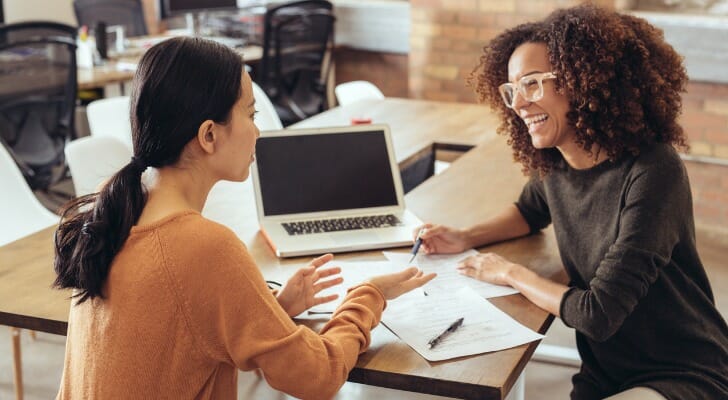 Finding a qualified financial advisor who can help with your estate plan doesn't have to be hard. SmartAsset's free tool matches you with up to three financial advisors who serve your area, and you can interview your advisor matches at no cost to decide which one is right for you. If you're ready to find an advisor who can help you achieve your financial goals, get started now.
If you're passing a large estate to your beneficiaries, you may run into estate taxes. It's important to do your research on the federal estate tax and state estate tax rates so you won't be blindsided.
Photo credit: ©iStock.com/AndreyPopov, ©iStock.com/undefined undefined, ©iStock.com/cagkansayin