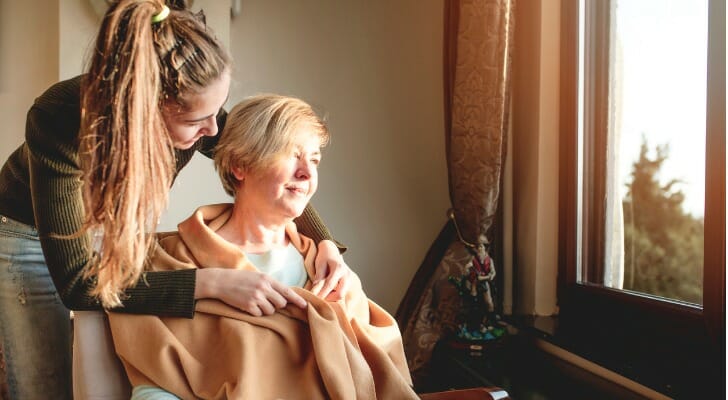 An advance directive is an important element of a thorough estate planning strategy. If you live in Vermont and you're unsure if you should draft an advance directive, this guide will walk you through what an advance directive is, how to make one and if it's something you need. Please note, though, that if you're planning for the end of your life and thinking about an estate plane, it's a good idea to seek out the services of a financial advisor.
What Is an Advance Directive?
An advance directive, also known as an advance health care directive or a living will, is a legal document that outlines what health care decisions should be made on your behalf in the event that you are unable to make your own decisions.
Serious medical situations are stressful on their own, and the flood of crucial decisions that come along don't help matters. You may have to choose between surgeries, some potentially carrying serious risk. You might have to specify if you want doctors to keep you alive for as long as possible, even if you're suffering immensely. Additionally, you'll have to decide what should be done with your body when you pass away.
Advance directives can organize all your wishes and instructions in one document. That way, you can avoid a situation where you're unable to express yourself, and your doctors or loved ones have to guess what you might want.
Creating an Advance Directive in Vermont
State laws on advance directives can vary. In the state of Vermont, advance directives are possible through Title 18, Chapter 231 of the Vermont statutes.
Organizations like the Vermont Department of Health and the Vermont Ethics Network both provide form templates you can use to create your advance directive. There are both short and long versions of advance directive forms, which you can choose depending on how extensive you'd like your directions to be. The long version has nine parts, though you can choose to give direction on as many or as few of them as you wish. You can also go back and revise your directions at any point.
(Note that you can choose a different template from another website, or go without a template if you prefer. If you create your advance directive without a pre-made form, you may want to consult with a lawyer to make sure you're fulfilling the necessary requirements.)
The following instructions will walk you through the nine parts of the long version of the advance directive form.
Creating an Advance Directive in Vermont – Parts 1-3
The first topic is the appointment of a health care agent. Your agent, if you appoint one, will have the authority to make health care decisions on your behalf. Typically, your agent will assume authority once you lose the ability to make decisions yourself. However, some choose to transfer authority immediately upon signing the advance directive or upon a condition or event like moving to a nursing home. Like most things in the document, it's up to you.
When choosing your agent, you must choose someone 18 years old or older, and you can't choose your doctor or an employee at your health care facility. If you wish to name an alternate agent, you can do that as well.
The next two parts are to provide additional information about your medical history and your values. In part two, you have the option to list your current doctor(s) or clinician(s), as well as their contact information. Identifying someone who is familiar with you and your medical history can come in handy down the line. You can also list any individuals who your agent should not consult in this section. In part three, you can state the values that are most important to you. You can also list general advice about how you approach medical choices.
Creating an Advance Directive in Vermont – Parts 4-9
In parts four and five, you can state your specific wishes for your treatment in medical situations. Part four focuses on decisions regarding the end of your life, and part five focuses on everything else. If you have any preferences about pain medication, life support, hospice care, mental health treatment or anything else, this is the place to state them.
The sixth part is fairly narrow. It allows you to state that doctors should disregard or ignore your future responses to offered treatment. This accounts for the hypothetical situation in which there's a medical treatment you object to, but which is necessary for your well-being or even survival. Filling out this section allows you to provide instructions to doctors to disregard your refusal of certain treatments. You can specify which treatments doctors can perform over your objections, and which they cannot. You will need your agent to help you complete this part.
Parts seven and eight have to do with your body after you pass away. If you wish to be an organ or tissue donor, you can do that in part seven. If you wish to give directions about how to dispose of your body after death, you can do so in part eight.
The final part of your advance directive is for the signatures of you and two adult witnesses. Your witnesses can't be your relatives or your beneficiaries, but doctors and health care employees can serve as witnesses. Once everyone has signed, you should also list everyone who will have a copy of this document. Then, your advance directive will be complete.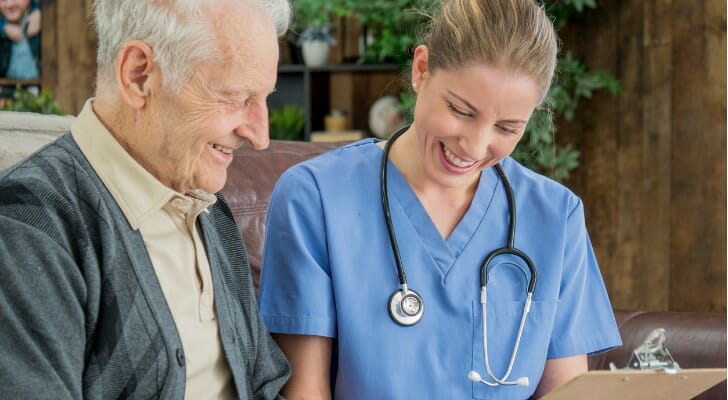 Should You Get an Advance Directive?
If you're still unsure about creating an advance directive, then consider your medical history and ask yourself two questions:
Have you ever been unable to make your own medical decisions?
Do you think it's likely to happen in the future?
If either is true, you should probably create an advance directive to make your wishes clear.
Of course, the future is tricky to predict. So you'll want to think hypothetically about situations you might find yourself in, and consider what your preferences would be in those situations. If you were in an end-of-life situation, what would you want doctors to do? Are there surgeries or treatments that you don't want under any circumstances? Without any advance instructions from you, doctors will try to prolong your life, and they'll consult with your immediate family. If that arrangement sounds good to you, an advance directive isn't particularly necessary.
However, if you have an aversion to life support; if you have strong opinions about certain treatments; or if you don't trust your family to necessarily act in a way that accounts for your wishes, you'll need an advance directive to make sure doctors follow your instructions.
Advance Directive vs. Living Trust vs. Last Will
As we mentioned previously, advance directives are also sometimes referred to as living wills. It's easy to see, then, how they can be mistaken for both living trusts and last wills. These three documents have some things in common, since they all can deal with preparing for end-of-life situations. However, they also differ in important ways.
A living trust is a financial arrangement. Specifically, it's a document that transfers control of your assets to an individual called a trustee while you're still alive. Your trustee manages your assets for the length of your trust's life. You can specify a date for the trust to dissolve, and you can also name beneficiaries for when it does.
A last will and testament, which also goes by a will or a last will, is a document outlining what should be done with your estate after you pass away. Your will is typically carried out by someone called an executor after your death. You can give everything to a single beneficiary if you wish, or you can divide your assets between multiple people.
By contrast, advance directive or living wills expresses how you wish to receive or not receive medical treatment if you become incapacitated and unable to express yourself.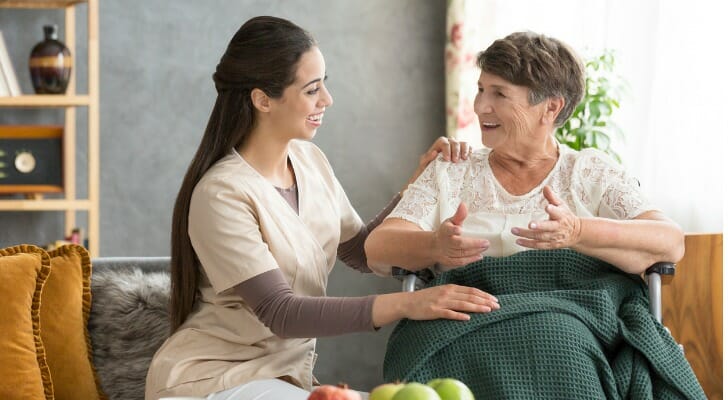 Bottom Line
Although it can be unpleasant to dwell on these situations, advance directives can be very helpful to your loved ones and doctors during harrowing times. By putting your instructions in writing or transferring authority to an agent, you can clear up the uncertainty that might otherwise surround your treatment. If you're at all worried about becoming incapacitated and how that might affect your medical care, then you would likely benefit from creating an advance directive.
Tips for Planning Your Estate
An advance directive can help greatly during medical emergencies, but having the right health insurance is perhaps even more important. Make sure you seek out providers who accept your health plan. And if you can, choose a plan with a deductible that makes sense for you.
If you're just beginning to develop your estate planning strategy, you should familiarize yourself with the estate tax you could face and if there is an inheritance tax in your state. In Vermont, there's no inheritance tax, and only estates worth more than $2.75 million are subject to state estate taxes.
If the idea of estate planning has you feeling anxious and overwhelmed, a financial advisor could be a big help. SmartAsset's financial advisor matching tool can pair you with up to three qualified financial advisors in your area. Just answer a few questions about your financial situation, and the tool will do the rest of the work for you so you can get the help you need.
Photo credit: ©iStock.com/Xesai, ©iStock.com/FatCamera, ©iStock.com/KatarzynaBialasiewicz