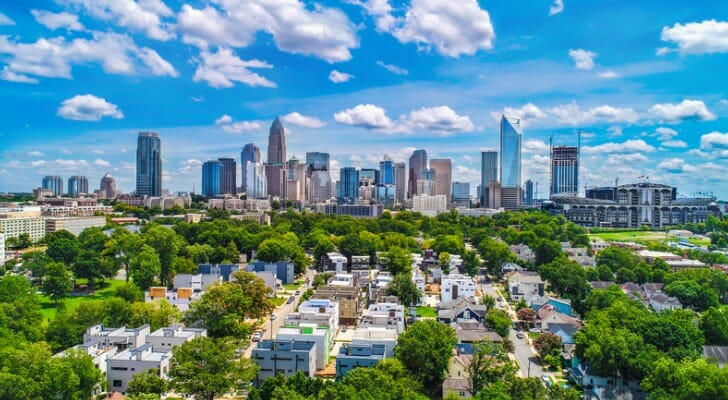 An advance directive can be an important aspect of your estate planning strategy and emergency preparations. Having one can assure you that you'll receive the medical treatment you want if you lose the ability to make your own decisions. If you live in North Carolina and you're wondering if an advance directive is something you should draft up, this guide will walk you through the basics of what it is, how to create it and if it's right for you.
When it comes to making plans for the end of your life, talking with a financial advisor can make the process significantly easier. SmartAsset's financial advisor matching tool can pair you with up to three financial advisors in your area. All you have to do is fill out a short survey. Your advisor can help you sort out your general finances, plan your estate and prepare for all the possibilities that may arise.
What Is an Advance Directive?
An advance directive, also known as an advance health care directive or a living will, is a legal document that outlines what health care decisions should be made on your behalf in the event that you are unable to make your own decisions.
There are endless decisions to make in medical scenarios, especially when things are more serious. Is there a point at which you want doctors to allow you to die naturally? Are there certain surgeries you don't want to undergo? If you do pass away, do you want a burial or cremation? Advance directives answer these questions ahead of time so that your physicians know your wishes without having to speculate.
How to Create an Advance Directive in North Carolina
Advance directives in North Carolina are divided into three different sections. These are the health care power of attorney, the advance directive for a natural death and the signature and witnessing provision. You can choose to complete all three sections or leave one of the first two alone. It's up to you. You can find pre-made forms online, or you can consult with an attorney to create your document.
The health care power of attorney directive allows you to transfer your health care decision-making authority to another individual. Your representative will have durable power of attorney for health care, meaning he or she will have full authority to make decisions on your behalf. Many people choose either a family member or a close friend as their agent, but you can choose anyone except your doctor. You also have the option to name up to two alternative agents in case your primary representative is unavailable for some reason.
The advance directive for a natural death is North Carolina's version of a living will. You can use this to state all of you wishes regarding how you would like to receive treatment. That way, your doctor or your agent can review them if the time comes. The range of instructions you provide is up to you. However, there are a few scenarios you should definitely express your views on. Most of all, you should note if you would like doctors to cease attempting to prolong your life if you become terminally ill or permanently unconscious. You should also express how you would like doctors to handle your treatment if you develop advanced dementia or permanently lose cognitive ability.
You'll need the signatures of two adult witnesses in order for your advance directive to go into effect. These witnesses can't be relatives or spouses of yours. They also can't be entitled to any portion of your estate. In addition to your witnesses, you'll also need a notary public to sign and seal your advance directive.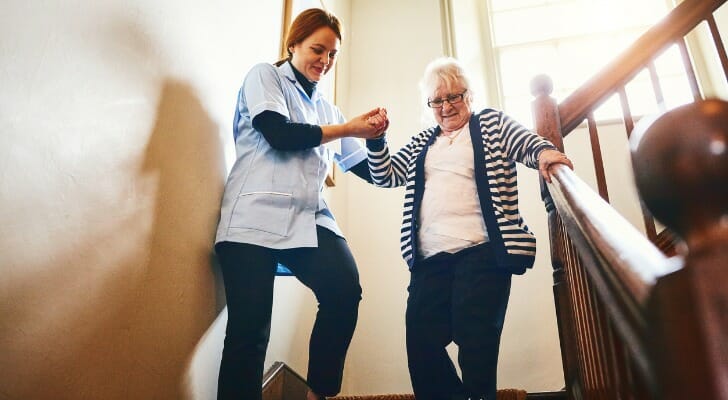 Should You Get an Advance Directive?
When deciding whether or not an advance directive is appropriate for you, you'll need to examine two things. First: your medical history. Does a scenario in which you're unable to make your own medical decisions seem likely, either in the near future or at the end of your life? If so, then an advance directive might be a good idea for you.
Of course, you never really can predict what's going to happen in the future. Because of this, you'll also have to consider your medical preferences. How would you want your doctors to act in a hypothetical end-of-life situation? Do you have problems with any treatments or procedures? Unless an advance directive is in place, doctors have an obligation to try and keep you alive. So if, for instance, you are opposed to being put on life support, then you'll likely need an advance directive in order to safely avoid that.
Advance Directive vs. Living Trust vs. Last Will
Advance directives can also go by living wills. Because of this, it's easy to mistake them for both living trusts and last wills. These three documents have similar elements. However, they also have some key differences.
A living trust is a legal arrangement in which you transfer control of your assets to a trustee while you're still alive. The trustee manages the assets on your behalf and can continue to do so after you die. If you create a revocable trust, you'll be able to move assets in and out if you wish. An irrevocable trust doesn't have that option. If you like, you can also outline how and when you would like the trust to dissolve when the time comes and name beneficiaries to receive the assets.
A last will and testament, which also goes by a last will or simply a will, is a legal document outlining what should be done with your estate after your death. You can specify one or more beneficiaries, and an executor will make sure to carry out your wishes after your death.
We've touched on what a living will is. It doesn't have anything to do with your estates or your assets, but rather how you wish to receive or not receive medical care once you can no longer make those decisions alone.
Bottom Line
An advance directive can significantly streamline your process when it comes to planning for the unthinkable. You can eliminate ambiguity for your doctors and family by outlining your wishes ahead of time. If you have firm preferences regarding how you would want to navigate serious medical issues or if you believe there to be a strong chance you could become incapacitated, then an advance directive is a very sensible thing to consider.
Tips for Planning Your Estate
If the idea of estate planning has you immediately anxious, a financial advisor could be a big help. SmartAsset's financial advisor matching tool can pair you with up to three qualified financial advisors in your area. All you have to do is answer a few questions about your financial situation. Then, the tool will do the rest of the work for you so you can get the help you need.
When it comes to preparing for serious medical issues, having the right health insurance is extremely important. Make sure to choose a plan with a deductible that's appropriate for your situation, and check that your doctors accept the plan.
Photo credit: ©iStock.com/Kruck20, ©iStock.com/Dean Mitchell, ©iStock.com/traveler1116