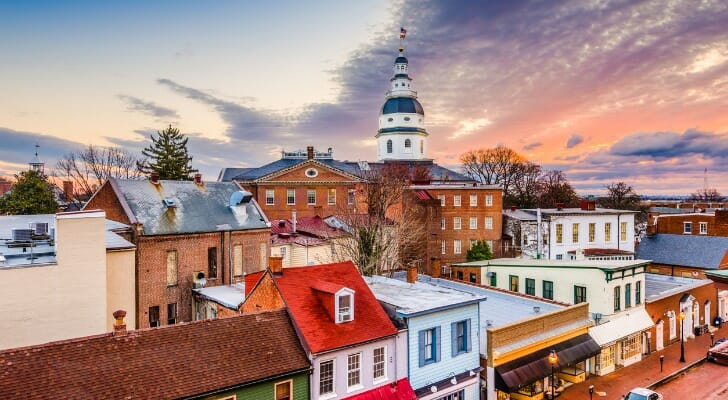 An advance directive can be a crucial document when assembling your estate planning strategy. If you live in Maryland and you're wondering if an advance directive is something you should draft up, this guide will help you understand what advanced directives are, how to make one and if it's something you need.
Talking with a financial advisor can do a lot to ease the process of preparing for the end of your life. SmartAsset's financial advisor matching tool can pair you with up to three financial advisors in your area. All you have to do is fill out a short survey. Your advisor can help you sort out your general finances, plan your estate and prepare for all the possibilities that may arise.
What Is an Advance Directive?
An advance directive, also known as an advance health care directive or a living will, is a legal document that outlines what health care decisions should be made on your behalf in the event that you are unable to make your own decisions.
One thing that makes serious medical situations stressful is the bounty of crucial decisions that often comes with them. You have to decide if you want to opt for surgeries that may carry serious risks. You'll need to determine if you want to be kept alive for as long as possible even if you're suffering immensely. You even have to decide what should be done with your body if you do pass away. An advance directive can outline your wishes regarding these decisions ahead of time. That way, you'll never encounter a scenario where you can't communicate your preferences to doctors or your loved ones.
How to Create an Advance Directive in Maryland
In the state of Maryland, all advance directives don't look exactly alike. Essentially, this means that there's no singular template or form you must use. As long as the document you create satisfies the Maryland Health Care Decisions Act, then your advance directive will be effective. Nevertheless, a pre-made form can make it easier for you to make sure you're meeting all requirements. It can also make it easier for doctors to recognize and follow your wishes. Many hospitals and health care organizations, as well as the office of the Maryland attorney general, have forms available online.
Advance directives in the state of Maryland have three major sections. These are the selection of a Health Care Agent, the listing of treatment preferences and the signatures by you and your witnesses. You don't have to complete both of the first two sections to create an effective document. However, you'll need at least one.
By selecting a health care agent, you are transferring your decision-making authority for health care matters to an individual of your choice. Your agent can be any adult you choose. The only exception is an employee of the health care facility at which you're receiving care. Your agent will have as much authority as you give him or her. You can place limitations on the authority if you wish. Simply note in your advance directive if there is anything you don't want your agent making decisions about. You should also name an alternate agent just in case your initial agent is unavailable when the time comes.
How to Create a Living Will in Maryland
The next section involves listing your treatment preferences. You can do this in addition to or instead of selecting an agent. If you choose not to provide any preferences, your agent will make decisions based either on past conversations with you or on her best guess as to your wishes. You can provide as many or as few instructions as you wish. However, you should at least note you would like your life to be prolonged in three scenarios. These are if your death is deemed to be imminent, if you become permanently unconscious and if you develop an end-stage condition like Alzheimer's disease.
Once you've outlined all of your preferences, all you have to do is sign the document along with two witnesses. You can choose anyone over the age of 18 as a witness except for the individual you've chosen as your agent. Additionally, both witnesses cannot knowingly gain a financial benefit from your death, but one can.
Once you have all three signatures, your advance directive will be effective, but you can revoke any or all of it at any time. It will officially be "turned on" if your doctor determines you to be incapable of making your own decisions. If you are pregnant when this happens, doctors will work to keep you and your child alive regardless of your advance directive.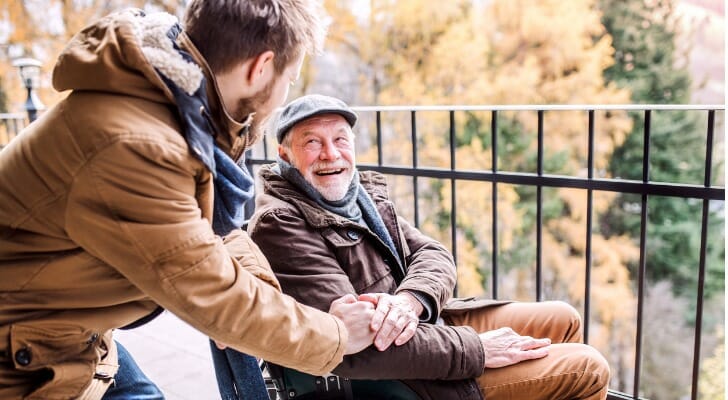 Should You Get an Advance Directive?
If you can't decide whether or not to create an advance directive, then focus your attention on two main factors. First, think about your medical history. Is a scenario in which you're unable to make your own medical decisions likely in the near future? What about many years down the line? If so, you should strongly consider an advance directive to protect your wishes in either scenario.
The thing about these scenarios, however, is that they're basically impossible to predict. Because of that, you'll want to reflect on your individual medical preferences as well. If you find yourself in a hypothetical end-of-life situation, how would you want to receive treatment? Are there surgeries or treatments that you don't want under any circumstances? If you have no firm preferences regarding treatment, an advance directive isn't particularly necessary. On the contrary, if you don't want to be put on life support or you have strong opinions about certain treatments, then an advance directive would help to make sure your wishes are carried out.
Advance Directive vs. Living Trust vs. Last Will
As we discussed at the beginning of this article, advance directives can also go by living wills. Therefore, it's easy to see how they can be mistaken for both living trusts and last wills. These three documents have similarities, as they can each deal with preparing for end-of-life situations. However, they also have some key differences.
A living trust is a legal document that designates a trustee to take control of your assets while you're still alive. Your trustee will manage your assets for the duration of your trust's life, even after your death. When creating a living trust, you can name beneficiaries to receive your assets once the trust dissolves, and you can also specify a date for the trust to dissolve.
A last will and testament, which also goes by a will or a last will, is a legal arrangement outlining what you'd like done with your estate after you pass away. You can leave everything to a single beneficiary or divide your assets between multiple beneficiaries. After your death, an executor will carry out your wishes.
A living will, as we have touched on, doesn't concern your assets or your estate. Instead, it expresses how you wish to receive or not receive medical treatment if you become incapacitated and unable to express yourself.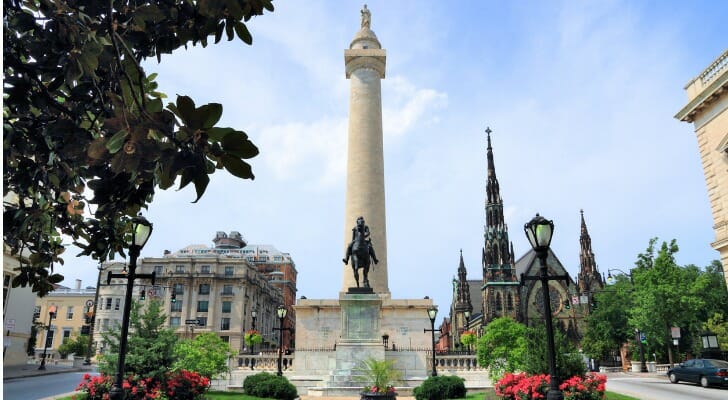 Bottom Line
Although you'll hopefully never need it, an advance directive can help your loved ones greatly during a harrowing time. By selecting an agent to act on your behalf or expressing your wishes in writing, you can erase any ambiguity that might otherwise complicate your treatment. If you have firm preferences about your medical care or if you worry about becoming incapacitated, then you may benefit from creating an advance directive.
Tips for Planning Your Estate
If the idea of estate planning has you immediately anxious, a financial advisor could be a big help. SmartAsset's financial advisor matching tool can pair you with up to three qualified financial advisors in your area. All you have to do is answer a few questions about your financial situation. Then, the tool will do the rest of the work for you so you can get the help you need.
When it comes to preparing for serious medical issues, having the right health insurance is extremely important. Make sure to choose a plan with a deductible that's appropriate for your situation, and check that your doctors accept the plan.
Photo credit: ©iStock.com/Sean Pavone, ©iStock.com/Halfpoint, ©iStock.com/tupungato