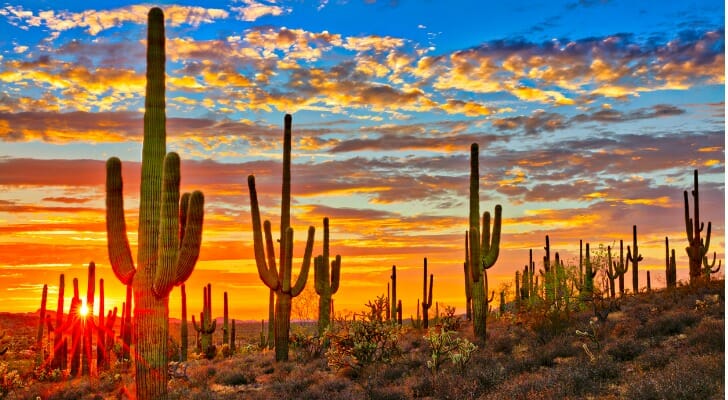 An advance directive is an important document to consider when making plans for your estate and the medical unknown. If you live in Arizona and you're wondering if an advance directive is something you should draft up, this guide will help you understand what advanced directives are, how to make one and if it's something you need.
When it comes to making plans for the end of your life, talking with a financial advisor can do a lot to make the process easier. SmartAsset's financial advisor matching tool can pair you with up to three financial advisors in your area. All you have to do is fill out a short survey. Your advisor can help you sort out your general finances, plan your estate and prepare for all the possibilities that may arise.
What Is an Advance Directive?
An advance directive, also known as an advance health care directive or a living will, is a legal document that outlines what health care decisions should be made on your behalf in the event that you are unable to make your own decisions.
Serious medical complications almost always bring plentiful decisions to make with them. Do you want doctors to try to keep you alive no matter what, even if you're suffering? Where do you stand on risky surgeries? If you do pass away, would you prefer a burial or a cremation? Advance directives answer these questions in advance, allowing doctors to act in your wishes.
How to Create an Advance Directive in Arizona
The Arizona Attorney General's office provides forms that you can use for four types of advance directives. These include the Health Care Power of Attorney Directive, the Mental Health Care Power of Attorney Directive, the Living Will and the Pre-Hospital Medical Directive. You can create all of these directives, just one or any combination. It's up to you. You don't need to for your directive to be effective, but it can make things easier with a pre-made form. By using a template, especially one from the state government, you can be sure you're meeting every requirement. Additionally, doctors will be better able to understand and adhere to your wishes.
The Health Care Power of Attorney Directive allows you to appoint someone as your agent if you become unable to make decisions for yourself. In other words, you give your agent the power to make medical decisions for you when you can't. You can put limitations on that authority if you wish, and you can also list an alternative agent in case your original agent is unavailable.
The Mental Health Care Power of Attorney Directive is true to its name. It's essentially the Health Care Power of Attorney directive for mental health decisions. You can appoint an agent to make mental health care decisions for you if a neurologist, psychiatrist or psychologist deems you incapable of giving informed consent on your own. If you choose not to complete this directive, the agent named in your Health Care Power of Attorney Directive can make certain mental health care decisions for you. However he or she can't admit you at an inpatient psychiatric facility, unless you've directly authorized that in advance.
The Living Will allows you to list instructions for your health care. This can be in addition to or instead of naming an agent. How detailed or sparing your instructions are is up to you. However, you should provide your views on at least two different situations. First, you should note if you would like doctors to prolong your life to the furthest extent possible. This includes if they determine your death to be imminent. You should also express how you would like receive treatment if you fall into a irreversible coma or a persistent vegetative state.
The Pre-Hospital Medical Directive is similar to a Do Not Resuscitate (DNR) form. You can use it to direct EMTs to withhold CPR if your heart or breathing stops or malfunctions. You will need a physician's and a witness's signature in addition to your own for this form to be effective.
For each of these directives, you will need an adult witness to sign the document with you. There are some limitations as to who can serve as a witness for you. First, your witness must be above the age of 18. You can't choose your doctor or any employee of your health care facility. Your witness can't be your agent or your alternate agent, and you can't choose someone who would knowingly gain a financial benefit from your death.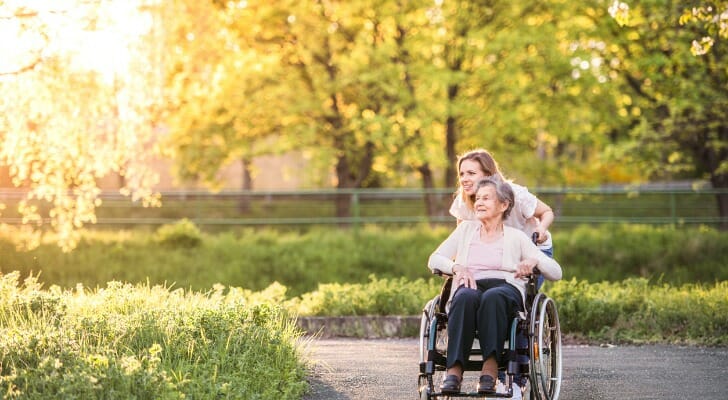 Should You Get an Advance Directive?
If you're wondering whether you should create an advance directive or not, you should primarily consider two things. First, think about your medical history. If you think there's a decent chance you could become unable to make your own medical decisions, either in the near future or at the end of your life, then an advance directive might be a good idea for you.
Of course, it's impossible to predict what will happen in the future with a high degree of accuracy. Because of this, you'll also want to think about your individual medical preferences. How would you wish to receive treatment in a hypothetical end-of-life situation? Do you have issues with any treatments or procedures? Doctors and other healthcare professionals are obligated to work to keep you alive in all situations. If you're opposed to something like life support, then you'll likely need an advance directive to safely avoid that.
Advance Directive vs. Living Trust vs. Last Will
Because advance directives are also known as living wills, they can easily be confused with both living trusts and last wills. All three can have to do with end-of-life situations, but each is its own distinct document.
A living trust is a document that allows you to give control of your assets to a trustee during your life. Your trustee manages the trust on your behalf, and after your death, he or she can continue to do so. This document can be flexible, allowing you to move assets in and out of the trust. It can also be irrevocable, meaning you can't move the assets. You can also express specifically when you would like the trust to dissolve, transferring the assets to any beneficiaries that you've named.
A last will and testament, also known as a last will or a will, is a legally binding document that outlines what you would like done with your estate and assets after you pass away. You can specify one or more beneficiaries if you wish. After you die, an executor will carry out your wishes.
We've touched on what a living will is. It doesn't have anything to do with your estates or your assets, but rather how you wish to receive or not receive medical care once you can no longer make those decisions alone.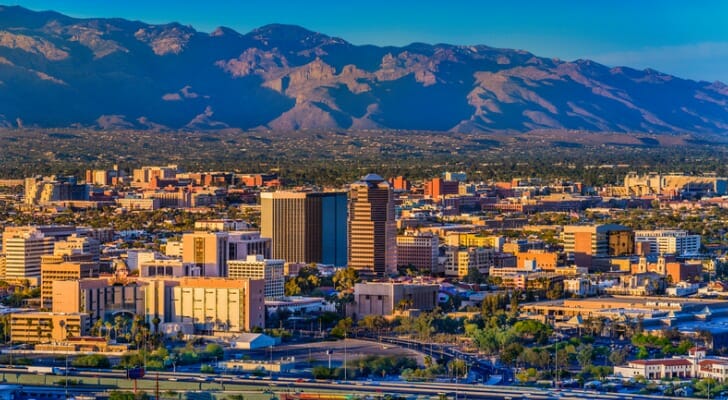 Bottom Line
An advance directive can significantly streamline your process when it comes to planning for the unthinkable. By expressing your treatment preferences or designating a surrogate, you can eliminate second-guessing by your doctors and family. If you have fixed preferences regarding how you would like these serious medical issues handled or if you think there's a good chance you could become incapable of making your own medical decisions, then an advance directive would likely be something to strongly consider.
Tips for Planning Your Estate
If the idea of estate planning has you immediately anxious, a financial advisor could be a big help. SmartAsset's financial advisor matching tool can pair you with up to three qualified financial advisors in your area. All you have to do is answer a few questions about your financial situation. Then, the tool will do the rest of the work for you so you can get the help you need.
When it comes to preparing for serious medical issues, having the right health insurance is extremely important. Make sure to choose a plan with a deductible that's appropriate for your situation, and check that your doctors accept the plan.
Photo credit: ©iStock.com/tonda, ©iStock.com/halfpoint, ©iStock.com/dszc