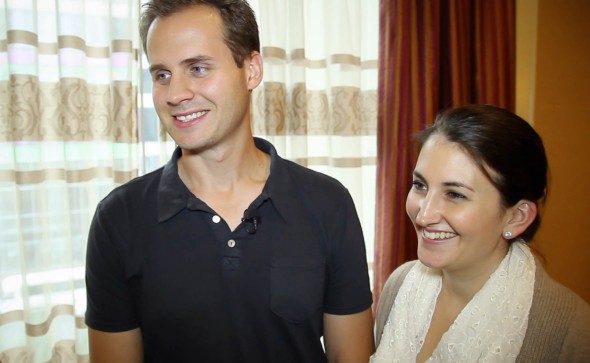 Mark and Lauren Greutman were a couple dealing with debt. Instead of turning the other way, they faced their problem head on, taking drastic steps to improve their financial path. Then they decided to share their story and what they've learned through a new website launched in 2014. We caught up with them for this edition of SmartAsset Talks.
Find out now: How much mortgage can I afford?
Lauren explains that at one point in their relationship the Greutmans were in $40,000 of debt, underwater on their mortgage and running a $1,000 a month deficit in their budget. She says that situation meant they had to learn how to be really resourceful with their money. Now that they've dug themselves out of debt, they want to share those lessons with other people.
Related Video: SmartAsset Talks to J. Money of Budgets are Sexy
Mark tells us some of the drastic steps they took with their money, including moving into a new home. The couple downsized, selling many of their belongings and moving into a much smaller townhouse. He says while not everyone may need to make such radical changes, the key is to scale back so you are living within your means.
Check out the above video to hear more about how Mark and Lauren are helping others climb out of debt, as well as meet other financial goals including buying a home, saving for retirement and preparing to pay for your children's college education.
Thank you so much to Mark and Lauren for joining us at SmartAsset Talks! This is an ongoing vlog (video blog) series with some of your favorite bloggers and personal finance experts. Keep checking back here for interviews – once a week we post them right here on the SmartAsset blog.
Related Video: SmartAsset Talks to J.D. Roth
Photo and Video Credit: Walter Tyler