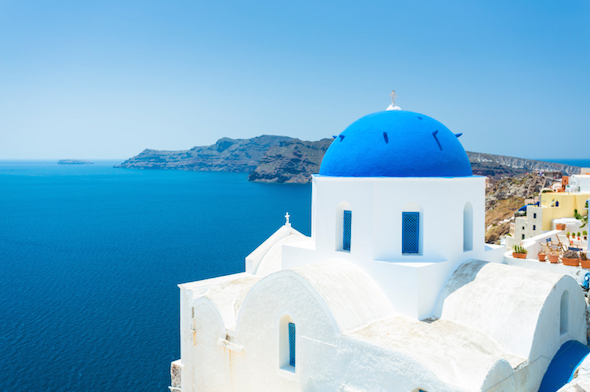 It's been a couple of years since Greece found itself in a seemingly unsolvable debt crisis. Of course, that wasn't the first time that the country experienced a major financial meltdown. European Union creditors and the International Monetary Fund agreed to bail out the nation in 2010 and 2012. A third bailout was approved in August 2015. If you need a quick recap of what went down, here's a guide to the events that transpired.
Check out our personal loan calculator.
Greece's Past Struggles With Debt
Eleven countries in the European Union adopted the euro in 1999. Two years later, Greece replaced its own currency, the drachma, with the euro. As early as 2010, it became clear that Greece had a debt problem that threatened to topple the currency's stability.
To prevent a financial disaster from happening, creditors known collectively as the "troika" (the International Monetary Fund, the European Central Bank and the European Commission) bailed Greece out twice and lent the Greek government about 240 billion euros (today worth roughly $264 billion). Of course, this wasn't free money for Greece.
In addition to having to pay back the loans, the lenders required the country to comply with many conditions. An austerity policy was put in place that included budget cuts and tax increases. Despite these measures, Greece's economy still struggled to pay back its debts.
Related Article: What is the Best Method for Paying Off Debt?
Fast Forward to 2015
After a four-month loan extension, June 2015 rolled around and Greece missed a 1.6 billion euro ($1.8 billion) payment to the IMF. Meanwhile, the European Central Bank capped and then slightly increased its emergency funding. European Union leaders said that Greece could be eligible for another bailout, as long as it was willing to abide by the terms that its creditors had already made.
The People Voice Their Opinions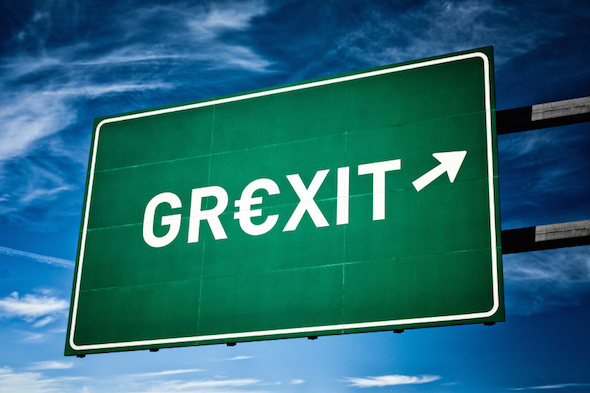 On July 5, the Greek government held a referendum and its general population voted on whether it should comply with the creditors' terms. Overwhelmingly, the country voted to reject the new bailout terms.
This left Greece with no source of additional funding and the possibility of being kicked out of the eurozone (nicknamed a "Grexit"). This was seen as a financial move that could cause a large ripple effect and negatively impact the global economy.
In response to the vote, Greece's finance minister resigned. The government had already closed all banks temporarily and imposed serious ATM withdrawal limits to prevent a complete internal collapse. At this point, the government entered into serious talks with eurozone leaders.
Related Article: How to Negotiate a Debt Settlement on Your Own
A Deal Is Reached
After much negotiation, eurozone leaders agreed to bail out Greece for a third time on its own terms. The conditions for this agreement are actually harsher than the ones proposed in the July referendum.
Another Debt Crisis?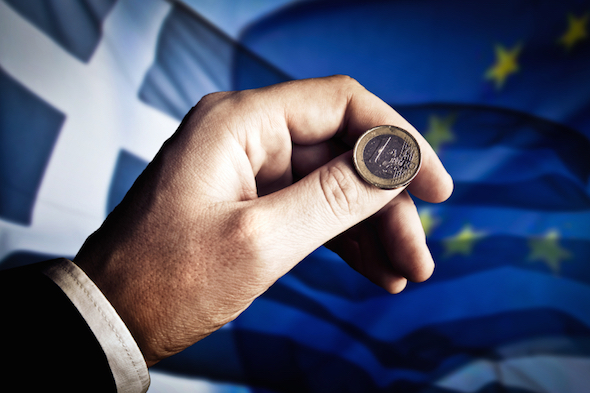 Greece is back in the headlines again. The IMF concluded that there's no way that the country can pay off all of its public debt under the current repayment plan. It didn't fund the most recent bailout. But the IMF is reportedly thinking about providing Greece with a small loan. Greece desperately needs the money. After all, it's expected to meet payment deadlines in April and July 2017.
Will creditors lend enough money for Greece to stay afloat? Or will it ultimately default on its debt? We'll have to wait and see how everything pans out.
Photo credit: ©iStock.com/Brzozowska, ©iStock.com/mbbirdy, ©iStock.com/AleksandarNaki