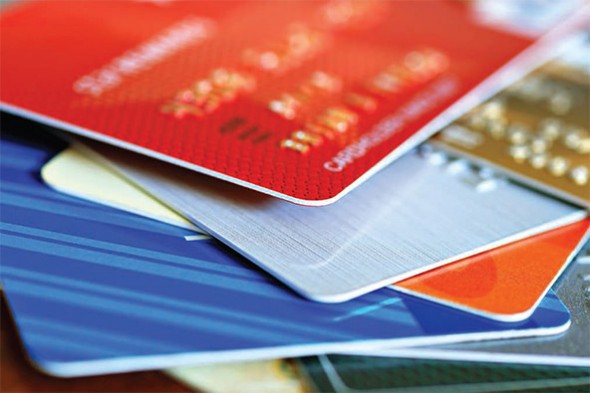 Credit cards are a convenient way to pay for things and even earn rewards for your purchases. They also come in handy when you're trying to establish a solid payment history or improve your credit score. If you've never had one, you might think that all cards are more or less equal but that's far from the truth. When you're choosing your first piece of plastic, it pays to do your homework and be selective. Read on for our guide.
Find out now: Which credit card is best for me?
Think About Your Spending Habits
Some people only use credit cards for the occasional purchase while others might charge everything to rack up big rewards. When you're shopping around for a card, it's important to look for one that matches your spending style. For instance, if you spend a lot of time on the road traveling to work or to school, you might want to get a card that offers cash back or points for gas purchases. If you only plan to use the card once in a while to boost your credit, rewards probably aren't as important.
Compare Interest Rates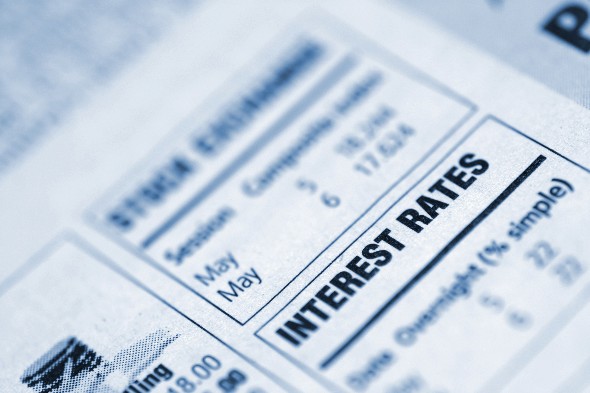 When you use a credit card to pay for something, you're effectively borrowing money from the card issuer that has to be paid back with interest. Every credit card's annual percentage rate or APR is different. The higher the rate, the more interest you'll pay. Generally, you have to have excellent credit to qualify for the lowest rates, which can be difficult if you're still trying to establish your credit history. Whether you have no credit or bad credit you will likely get a card with a higher-than-average APR, but that doesn't mean you shouldn't shop around. Our advice? Look for the best card you can get.
Check out our credit card calculator.
Some cards may come with a fixed rate while others have a variable rate. Many credit card companies also offer 0% interest to new customers for a set period of time. Once the promotional period ends, you'll see your rate jump significantly. As you're looking at different cards, you should be paying close attention to what the APR is and how it's calculated. Beginner credit cards often include features that make it easy to get hooked on credit and in over your head. The best credit cards for beginners are ones that are straightforward.
Don't Forget About Fees with Starter Credit Cards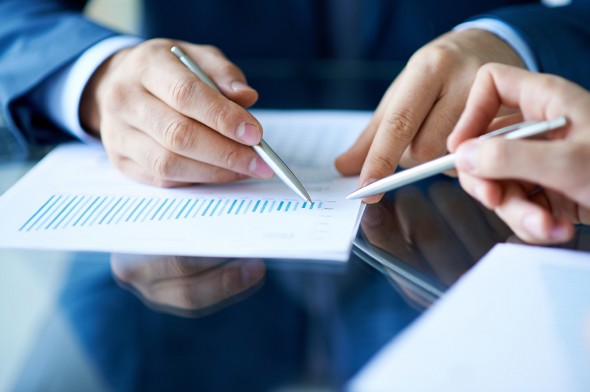 Aside from charging interest, the other way credit card companies make money is by charging you different fees. These may include an annual fee, balance transfer fees, late payment fees, over limit fees, foreign transaction fees or cash advance fees. Generally, the more benefits the card offers or the higher your credit limit, the more you can expect to shell out in fees. Many rewards cards charge an annual fee so if you're considering this type of card you need to weigh the cost against any potential savings or benefits you'd get from using it.
Related: 5 Unnecessary Fees to Cut Out of Your Budget
Read the Fine Print
If you sign a credit card agreement without carefully reading over the details, you're potentially setting yourself up for trouble down the line. Many card issuers will assess penalties against cardholders for various infractions and you want to know about these up front. For example, you could get hit with a fee for extended inactivity on your account. Your card issuer may decide to bump up your interest rate if you miss a payment, which can be costly if you carry a balance. If you're not paying attention, it's easy to end up making a costly mistake.
Credit Cards for People with No Credit – Getting Your First Card
Thanks to the 2009 CARD Act, credit card companies have tightened their restrictions on lending which means getting a card isn't always a sure thing. If you're getting turned down for a traditional credit card because of insufficient credit history, there are a couple of things you can do to improve your odds of getting approved. The first is to try a secured credit card. With this kind of card, you give the card issuer a cash deposit which serves as your credit line. It's similar to a prepaid debit card but the difference is your activity is reported to the credit bureaus.
The other option is to find someone who's willing to act as a co-signer or add you to their account as an authorized user. If the primary cardholder already has a solid credit history, it may help to bring your score up by a few points. The catch is that if they end up missing a payment or running up their balance, it could actually have a negative impact on your credit profile.
Don't Make These 5 Credit Card Missteps
How to Apply for a Credit Card
If you're getting your first card, by all means do extensive online research. But when it comes time to do the application, you may want to take the time to go in to a bank branch and sit down with a bank employee who can talk you through your options. If you are a student, banks may come to your campus to promote starter credit cards for college. Be sure to compare these offers to other credit cards that are out there. Just because they're on campus doesn't mean they're giving you the best deal. Students are sometimes vulnerable to high-interest credit card offers.
Once you've established credit history by using a card for several months, you can apply for a card online, over the phone or by mail. But going in to a branch for your first card is probably wise. For example, if you or your Mom or Dad already have a history of loyalty to a certain bank that bank may be willing to issue you a regular credit card instead of a secured card. You won't know unless you ask.
The Takeaway
Getting a credit card for the first time is an important financial rite of passage but you don't want to let your excitement get the best of you. Taking the time to evaluate what's out there before you commit ensures that you'll be happy with your final choice.
Photo Credit: flickr, © iStock/mattabbe, © iStock/mediaphotos