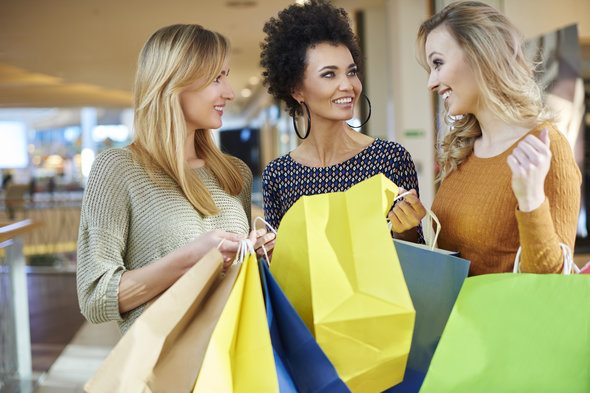 When most of us hear Black Friday, we think of an epic shopping day. We picture packed malls and mobs of shoppers all hunting for the best deals. It's a day to flex our shopping muscles and rack up points with our rewards credit cards. But how did the day after Thanksgiving become such a big day for spending money? And why is it "Black" Friday? Other days in history, like Black Thursday and Black Tuesday, are days when the stock market struggled. So let's take a look at this day's origins.
Check out our budget calculator.
The Origin of Black Friday
There are multiple stories about where the term "Black Friday" started. The most likely story goes back to the 1960s. At that time, the day after Thanksgiving was already a big shopping day. People in Philadelphia, Pennsylvania used to clog the streets causing traffic and general headaches for the city's police. (Things might not be so different now since Philadelphia is still one of the best cities for holiday shopping!)
This led to the Philadelphia Police Department using the nickname "Black Friday" for the day after Thanksgiving. This was not an endearing name. It evoked images of other dreary days like Black Thursday, which was the start of the Great Depression.
The first recorded use of Black Friday came in January 1966. According to Apfelbaum, Inc., stamp collector Earl Apfelbaum used the term in an advertisement to talk about his company's successful sales day.
However, "Black Friday" still wasn't a very nice term. It was quite the opposite. It wasn't until years later that retailers created another story that painted Black Friday in a better light.
Companies Used to Use Ink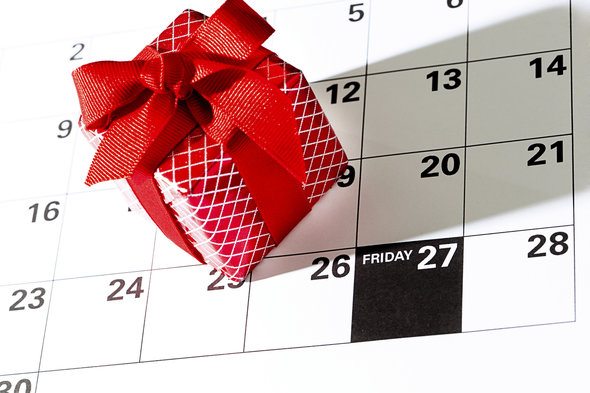 It might shock some people to learn that accountants used to use actual ink years ago when adding up balance sheets. Red ink was used to indicate losses. When the balance sheet made it out of the red, accountants would grab a black ink pen and start tallying. This meant they were making a profit.
In the 1980s, retailers used this tidbit about black ink to create a friendlier origin story for the term "Black Friday." According to this new origin story, Black Friday was the day that most retailers began to turn a profit for the year. That meant that on the day after Thanksgiving, accountants would start using black on their balance sheets. And voilà – Black Friday is born again!
Why Black Friday Is Important
The Friday after Thanksgiving is the unofficial start of the holiday shopping season. Many retailers rely on the holiday season to earn significant profits or maybe even just to turn a profit period. This has been the case since the 1800s.
In fact, retailers petitioned President Franklin D. Roosevelt in 1939 to move Thanksgiving to the fourth week of November because they wanted to make the holiday shopping season longer. People used to celebrate Thanksgiving on the final (sometimes fifth) Thursday in the month. The United States was still in the Great Depression and retailers wanted more time to sell their goods and earn some money before Christmas.
Nowadays, many retailers use the amount of Black Friday sales to calculate their holiday prices. If they see that the economy is doing well and there are tons of shoppers out, they might be able to raise their prices a bit since demand is up. On the other hand, if Black Friday numbers are dismal, they might have to offer lower prices in order to entice buyers a little more.
The Bottom Line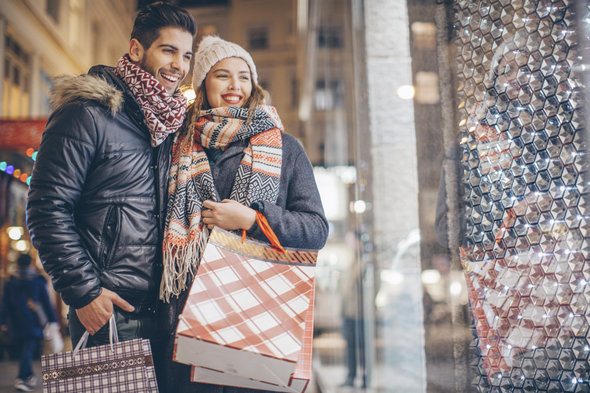 It's pretty much tradition now for big retailers to open their doors early Friday morning to let in hordes of shoppers. It's even becoming common for sales to start the night of Thanksgiving. None of this is very new. The day has had crowds and frenzied shoppers since back in the 1960s when the Philadelphia police began calling it Black Friday. It isn't all about sales and promotions though. Retailers use Black Friday as a barometer for how their businesses will do over the holiday shopping season. The day also serves as a good indicator for consumer confidence and the state of the economy in general.
Tips to Keep From Overspending This Holiday Season
Everyone loves a sale. That's part of what makes Black Friday so enticing for shoppers. But sometimes a sale can lead people to spend more than they planned. So when you go shopping, it's always a good idea to go with a list. A list can help you get only the things you want and it can help you to stay within your budget.
One of the best ways to prevent overspending is to have a budget. Yes, it's true that budgets don't sound very sexy. But creating a reasonable budget will help you to spend money on things that are important to you and cut back on things that aren't so important. If buying clothes or going to musicals is a big part of your life, then it's ok to spend money on that. But without a budget, people sometimes spend money on things that aren't a priority to them. Then they don't have enough to buy the things they really want.
While it isn't directly related to spending, earning a good interest rate from your savings account can also help. We work so that we can have money to buy the things that we want and need. If you could have more money, why wouldn't you want that? So make your money work for you and find a savings account with the best rates.
Photo credit: @iStock.com/gpointstudio, @iStock.com/YinYang, @iStock.com/svetikd</em