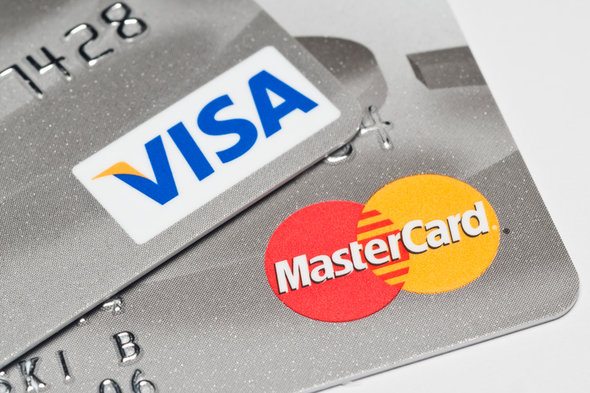 If you already have a credit card, hopefully you're happy with it no matter if it's Visa or Mastercard. But have you ever wondered what the difference between Visa and Mastercard is? While neither credit card company issues its own credit cards (that's done by banks), it's important to know what each offers. This can be especially useful if you're new to the credit card world. Read on as we examine Visa vs. Mastercard.
Check out the best rewards credit cards.
Visa
In the history of credit cards, Visa was a huge player from the start. Instead of keeping its BankAmericard name, Bank of America and its credit card licensees created Visa as a new credit card network back in 1958. Today, Visa has more than 2.5 billion cards in use and serves over 200 countries all over the world. Plus, having a Visa credit card gives you worldwide access to your accounts with global ATM coverage.
Visa offers a variety of debit and credit cards. Its credit cards range from secured cards to high-earning rewards cards. This opens the door for a variety of consumers to own a Visa credit card, regardless of credit history. Visa also provides cards for retail stores and organizations like USAA.
Visa cards are distinguished between two different levels, traditional Visa cards and Visa Signature cards. A traditional Visa card offers a ton of perks like rental car insurance, extended warranties and unauthorized purchase coverage. Visa Signature cards come with all those features and then some. This includes concierge service and special access to travel, retail and entertainment deals like lost luggage coverage. Visa generally doesn't offer purchase or price protection, though, popular features that can help cover merchandise costs.
Visa's zero liability policy protects you from any unauthorized use of a Visa card. Your Visa card comes with EMV chip technology to protect you and your account. Visa also has the "mobile location confirmation" feature. This feature makes it easier for you to travel and not worry about declined purchases. In the event your card is lost or stolen, all you have to do is contact Visa's customer service. They can block your card from further transactions and work with your bank to send your replacement card anywhere in the world within 24 to 72 hours.
Mastercard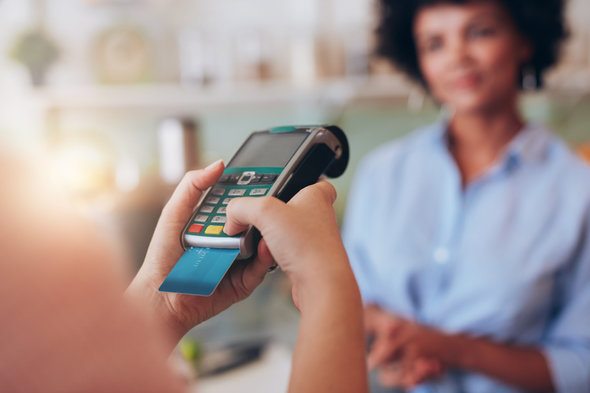 Mastercard began in 1966 with the creation of the Interbank Card Association (ICA) by a group of banks. In 1969, ICA acquired the Master Charge name and its interlocking circles trademark. Then in 1979, Master Charge changed its name to Mastercard, becoming the name we now know. Today, Mastercard serves financial clients, merchants and consumers all over the world. This means that with a Mastercard credit card, you're unlikely to run into card acceptance problems. Mastercard also has locations around the world should you want to discuss its offerings in person.
Mastercard offers three tiers of cards. First, is the base level Mastercard products. This provides price protection and extended warranty features. You also have access to Mastercard Global Service™ which provides emergency assistance no matter where you are. The next tier, World Mastercard®, adds to those features with free shipping from over 140 retailers, home sharing, priceless cities and World Mastercard Luxury Travel Benefits. The third tier is the World Elite Mastercard®. Again, cards in this tier carry the benefits of the previous tiers plus more. One distinguishing feature of World Elite Mastercard® is access to a 24/7 concierge who can act as a personal assistant whenever you call.
Keep in mind that Mastercard is not a card issuer. Each card will have a different banking institution, like Citi or Bank of America, who issues the card itself.
Mastercard's zero liability policy ensures it won't hold you responsible for any unauthorized charges made on your card. This protection from Mastercard applies to transactions made in-store, over-the-phone, online, via mobile devices and at ATMs. Mastercard goes even further with its ID Theft Protection™. This feature provides 24/7 expert resolution services, ID Theft Alerts™ and emergency wallet replacement, all to help you avoid and deal with fraud.
Visa vs. Mastercard
Luckily for Visa and Mastercard customers, these credit card networks are the most widely accepted around the world. Unlike American Express, you'll rarely run into problems where a merchant won't accept your Visa or Mastercard, given they accept credit cards in the first place.
Both companies offer their customers protection in the event a card is lost or stolen. They will also cover you for unauthorized purchases, guaranteeing you never pay for fraudulent transactions. Both Visa and Mastercard also provide rental car insurance and extended warranties, although exact terms and conditions may vary.
Something Mastercard offers that Visa typically does not is price and purchase protections. This means that if you overpay for an item or your merchandise is damaged or stolen within a certain time frame, Mastercard will reimburse you.
It's important to remember that Visa and Mastercard's offerings may not be where the card's perks end. Each credit card issuer, from Chase to USAA, can add or alter the benefits and limitations that a specific card carries. You should carefully look over a card's agreement before you sign up so you know exactly what you're getting.
Visa
Mastercard
Number of Cards
36
46
Credit Card Tiers

Traditional Visa
Visa Signature

Mastercard
World Mastercard®
World Elite Mastercard®

Main Credit Card Issuers

Bank of America
Capital Bank
Capital One
Credit One Bank
CreditCards.com
First Access Card
Green Dot Bank
Merrick Bank
Mid America Bank & Trust
Nordstrom
OneUnited Bank
USAA

Bank of America
Bank of the West
Barclaycard
Capital One
Citi
Citizens Bank
Comenity Bank
Green Dot Bank
Santander Bank
U.S. Bank

Some Credit Card Offerings

Secured
Rewards
Cash Back
Travel

Low Interest
0% APR
Balance Transfers
Cash Back
Travel

Rental Car Insurance?

Yes

Yes

Extended Warranty?

Yes

Yes

Price and Purchase Protection?

No (individual issuers may add this to certain cards)

Yes

Zero Liability Policy?

Yes

Yes

The Takeaway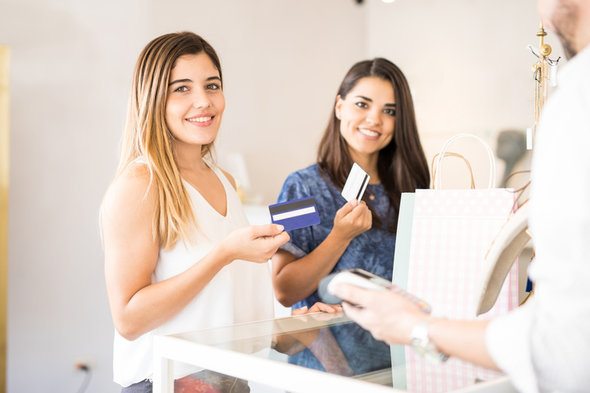 No matter which you choose, both Visa and Mastercard have a number of wallet- and credit-friendly options. Each offers plenty of consumer protections, worldwide acceptance, incredible rewards and handy perks. Again, don't forget to look at the credit card issuer of each credit card you check out. Each issuer has its own rules and benefits and you'll want to know exactly what comes with your card.
Tips for Choosing a Credit Card
Before you even start looking for a credit card, you need to determine your own habits and needs. Do you spend a lot on groceries each month? Do you travel almost every weekend? Would you rather earn rewards points or straight-up cash back? There's a card for each of these habits and goals and then some.
Once you know what you're looking for, whether it's a cash back credit card or a travel credit card, you can start looking at issuers. You'll want to find a credit card issuer that you feel comfortable with. Did you have a bad customer service experience at one bank? It's okay to look elsewhere! You'll find the right card and be much happier with a card at an institution you like.
Photo credit: ©iStock.com/fcafotodigital, ©iStock.com/jacoblund, ©iStock.com/Antonio_Diaz