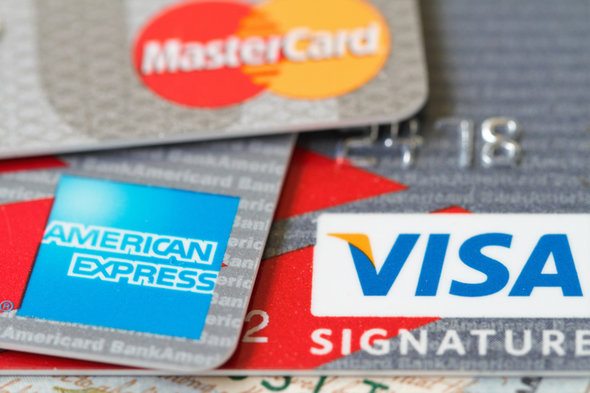 Visa credit cards come with certain standard features that protect you as a consumer, but some cards offer additional benefits. Is your Visa credit card labeled as Signature? The Visa Signature program offers additional services, discounts and deals to cardholders. Unfortunately, many people don't know about or take advantage of these benefits. So what exactly can you gain by getting a Visa Signature card?
Need a new credit card? Check out the best credit cards in each category.
What Is Visa Signature?
Visa Signature is a set of benefits that is available to people with a Visa Signature credit card. These benefits go beyond the perks that come standard with a Visa card. For example, all Visa cardholders have access to Visa's Roadside Dispatch and rental car collision damage waiver. A handful of benefits are standard on all Signature credit cards. This includes a rewards program. All Visa Signature credit cards offer some sort of rewards program but some regular Visa cards do not. There are also services that are only standard for some Signature cards. The exact benefits of a card depend on what the card issuer chooses to offer. Below are the major benefits of Visa Signature credit cards.
Visa Signature Luxury Hotel Collection
Visa Signature cardholders have exclusive access to deals at 900+ hotels worldwide. These deals cover room rentals and other hotel packages. Visa touts its luxury hotel connections, but there are more affordable options, too. Booking is simple. Visa has an online portal that works in much the same way as other travel websites.
This benefit guarantees that you get the best publicly available room rate. If you find a cheaper rate somewhere else, you can file a claim to get a refund for the difference. Once you get to the hotel, just show your Visa Signature card at check-in to get other perks like
Automatic room upgrade upon arrival (when available)
Complimentary in-room wifi (when available)
Complimentary continental breakfast daily for you and one guest
$25 food or beverage credit
VIP Guest status
3 p.m. check-out (when available)
There are also limited time offers with some hotels. For example, a hotel might offer one free night if you book a three-night stay during a promotional period. Hotels also offer discounts on food, guest services and activities.
All told, you can save hundreds of dollars booking a hotel with a Visa Signature credit card. If you're booking hotel rooms in the U.S. or abroad, it's worth checking the Visa website first.
Visa Signature Concierge Service
The Visa Signature Concierge Service offers complimentary personal assistance, similar to what you would receive from a hotel concierge, and it's available 24/7. Do you need help making a restaurant reservation or booking travel for an upcoming trip? The concierge service can help you find tickets to sporting events and other performances. It can provide information and help you book travel, lodging and recreation both domestically and internationally. The Visa Signature concierge can also help with other personal services like buying gifts or delivering flowers.
The thing to remember is that you will need to pay for anything that the concierge buys. The concierge can book an entire travel itinerary, but you will need to pay for the things the concierge books.
If you want to use the Visa Signature concierge, you can submit a Visa concierge request online. You can also call a collect number to talk with a concierge. The number is 1-800-953-7392 if you are within the U.S. and 1-630-350-4551 if you are calling from outside the U.S.
Entertainment, Sports, Travel, Shopping, Food and Wine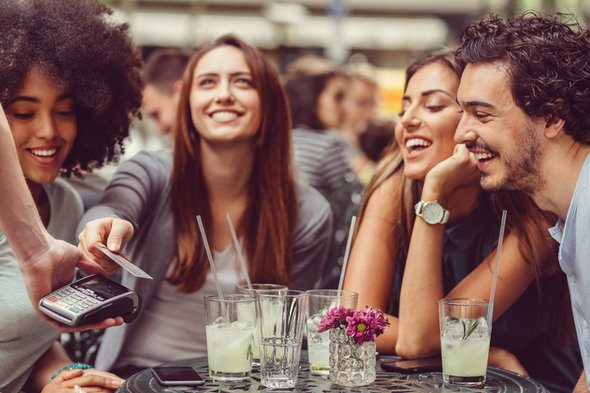 Visa Signature cardholders can access exclusive offers and discounts through Visa's website. Visa Signature Entertainment has special offers on movie tickets, museums, concerts and amusement parks. Visa's sports deals provide access to a variety of sporting events, premier golf outings and in-game extras. Find discounts on cruises, car rentals and other travel arrangements through Visa Signature Travel. Looking for the best prices when you shop? You can find deals on everything from flowers to clothing to electronics. You can also find exclusive invitations to culinary events (like wine tastings) as well as special deals at gourmet retailers and restaurants.
Visa's deals are worth a look, especially if you plan to make a big purchase or take a big trip in the near future. Regular Visa credit cards also offer some of these deals (particularly on food and wine). Check with your card issuer to learn about your eligibility.
Warranty Manager Service
Visa's Warranty Manager Service allows you to extend the warranty of products that you buy with your Visa Signature credit card. If the original manufacturer's warranty is one year or less, Visa will double the warranty. If the original warranty is one to three years, Visa will offer one extra year of coverage.
Not all Visa Signature cards offer extended warranty and some regular Visa credit cards offer this benefit. Check with the issuer of your individual card to learn more. There are also many items that don't qualify for extended warranty. You can learn more by reading your card's Guide to Benefits.
Travel and Emergency Assistance Services
Sometimes emergencies come up while you're traveling. With Visa's Travel and Emergency Assistance Services, you can get the help you need. Visa has a 24-hour Benefit Administrator phone number that you can call for assistance. All Visa Signature cards have this benefit and so do a few regular Visa cards.
It's important to know that you are responsible for all costs that come from using these services. For example, Visa won't charge anything you to help you find an attorney, but you will need to pay the attorney for their time and services. Below are the specific service you have access to:
Medical Referral Assistance can help you find local English-speaking doctors and hospitals. It can help you find medical personnel to speak with over the phone and can also help you to arrange medical payments through your Visa account or another personal account.
Prescription Assistance and Valuable Document Delivery Arrangements Service allows you to fill or replace your prescriptions.
Emergency Transportation Assistance can help make travel arrangements to either your home country or to a nearby medical facility. This service also applies to your children.
Legal Referral Assistance can help you find English-speaking attorneys, U.S. embassies and consulates if you were to find yourself in legal trouble.
Emergency Translation Service is available in all major languages and helps you to find local interpreters, if available.
Emergency Ticket Replacement helps you to reimbursed for a lost flight or travel ticket. It will also help you get a replacement ticket. Note that Visa will simply help you through the ticket replacement process of whichever carrier you had a ticket with.
Lost Luggage Locator Service will help you through your carrier's claim procedures in case your checked luggage is lost. This service will also arrange shipments for any replacement items.
Pre-Trip Assistance will help you get information about your destination before you actually leave. You can find ATM locations, currency exchange rates and weather reports. You can also get information on necessary immunizations and any passport visas you might need.
Year-End Spending Summary
Visa Signature cardholders receive a yearly report detailing the spending on their card. The report shows spending in common categories like travel, entertainment, restaurants and merchandise. Some regular Visa cards also offer this benefit, depending on the card issuer.
This year-end summary can vary in its exact appearance but it is useful for tracking your spending. Some people may use this summary to help make a budget for the upcoming year.
The Bottom Line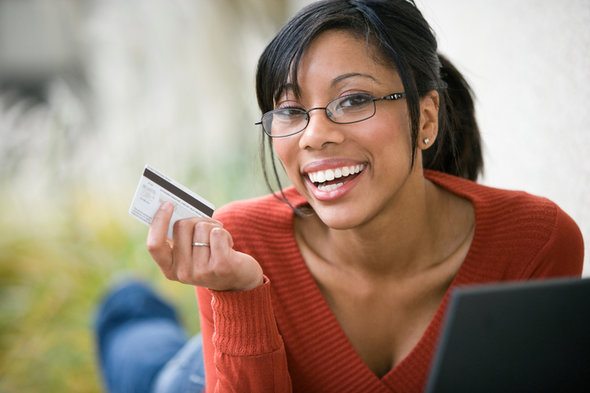 Visa Signature offers benefits and services that are not available to people with a standard Visa credit card. Some benefits, like the Visa Signature Concierge Service, are standard for all Signature cards. Others, like the Warranty Manager Service, are only available on select cards. There are also a few benefits that you may have access to with a regular Visa credit card. The best way to learn what your exact credit card offers is to read your Guide to Benefits or call customer service. The exact benefits may vary from card to card but having a Visa Signature card can really help to save you money and bring you peace of mind while traveling.
Tips to Build Credit and Qualify for a Visa Signature Card
Photo Credit: ©iStock.com/XXX, ©iStock.com/martin-dm, ©iStock.com/ebstock