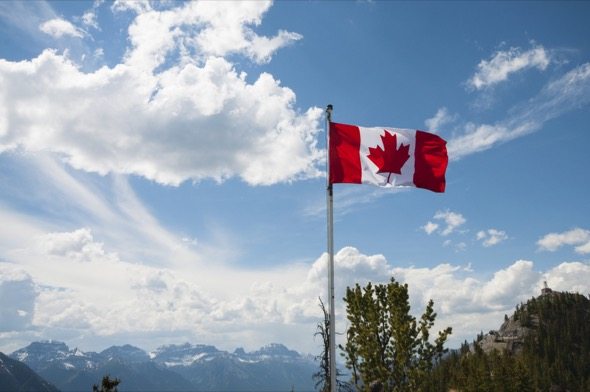 A trip to Canada can be an exciting experience. Whether you want to study abroad or spend time with your loved ones, you're bound to have a great time. If you want to avoid running into problems while you're abroad, it's important to plan ahead. We'll tell you what you'll need to do before embarking on your trip and how to get around the city or town you're visiting.
Check out our credit card calculator.
Before You Arrive
There are a few things you'll need to take care of before traveling to Canada. For one, you'll need to find out when your passport expires and renew it if necessary. You may also want to consider packing your passport ahead of time to avoid accidentally leaving it behind.
Before you leave, it's a good idea to choose the debit or credit cards that you want to take with you. Many cards apply a foreign transaction fee to purchases made in other countries. These fees usually range between 1% and 3%. But it's best to find out whether your bank or card issuer will charge more than that.
It's also important to let your bank know when you're leaving and where you plan to use your card. That way, the purchases you make in Canada aren't flagged as fraudulent transactions.
Related Article: America's Most Affordable Travel Destinations
Visas and Travel Requirements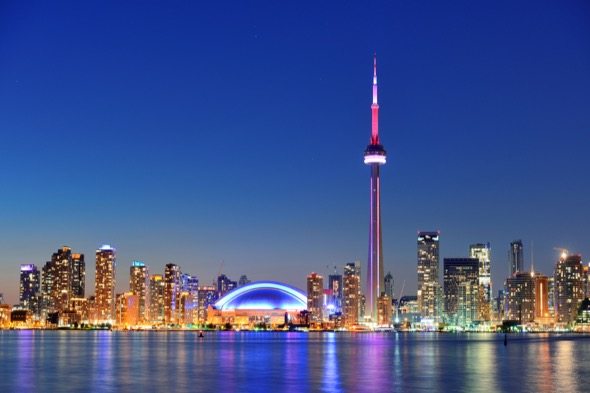 In most cases, you won't need a visa or an Electronic Travel Authorization (eTA) if you're a U.S. citizen visiting Canada for six months or less. But you might need a visa if you're staying for an extended visit or you're planning to study or work in Canada. If you're a permanent U.S. resident traveling to Canada by plane, you can visit cic.gc.ca to apply for your eTA.
Canada requires travelers to meet some basic requirements before they can enter the country. Besides a valid passport, you'll need to be in good health, you can't have any criminal convictions and you'll need to have enough money for your trip.
Traveling to Canada for a business trip? Business visitors don't need work permits unless they're planning to stay in the country for more than six months. If you're a U.S. citizen who's planning to attend school in Canada, you won't need a permit either unless your course program lasts for more than 180 days.
If you're traveling to Canada to visit your children or grandchildren, you might be eligible for a super visa. You might be able to stay in the country for up to two years if you have Canadian medical insurance coverage for at least a year. To qualify for a super visa, you'll also need to prove that your child or grandchild meets a basic income requirement.
Related Article: How to Get Cheap Flights
Getting Around
Most major towns and cities in Canada offer at least one form of public transportation and many of them have a range of options. The bus is the most common way to get around. You can buy tickets and transit passes at most major transit stations. These stations also have detailed information about navigating different local areas.
If you visit Montreal, Vancouver or Toronto, you'll have access to a rapid transit system. Traveling by ferry is a common option for people visiting coastal areas like British Columbia or the Atlantic region.
Final Word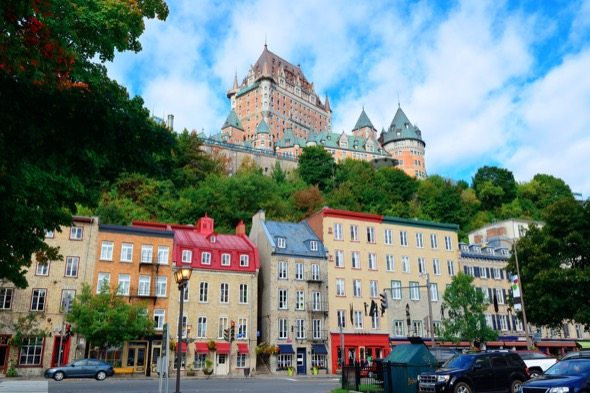 Before visiting somewhere you've never been, it's always a good idea to research local customs and traditions. While many of Canada's cultural norms are similar to those in the United States, there are some differences that you'll need to be aware of. For example, both French and English are official languages in the country.
Photo credit: ©iStock.com/frwooar, ©iStock.com/Songquan Deng, ©iStock.com/Songquan Deng