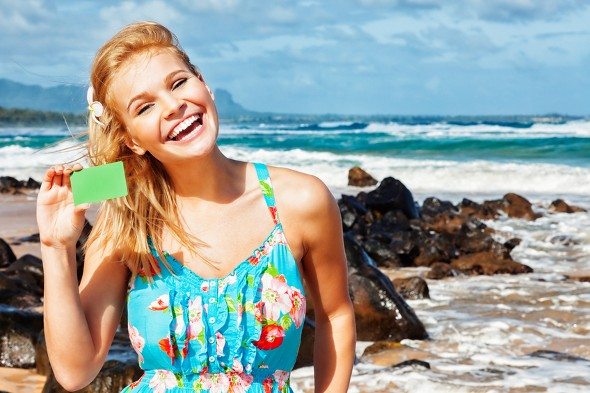 While you prepare for a vacation, it's a good idea to know how you're paying for your trip. Using a rewards credit card could be a great way to earn back some of what you spend. Choosing a card that comes with built-in travel protections could also come in handy. Check out five credit card perks that you might want to have in case disaster strikes.
Find out now: Which rewards credit card is best for me?
1. Trip Cancellation Insurance
There's nothing worse than having to cut your stay short, especially if you've paid for your hotel room or other travel accommodations in advance. Fortunately, trip cancellation insurance can reimburse you for the expenses you've already paid for out of pocket.
Just remember that you'll need to explain why you had to cancel your travel plans. If you're skipping out on your trip because you got a stomachache but didn't see a doctor or you missed your flight because you overslept, the credit card company may dismiss your claim.
2. Lost Baggage Insurance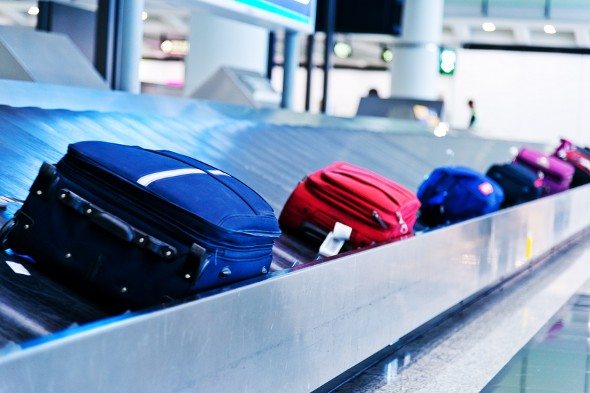 Losing your luggage while travelling can be stressful. But if you have lost baggage insurance, you could see some reimbursement if your bags end up lost, stolen or damaged. This insurance helps cover the costs of replacing your belongings. The rules will vary depending on your credit card terms and conditions. But it might be possible to get up to $3,000 (or more) in baggage insurance.
3. Auto Rental Collision Damage Waiver
If you're renting a car while on vacation, you usually pay for the rental agency's insurance coverage. However, your rewards card might offer similar rental protections. You should check to see if your card has those features before buying the rental agency's policy. Many card issuers offer their customers an auto collision damage waiver that covers them if they get into an accident.
4. Emergency and Roadside Assistance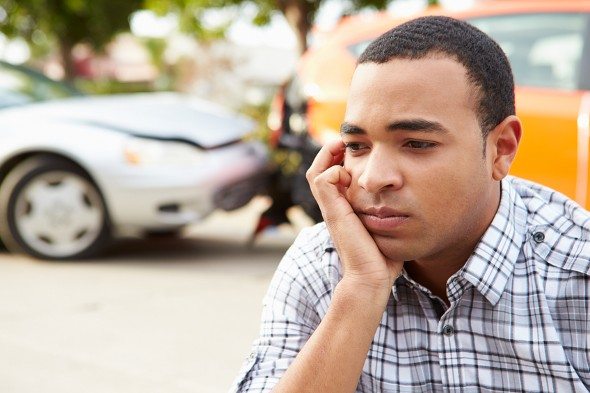 Getting into an accident or getting hurt when you're away from home can be scary. It's also disorienting if you don't know who to call for help. An emergency can be particularly difficult if you're in a foreign country and you don't speak the local language. Fortunately, a credit card can literally be a life-saver if you've got access to an emergency assistance hotline.
If there's someone you can call in the event of an emergency, you might be able to get help with things like finding medical care and arranging for someone to come get you. If you've also got roadside assistance, you can call to get your car towed or have a flat tired changed so you're not left stranded. The right rewards card can provide all these resources for you.
5. Travel Accident Insurance
Like life insurance, travel accident insurance can give you and your family members some peace of mind. Credit card companies may provide anywhere from $100,000 to $500,000 in coverage if you experience a significant injury that causes you to lose a limb, leaves you permanently disabled or even worse, results in your death.
While thinking about travel accident insurance may seem morbid, it pays to plan ahead for every possibility when traveling.
Read the Fine Print
When comparing credit card benefits, it's important to pay close attention to things like coverage limits. You'll want to know what expenses, if any, are your responsibility for using those perks. For example, calling the roadside assistance hotline could be free, but you may have to pay for towing services.
If you're planning to apply for a new credit card or rewards card before taking a trip, it's a good idea to look for one that gives you the widest range of benefits at the lowest cost.
Photo credit: ©iStock.com/Justin Horrocks, ©iStock.com/baona, ©iStock.com/Cathy Yeulet