January is a prime time to get away. There's nothing like starting off the new year with a relaxing vacation. And since there are few people who travel the world after the holiday season wraps up, it's easy to find discounted flights and cheap hotel rates. Whether you want to escape to a warmer climate or revel in the snow, here are the best places to travel in January.
Find out now: Which rewards credit card is best for me?
A Warm Escape
1. The Dominican Republic
The Dominican Republic has long been a popular tourist destination. The island is known for its sandy white beaches, clear blue waters and warm weather, which local residents enjoy year-round.
Just a short flight away from the U.S., the D.R. offers a number of all-inclusive resorts, such as the ones in the region of Punta Cana. Peak season typically lasts through the beginning of January so in order to get the best deals, you might have to plan to visit the country during the second week of the month.
2. Belize
Looking to travel south for the winter? Consider going to Belize. The country is pleasantly warm in January and the humidity is usually relatively low.
Tourists can explore tropical highlands, Mayan ruins, wildlife reserves and local beaches. The city of San Pedro is one of the most popular places to visit. But places like Caye Caulker and the Placencia Peninsula offer incredible attractions and activities as well. To avoid busting your budget, you may need to look for hotel packages and other special deals.
3. The Philippines
While December can be a great time to visit the Philippine Islands, prices tend to drop in January. During this time of year, airfare is usually less expensive and temperatures are typically cooler.
Popular destinations for tourists include Boracay, Cebu and Manila, the country's capital. All three cities are central hubs for shopping and dining. Both Boracay and Cebu have beautiful beaches and waterfalls.
4. Southern California
Southern California tends to get an influx of visitors over the summer and around the holidays. But after the new year, tourism tends to slow down.
In Los Angeles, you can check out Museum Row or spend a day at Universal Studios or Disneyland. In San Diego, you can try whale watching on the island of Coronado. And in Palm Springs, you'll find desert resorts that are popular among celebrities.
Related Article: America's Most Affordable Travel Destinations
5. Charleston, South Carolina
If you'd prefer to stay on the east coast, consider visiting Charleston. The weather is usually mild in January and hotel accommodations are often fairly reasonable. With the incredible Victorian architecture south of Broad Street and events like Restaurant Week and the Lowcountry Oyster Festival (the world's largest oyster festival), the city of Charleston has a lot to offer.
Winter Wonderland
6. Park City, Utah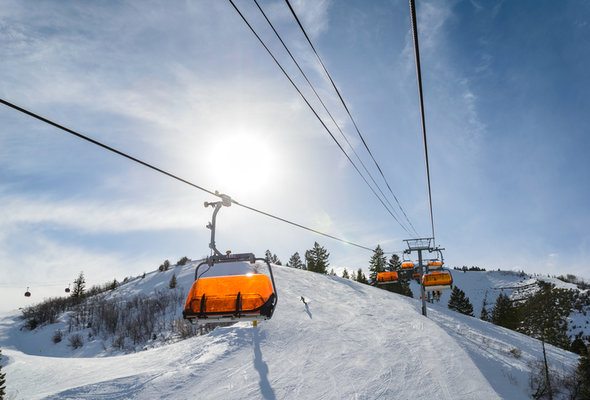 If you love the snow, you may want to plan a trip to Park City, Utah. The city is just 35 minutes away from the Salt Lake City airport and ranks as one of the best ski towns in America. But skiing isn't the only thing to do in Park City. You'll find a variety of restaurants and boutiques. And if you visit Park City in late January, you can try to catch a screening at the Sundance Film Festival.
7. Hokkaido, Japan
If you don't mind the cold, January is one of the best times to travel to Hokkaido, Japan. Skiers can check out the Niseko Village, a mountain and ski resort open throughout the year with over 2,000 acres of terrain. Not into skiing? There are plenty of other attractions, including museums, national parks and hot springs.
8. Dizin, Iran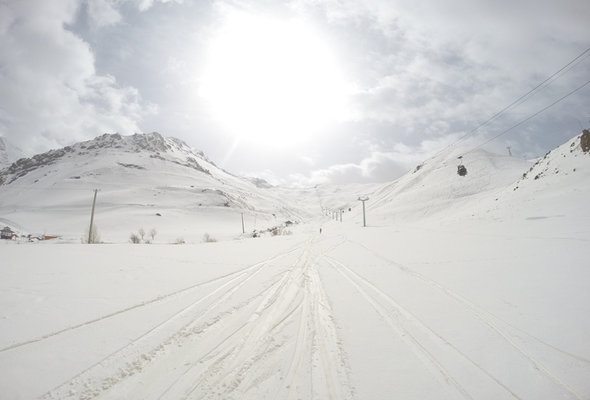 Forget Aspen and the Swiss Alps. Dizin, Iran is the new spot for winter sports and vacationing. Located in the Alborz Mountain Range, the Dizin Ski Resort has hotels, cottages, restaurants and tennis courts. It's one of the highest ski resorts in the world and has lifts that take skiers nearly 12,000 feet above sea level.
Despite its increasing popularity, the Dizin Ski Resort is fairly inexpensive. The cheapest day pass costs just $20.
Takeaway
Whether you're trying to soak up some sun or hit the slopes, January is an ideal time to travel. With a little time and effort, you can plan an affordable trip to a tropical island or a distant mountain range.
Photo credit: ©iStock.com/cdwheatley, ©iStock.com/royceramirez,
©iStock.com/SeanPavonePhoto, ©iStock.com/Adventure_Photo, ©iStock.com/evenfh