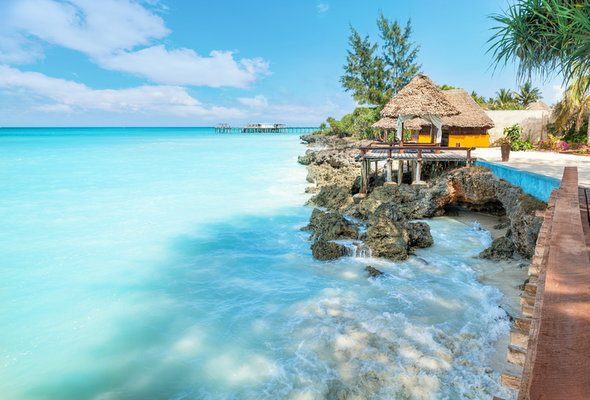 Feeling a little burnt out? We bet you're not too tired to go on vacation! A February getaway can be the perfect opportunity to decompress after a busy holiday season and a stressful January. Prices tend to drop in February giving travelers a number of affordable destinations to visit across the globe. Here are the best places to travel in February.

Find the best credit card for you.
1. Zanzibar
With its dry, warm weather, February is one of the best times to visit the island of Zanzibar off the east coast of Africa. Officially a part of Tanzania but historically part of the Middle East, Zanzibar is a beautiful mix of histories and cultures. Visit Zanzibar's capital, Stone Town, to explore its cobbled streets and Beit- el-Ajaib (House of Wonders), a former sultan's palace. Or head north east to the remote island of Pemba to visit small fishing villages, historic ruins and pristine coral reefs. In fact, Zanzibar and its small surrounding islands are perfect for scuba diving and snorkeling.
2. Thailand
By the time February arrives in Thailand, not only have the winter crowds thinned, but the weather will be at its most ideal. The days are warm, dry and breezy making it perfect for hiking and other outdoor activities. The temperature drops once the sun goes down, too, except in Bangkok which remains humid and warm throughout the year.
Chiang Mai is the city with the best bargains. Here you can indulge in a relaxing but affordable massage (or two!) or immerse yourself in the local culture at breathtaking temples. For a more tropical beach destination, visit Koh Phi Phi Don, an island that offers scuba diving, rock climbing and more.
Related Article: 5 Mistakes That Drain the Value of Travel Rewards
3. Laos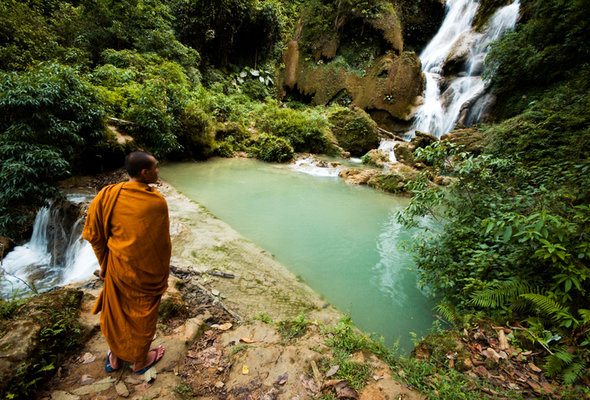 Thailand's landlocked neighbor, Laos, also provides an affordable and beautiful February getaway. Since it's the dry season, the warm days aren't as humid and the nights cool off as well. Luang Prabang, Vang Vieng, Vientiane and Southern Laos are some of the top places to visit while in Laos.
Luang Prabang, increasingly popular among tourists, contains hundreds of Buddhist temples and markets. Vientane, the capital city, has its share of beautiful temples, too. And since Vientane is a larger city, there are many excellent restaurants to choose from. Meanwhile, Vang Vieng, with its natural beauty and Nam Song River, has become a destination for backpackers traveling in Laos.
4. The Caribbean
With the holidays in the rearview, the Caribbean in February offers smaller crowds. Although it's still the high season, hotels are always competing to get your business with incredible deals. Consider flying into the Montego Bay airport in Jamaica since it tends to have cheap nonstop flights from many major North American hubs. Once you're in Jamaica, stay at one of the all-inclusive resorts to get the best bang for your buck.
With the rest of the Caribbean close at hand, you can hop over to another island like St. Lucia where you can laze on beautiful beaches or hike along the twin volcanic bluffs of Gros and Petit Piton. Or head to the Turks and Caicos Islands, where only eight of the 40 islands of the archipelago are inhabited. The islands provide an excellent scene for divers and snorkelers especially with the world's third largest barrier reef along its coast.
Related Article: The Best Places to Travel in January
5. New Orleans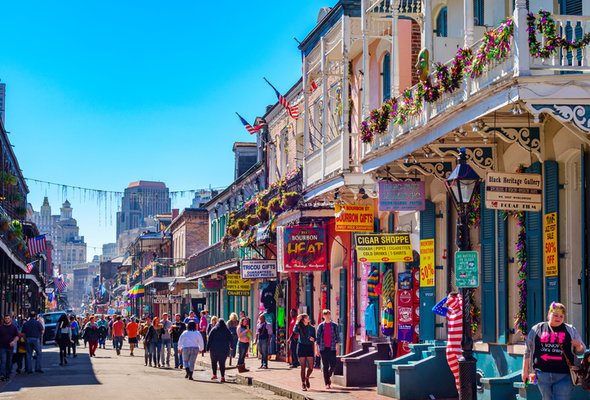 New Orleans is famous for being incredibly hot and humid in the summer. This makes February the perfect time to visit the historical and vibrant city with warm temperatures and nonstop activity. You absolutely cannot miss Mardi Gras in New Orleans, a carnival of incredible food, lively music and pure fun. Join in the parades on the streets (or watch from a balcony above) or dance your vacation away at masquerade balls throughout the city.
6. Florida
A popular destination for the holidays, spring break and summertime, Florida also provides warm weather in the in-between times, especially February. To spend some time in nature, you can go scuba diving at John Pennekamp State Park, go fishing at Islamorada or visit the only living coral reef off the mainland U.S. at Key Largo. Head to Daytona Beach to catch a NASCAR event or nearby Titusville to visit the Kennedy Space Center. Anywhere you choose to stay in Florida promises fun activities and a dynamic environment.
7. Hawaii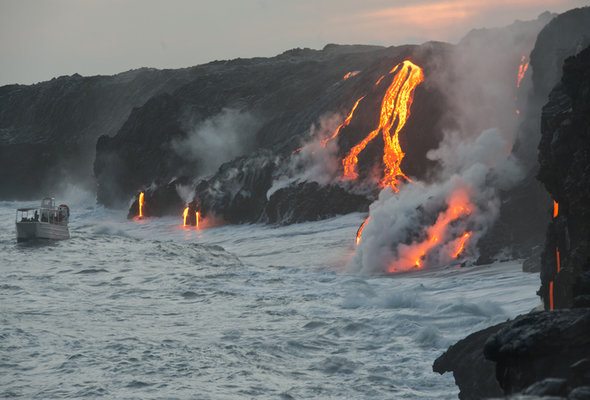 Since Hawaii's peak crowds drop after New Year's, February offers good prices with hotel rates dropping by up to 40%. Honolulu, Hawaii's capital, is not only naturally beautiful, but many of its neighborhoods are now filled with trendy bars and restaurants.
Maui, on the other hand, offers incredible views such as the Road to Hana and Haleakala National Park which boast waterfalls, rainforests, caves and dormant volcanoes. Looking for an active volcano? Head to the island of Hawaii to see the volcano Kilauea's transfixing glow. Really anywhere you go in Hawaii will offer beautiful views.
The Takeaway
If you can wait until after the holidays to treat yourself or your family to a vacation, February may be the perfect time to do it. Airfare and hotel rates drop drastically and most tropical destinations won't be too hot or humid quite yet.
Photo credit: ©iStock.com/blankita_, ©iStock.com/CWLawrence, ©iStock.com/Arpad Benedek, ©iStock.com/theartist312