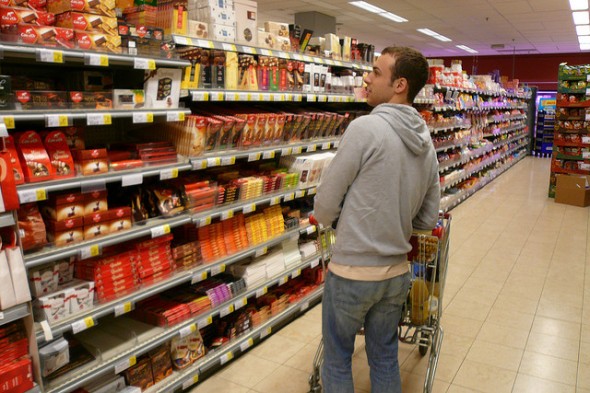 Continuing our series, we scoured the web once again to bring you a list of the best and worst items to buy in July. July marks the middle of summer, when Memorial Day sales have ended and Labor Day sales are still a couple of months away. Still, certain electronics and home items are as cheap as they can be found at this time of the year. Check out what SmartAsset found to be the best and worst buys for July.
What to Buy in July
Sunshine and longer days may make it feel tempting to wander around shopping, but in July some items are a better buy than others. Here's our list of good things to grab in July.
The Perfect Follow-up to Spring Cleaning: New Style for Your Home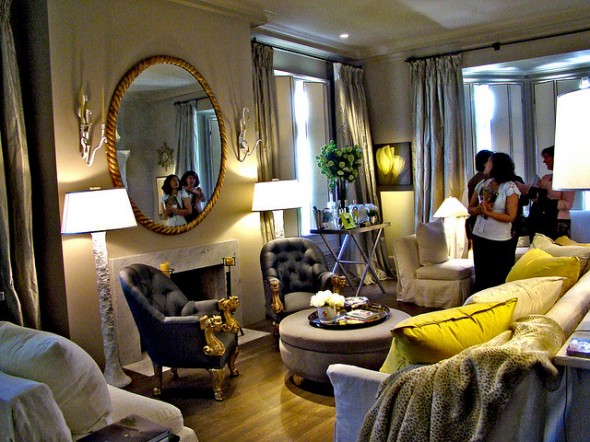 Remember when the weather warmed up and you rallied everyone in your house to scrub forgotten corners, get rid of clutter in closets, and bag up clothes for Goodwill? That was a great idea. July is an excellent time to introduce new items like furniture, since new shipments often arrive in August, and big sales happen around the 4th of July. Wait on certain items, like mattresses and office furniture, for other times of the year, but you can probably get that new sectional couch you've been coveting.
July is also filled with the sounds of wedding bells, meaning that home décor items are often on sale in anticipation of gift registrations. Think of all the home basics: candle holders, kitchen decorations and appliances, dishware sets, cutlery, towels, linens; home essentials are a steal in July. If you have a recent high school grad in the family who will be living on their own for the first time in the fall, you can save them grief (a grief they are often still unaware of) by getting them some home items they cannot afford for themselves. Or, you can re-vamp your own home space. Either way, July is a wonderful month to introduce new style in your home on the cheap.
Broadway Tickets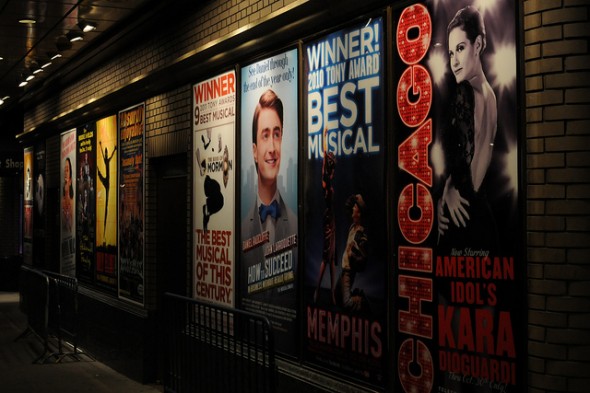 If you live in New York, are planning a trip to the iconic city, or have always wanted to visit the Big Apple and see a Broadway show, July is the time. Broadway tickets are up to half off, since July is a lull-time for new shows. (Just maybe not Hamilton tickets!) What could be a better way to beat New York heat, humidity, and crowds on the cheap?
Seasonal Items
A good idea, in any season, is to look for deals on the things everyone has on their shopping lists. For the month of July, think gas grills and barbecues, the official cooking method of just about anyone having a 4th of July party or summer block party. Other handy summertime items like ice chests are often on sale during July as well. As far as grocery items go, your typical barbecue fare- burger meat and hot dogs- will likely be featured in coupons, so you may want to take a glance before you throw out the ads included in your Sunday paper.
Choose the best rewards credit card for your purchases here.
Laptops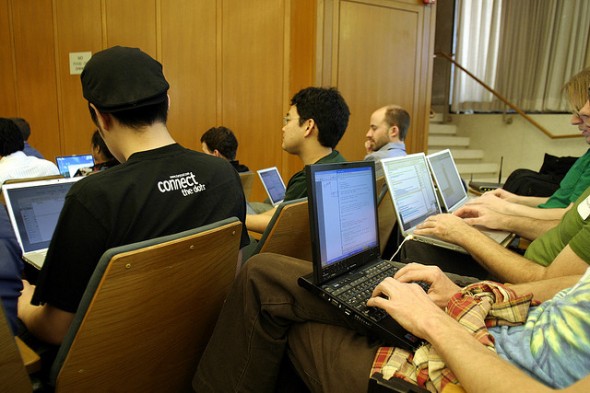 The newest technology is going to be the most expensive, so buying last year's model of laptop or other device is a good bet. Most often, slightly older laptops still work great, but won't break your bank. Buying a laptop in July will allow you to take advantage of 4th of July holiday sales, back to school sales, and discounts on last winter's crop. Along with the furniture and home items, you can set up your off-to-college loved one with a new laptop, or set yourself up with a machine that doesn't crash as much as your current model does. Go ahead, you deserve it (especially because you're being so smart about when to buy).
Produce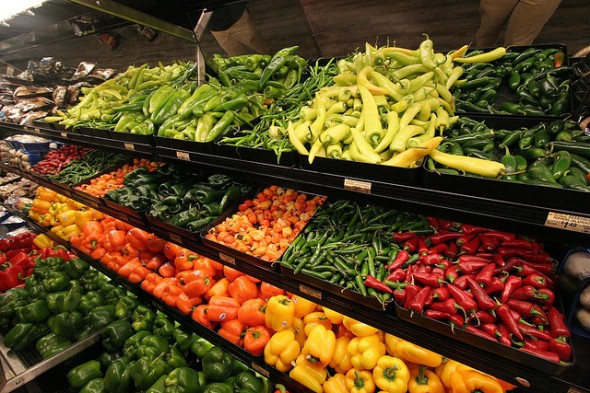 July isn't just a great time to stock up on purely material items, but also a good time to eat well. Summertime is the high season for fresh fruit like berries, greens, citrus, and hearty summer squash. There are a million recipes for amazing summer salads, gazpachos, and tasty beverages to cool you down, but this guide is the ultimate summer starting point for all things culinary.
Gym Memberships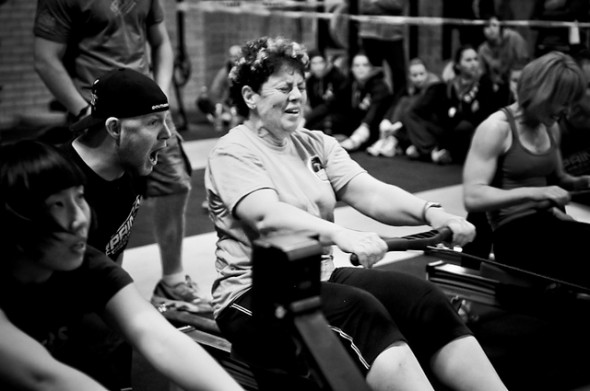 While you're focused on eating well, you may as well go the distance and start working out. Personally, I think the "beach body" is a myth; if you have a body, you can take it to the beach. Everyone is beautiful! Now that we feel good about that, we can talk about why to join the gym in July. Most gyms see a drop in their activity around July, meaning that there are a ton of new member deals up for grabs. Also, gyms are less crowded, air conditioned (hopefully), and are a healthy way to beat summer doldrums. Getting fit is a surefire way to make you feel great and get healthy before winter comes and threatens to destroy your immune system.
What Not to Buy in July
Basically, what not to buy in July is pretty intuitive: stuff that doesn't really qualify as "needs" but things that people want anyway. These things won't drop in price until the season changes:
Summer clothes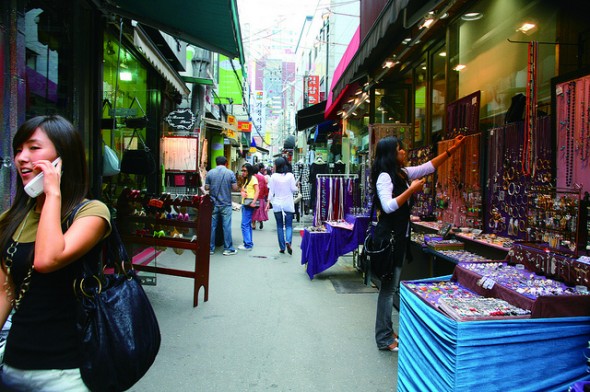 Summer clothes like bathing suits, fashionable shorts, dresses, sandals are in demand and although you may luck out with a sale, chances are prices will be a bit steep. In a few weeks, these will all be on deep discount so if you can wait a bit, your wallet will thank you!
School/office supplies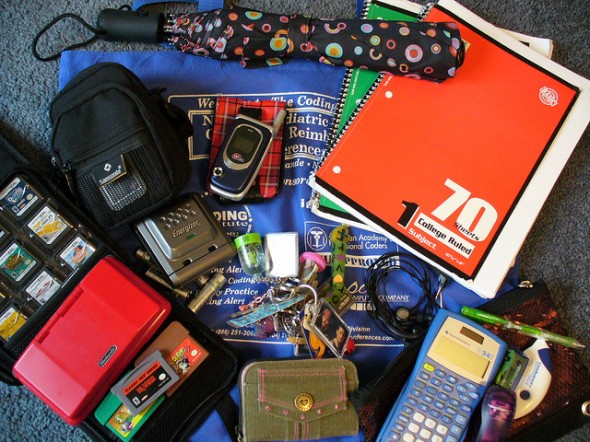 These will also go on sale in August and September, so hold out!
Apple products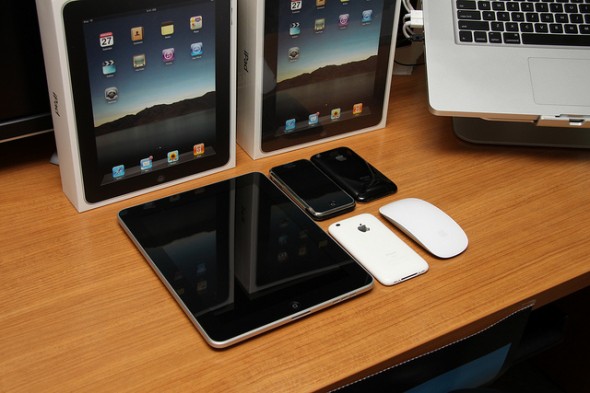 Many Apple products will likely get a upgrades across the board later this year, making July the worst month to Apple products according to DealNews. Hold off on the new tablet or Macbook.
TVs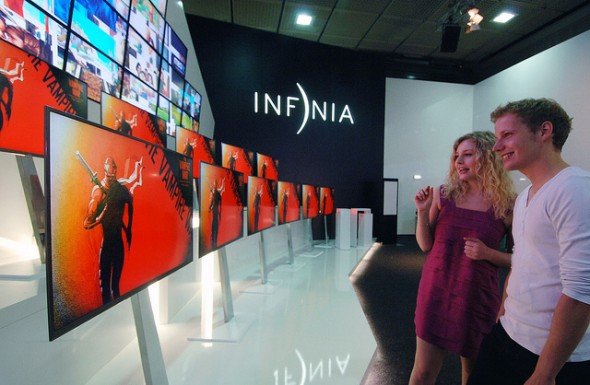 TVs are not cheapest in the summer, which isn't a terrible thing considering blockbusters premiere in the hot months and nothing but re-runs are playing on cable anyway. According to Real Simple, TVs are best purchased in March, when retailers are clearing out for newer products.
Sunglasses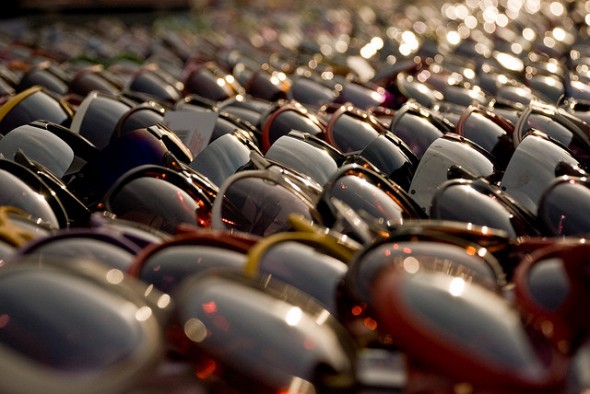 Sunglasses, although ultra-necessary in the bright hot days of July, are not going to be on sale. If you've been ogling a new pair of shades, hold off until Labor Day sales, and just grab a cheap pair at your local gas station in the meantime. Or, shop online for last year's models, and save up to 75%.
Related Article: The Best Time of Year to Buy Everything
Summer Savings
If you have any inside tips on what to buy or not to buy this month, spill the beans in the comments! The summer is a time when we all want to be spending money and having fun, but some careful planning and consideration can allow us to indulge a bit and still prepare for the upcoming months. The year is more than halfway over, and those impending holidays will be pricey! Stay tuned to SmartAsset for tips on how to save smart and stay savvy.
Sources: Coupon Alert, Kvue, Tip Hero, Real Simple, Fox Business, Saveur
Photo Credit: flo21, Seoul Korea, godutchbaby, saikofish, Yutaka Tsutano, Brandy Shaul, Daryl Sim, bartb_pt, LGEPR, Broadway Tour