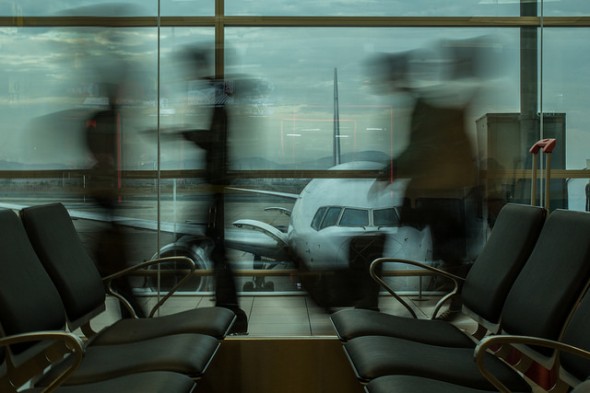 Jason Steele is a freelance writer who specializes in credit cards and travel rewards. He has been featured in USA Today, Time and many publications for his expertise. Steele took the time to answer some of SmartAsset's questions:
Related: What Card is Best For Me?
Can you give us a little background on you?
I am actually on my third career. My first was in computer systems administration, which was a great field to be in for a long time, but it was never where my passion was. Next, I decided to pursue my dream of becoming an airline pilot. I achieved my commercial rating and was offered an airline job, but I realized that while I did have the passion, it was a terrible time to start a career as a pilot.

About six years ago, I started writing for my own blog Steele Street about travel, aviation, and consumer issues that I thought were important. But rather than focus my energies on building traffic to my own site, I found opportunities to write for others as a freelance contributor. I quickly discovered that there was a strong of demand for content regarding credit cards and reward travel, which had always been a hobby of mine.

Like so many others, I started writing because I enjoyed it, not because I thought I would ever make a career out of it. But that is exactly what happened, and I eventually became one of the leading experts on credit cards. These days, I am flattered when the credit card industry executives I interview are not just familiar with my work, but when they also solicit my feedback about their products.
Can you introduce your family?
I live in Denver Colorado with my wife and my two daughters. My wife is a pharmacist who has lived in both Russia and Israel before moving to the United States. Our daughters, ages six and one are already expert travelers with their own frequent flier accounts, passports, and even Global Entry cards!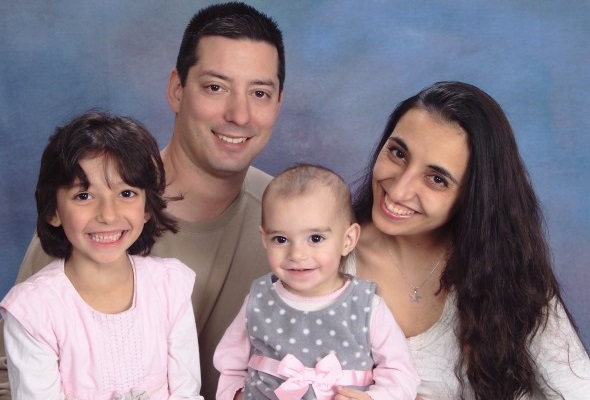 When did you start looking at credit card miles/points as a way to travel for free? What got you started?
I grew up in Atlanta Georgia, which like Denver is a large city in a vastly rural region. To visit family or take a vacation almost always required air travel. So I grew up in a family that always traveled and collected frequent flier miles. My parents caught on quickly to the idea that credit cards were an excellent way to earn even more miles towards free travel, as long as you never carried a balance.
Don't Make These 5 Credit Card Missteps
I got even more serious about points and miles after I got married, and we wanted to make regular trips to visit my wife's family in Israel. We spent $3,000 for two economy class tickets on our first trip from Denver to Israel, and we had a miserable experience. We found out that business class tickets cost about four times as much, and even economy class tickets were going to become unaffordable once we had children.

That is when I just dove into everything that had to do with points and miles. It turns out that the business class frequent flier awards to Israel only cost 50% more miles than economy, a real bargain.
Do you travel for work?
I used to travel for work on occasion when I was a consultant in the computer industry, so I have that perspective. As a full time travel and personal finance writer, I consider every trip to be a business trip, as I am always trying to learn new things about to travel better and for less money. That said, I got to attend some great professional events in the last year, such as the FinCon personal finance bloggers convention in St. Louis, the Star Alliance Mega-Do, and the Freddie Awards. Along with my frequent family vacations, I end up in the air about once a month on average.
What was your first 'free' vacation? How much would it have cost if you were paying out of pocket? How much did you have to spend/charge to credit cards to earn it?
After the first trip to Israel that my wife and I took together, we focused on earning as many miles as possible for our next trip. We both signed up for United credit cards, registered for every possible promotion, and I think we even got miles from a home mortgage. We did earn a lot of miles when we charged our home renovation to our United card, but most of the miles were from credit card sign up bonuses and other promotions. There were also a few miles we earned from paid business and personal travel.

We ended up booking a partner award in Lufthansa's business class, with a return on Swiss and United. We were just giggling when we got seated in Lufthansa's business class section and we were laughing hysterically when they wheeled out a dessert cart after our meal. I remember telling my wife that I was pretty sure that we were the only ones in business class that had taken the bus to the airport.

Those tickets probably would have cost us at least $6,000 each, but we just paid a few hundred dollars in taxes and fees.
How do you earn points/miles? How many credit cards do you have?
These days, I earn most of my miles from credit card sign up bonuses and a really advanced technique called manufactured spending. Manufactured spending is when you purchase some sort of item that can be liquidated for cash. You then pay off your credit card bill, but you earn miles and points at very little cost. These liquid-able items are typically reload packs for prepaid debit cards. It's a cat and mouse game, as the companies involved eventually close the loopholes and hobbyists are forced to find new ones.

My wife and I usually have about 10 credit cards each at any given time, but we normally close the accounts after a year, unless we can convince the bank to waive the annual fee. That said, there are two or three cards that are so great, we never cancel them.
Related: What is the Best Card for Me?
Is this really something that anyone can do? Or do you have to be a big time business traveler?
I think anyone can get into this hobby, and being a business traveler is certainly not required. In fact, I often tell people that the hardest way to earn airline miles is to step on an airplane. Airlines offer so many ways to earn miles from credit cards, hotels stays, rental cars, shopping and through dozens of other partners. In contrast, they offer relatively few miles when you purchase an airline ticket with cash.

It takes a little time to track down these deals, but with minimal effort, anyone could take one good vacation a year using their points and miles. It is not much harder than clipping coupons, but I think the payoff is a lot higher.
How much have you saved total for vacations? How much in 2013 alone?
I estimated that my family and I consumed nearly $100,000 in free travel, but that is only because we found some incredibly easy ways to earn points and miles in 2012. This figure is largely made up of business or first class airfare and luxury hotel stays for my family in places like Maui, Argentina, Europe, and Israel, as well as several domestic trips. The business class international flights usually sell for around $6-8,000 per ticket, each, and the luxury hotel rooms we stay in normally sell for $3-500 per night.
How much time do you put into earning points/miles and redeeming them?
Saving time, not just money is really important to me. I try to limit my mileage pursuits to about 3-5 hours a week when there are some really good deals out there. Nevertheless, things have been slow lately and I doubt I spent an hour playing with points and miles last week. Also, I could easily spend 5 hours booking a trip with points and miles, but I would probably spend nearly as much time if I had used dollars.
Have you ever not been able to go where/when you want because you are using points/miles?
It can definitely happen, but the key is to remain flexible. We sometimes return home from Thanksgiving trips on the following Monday because it is very hard to get award seats on that Sunday. We frequently travel on Christmas day, which would certainly be a sacrifice for many people.
Do a lot of people take advantage of these programs?
Yes and no. There is a growing community of people that I meet online and at frequent traveler events that are as obsessed with this as I am, but award travel enthusiasts probably don't make up more than one or two percent of all travelers. I would guess that there are another 10%-30% that actively earn points or miles in one or two of their favorite programs. The remainder of travelers rarely pay attention to award travel. They don't bother to earn points and miles, or if they do, they don't really know how many miles they have or what they can do with them.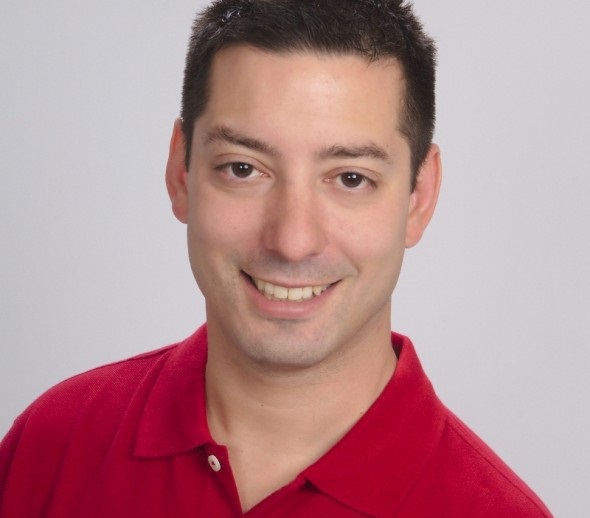 What is your advice to someone just starting out?
First, focus on your favorite airline and hotel program and learn about all of the ways to earn points and miles. The information is right there on their web site. Sign up for the credit card and take advantage of any worthwhile promotions. Searching for information online will then lead you to travel bloggers and travel forums where experts share their best tips and tricks.

Then, set a modest goal for a free trip, such as a domestic destination or something in Hawaii or the Caribbean. Make sure to plan the trip far in advance and stay flexible. Points and miles often don't work for trips booked with just a few month's notice or for those on a rigid schedule.
Is this a viable way to take all of your vacations?
My experience proves that you can take lots of vacations with just points and miles for your airfare, hotel, and rental cars. Of course, I am a travel rewards expert and an extreme example. For most people, I think it is very reasonable to take one nice vacation each year using points and miles, even if they never purchase airfare or hotel stays. Those who regularly travel on paid tickets can certainly take their family on multiple trips each year.
Related Article: SmartAsset's Q & A with Alexis Ohanian
Photos Credit: flickr; Jason Steele