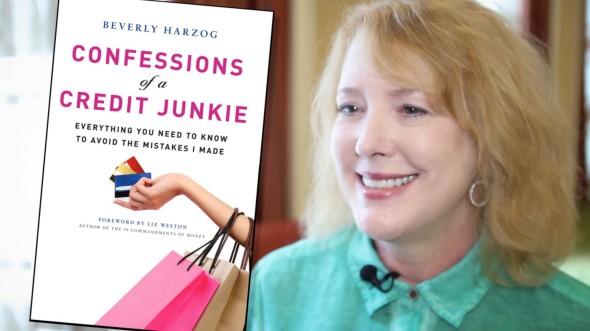 Beverly Harzog knows the adrenaline rush that can come from spending money. But too much of that shopping left her owing about $20,000 to credit card companies. So she found a way to get that same thrill by paying down her credit card debt. Now she's helping others do the same. In this edition of SmartAsset Talks we caught up with award-winning author Beberly Harzog.
Check out our credit card calculator.
Beverly says being in credit card debt is an awful feeling that can have you thinking you are a loser and the only one dealing with it. She has some advice for getting rid of that negativity: take responsibility for your debt. Though not easy, she says staring down your debt can be empowering and help you get motivated to make a plan.
Even as a Certified Public Accountant, Beverly admits she didn't know she had a credit score. She has educated herself, paid off her own debt and now works to spread the word. In fact Beverly is now a recognized expert speaking at conferences and appearing on national news segments.
SmartAsset Talks to Travel Rewards Expert Jason Steele (Video)
She's got more secrets to spill about paying off credit card debt, using credit the right way and avoiding debt in the first place. For information on how you can get out of credit card debt and how her next book (coming out in February 2015) can help, check out the above video.
Thank you so much to Beverly for joining us at SmartAsset Talks! This is an ongoing vlog (video blog) series with some of your favorite bloggers and personal finance experts. Keep checking back here for interviews – once a week we post them right here on the SmartAsset blog.
Related Video: SmartAsset Talks to J.D. Roth
Photo & Video Credit: Walter Tyler